Puppy Love, BBC4, TV review: A very funny, slow-build show with slyly smart characters
For all its subtle character comedy, Puppy Love can't resist a few poo joke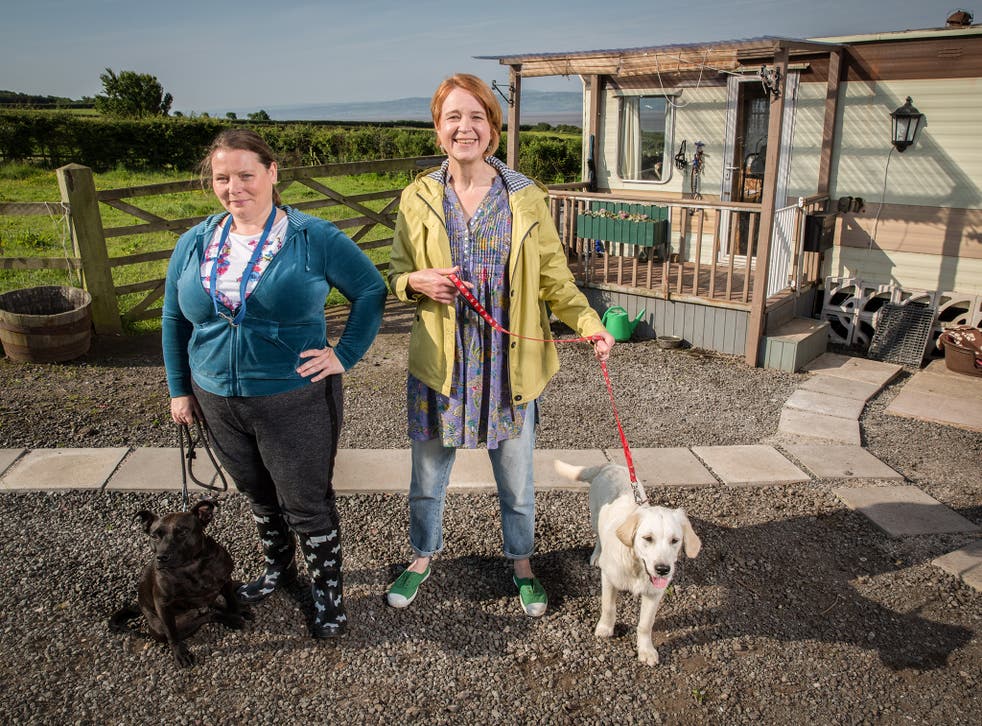 Coming so soon after Mackenzie Crook's Detectorists, new series Puppy Love is proof positive that BBC4's comedy commissioner is on a roll.
What do these two have in common? Well, aside from being very funny, both are slow-build, slyly smart character comedies in which actors most associated with supporting parts finally excel in a lead.
Joanna Scanlan was once prissy PR Terri Coverley in The Thick of It, but here she plays the indomitable, up-front, constantly skint owner of a dog-training school in the Wirral (motto: "Nana Vee, for all your dogging needs"). Vee has so far managed to keep the wolves away from the door of the trailer she shares with her teenage grandson and obese ex-husband, but local do-gooder Naomi (Vicki Pepperdine) is more persistent.
In this second episode, Naomi was busy making enemies elsewhere when her puppy was implicated in the disappearance of a cat and a bylaw enforcement officer, played by Kayvan Novak, came to investigate. (Always good in everything, Novak is rightly the next stalwart support actor to get a sitcom of his own – Woody, next year).
For all its subtle character comedy, Puppy Love can't resist a few poo jokes. Anyone who believes lady comediennes float fragrantly above such topics got a deserved shock during last week's detailed discussions of "muck-muncher" dog Toffee. This week, Nana Vee was equally upfront about the romance blossoming between her grandson and Naomi's daughter: "Did youse two get any sleep? Or were you up all night playing pickle-tickle?"
Co-writer/co-stars Scanlon and Pepperdine have collaborated before, along with Jo Brand, in the excellent NHS sitcom Getting On. Pepperdine has brought much of patronising professional Dr Pippa Moore to Naomi, but it's Nana Vee who's the obvious classic sitcom character in the making. BBC4's decision to cancel Getting On after three series remains a mystery, but if it's meant this opportunity to see Scanlan at the height of her powers, perhaps it was worth it after all.
Join our new commenting forum
Join thought-provoking conversations, follow other Independent readers and see their replies