Safe House, TV review: Plenty of teasers to keep us guessing but spare us the cliches
Safe House struggles to stand apart from the many other mediocre thrillers in the schedules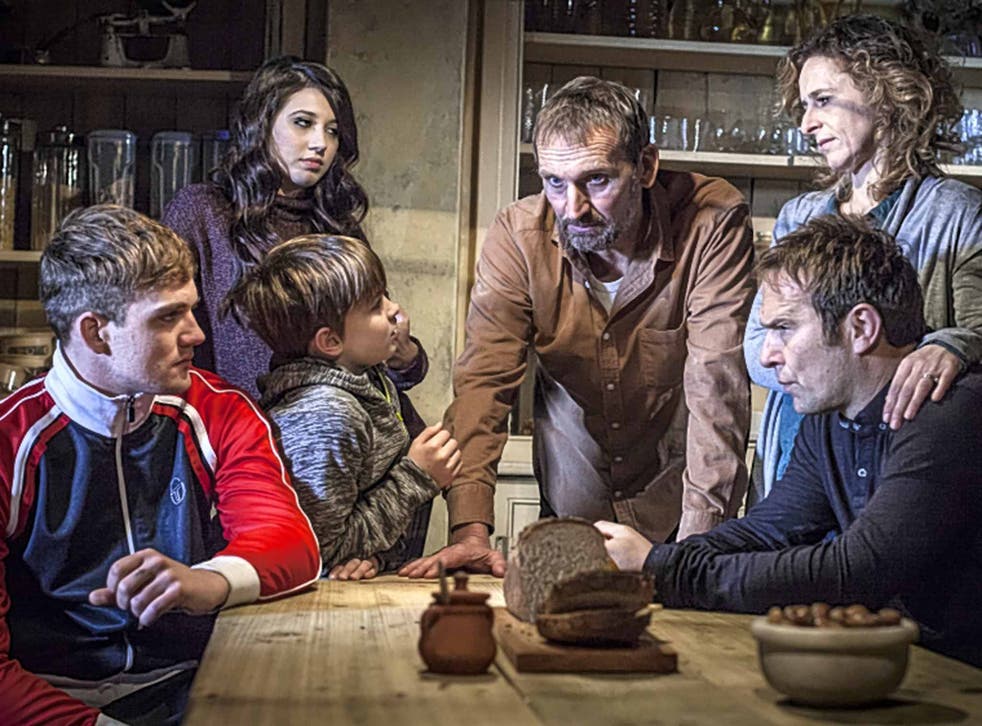 Safe House is Monday night's new four-part drama, and "safe"' is the operative word in this by-the-book collection of ITV thriller clichés. Christopher Eccleston stars as Robert, an ex-policeman who left the force in shadowy circumstances.
He now lives with his wife Katy (Marsha Thomason) in idyllic seclusion somewhere in the Lake District. Ex-colleague Mark (Patterson Joseph) comes to visit, banking on the fact that Robert would want back on the job – don't all ex-coppers who are haunted by that last, unsolved case? So he approaches the couple with a suggestion; why not convert their remote residence into a "safe house"?
Meanwhile, on a day out, the Blackwell family are menaced by exactly the sort of preposterously capable villain who is unlikely to be put off by an out-of-the-way location or a few security cameras. After son Joe narrowly escapes a kidnap attempt, dad David (Jason Merrells) is left to recuperate in hospital while his wife and two children move into their new temporary home. "You're completely safe. No one knows you're here," Robert reassures them. Hmmm…
Writer Michael Crompton is fresh from ITV's enjoyable Code of a Killer, but while that two-parter had a period setting and David Threlfall in a dingy mac to hold our interest, Safe House struggled to stand apart from the many other mediocre thrillers in the schedules. This opening episode dutifully introduced several teasers: who is the creepy, beardy man? Why has he got it in for the Blackwells? And who shot Susan Reynolds? But with dull characters and a predictable plot, the most pressing one of all was: "Yeah, but who cares?"
Join our new commenting forum
Join thought-provoking conversations, follow other Independent readers and see their replies