Silicon Valley, Sky Atlantic - review: A promising start for a satire with plenty of byte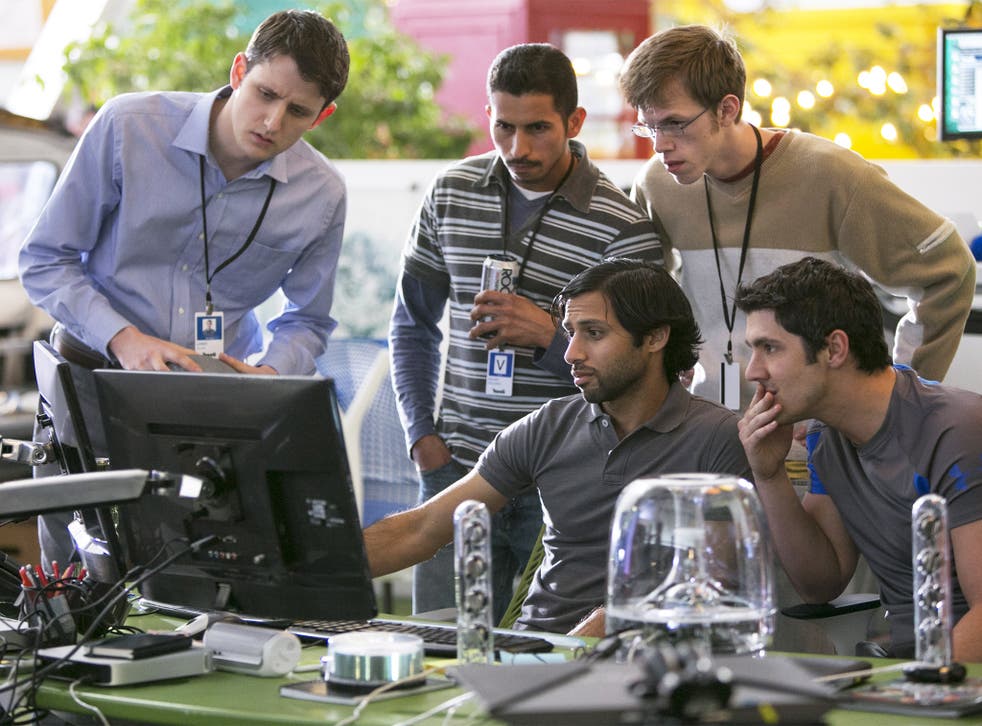 The trouble with a well-directed satire is that, often, its targets become its biggest fans.
And so it is that, just as there's no place more likely to feature a worn-out copy of This Is Spinal Tap than a rock band's tour bus, one can imagine Mike Judge's Silicon Valley (Sky Atlantic) will be most quoted-by, downloaded and referred to on the ironic T-shirts by the tech crowd. It's certainly a more affectionate tribute than you'd expect and – some might say –the tech industry deserves.
Sure, there are the obligatory wi-fi buses, asides about marketing teams having meetings on bikes and an awareness that behind every cuddly-looking company with slides in the atrium is a form of capitalism as venal as anything on Wall Street – but it's a fairly gentle prod. Though there is a nice riff running throughout this first episode about tech companies' messiah complexes. As one founder stated early on: "We're making the world a better by place... through constructing elegant hierarchies for maximum code reuse and extensibility."
Ultimately, though, rather than a removal of our new tech emperors' threads, Silicon Valley is a buddy comedy of sorts. Our heroes – led by Thomas Middleditch as Richard, a sort of Zuckerberg-lite who stumbles upon a file-compression algorithm that could be worth billions – are a bunch of outsiders working together in an tech incubator (in reality a Palo Alto bungalow) who find themselves battling with the might of a Silicon Valley giant.
I've watched the first three episodes and it's certainly worth sticking with – even if just for the sterling performance of Christopher Evan Welch who sadly died of lung cancer five episodes in. Welch played Peter Gregory, a gnomic venture capitalist with a loathing of college education, whose quirks are just about the funniest thing here.
Join our new commenting forum
Join thought-provoking conversations, follow other Independent readers and see their replies