Storyville: Sex Addict Heist - the Dog, TV review: Real life story behind Dog Day Afternoon is stranger than any fiction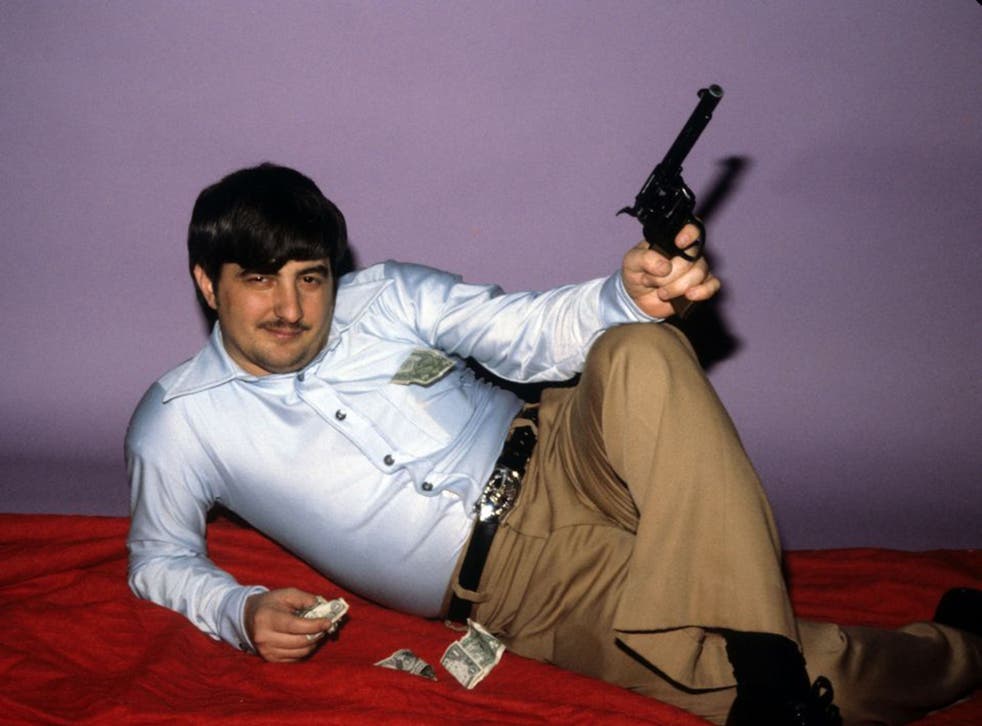 It's hard to make a noise on Wednesday at the moment, with Wolf Hall dominating the night's TV agenda, with back-up from The Comic Relief Bake-Off and Alaska. But if there's a piece of film-making that deserved to stand out in that schedule it's The Dog. Or, to give it its proper title, Storyville: Sex Addict Heist –the Dog.
The need to get noticed is great. so you can see why BBC4 added that slightly clumsy prefix (The Dog was originally released as a documentary film in 2013), but given what we learned in its 90 minutes it seems slightly gratuitous, if not tone-deaf.
The "Dog" in question is – was, he died in 2006 – John Wojtowicz, a man whose life could be described as colourful like a Pantone catalogue could be described as colourful. In the obituaries, Wojtowicz was known for one thing. He was the bank robber whose attempt to rob a Brooklyn branch of Chase Manhattan inspired Dog Day Afternoon. Al Pacino's character Sonny Wortzik – "Attica! Attica! At-ti-ca!" – was based on John.
That was a mere chapter in an extraordinary life. So, for a decade, film-makers Allison Berg and Frank Keraudren traced the story of Wojtowicz – not just of that balmy New York afternoon – and the result is a tale as much Paul Thomas Anderson as it is Sidney Lumet.
Wojtowicz's love life – as you'd expect from the appended title – was complex. We meet his first wife, who revealed that he had turned up for their first date with two other women. Then, shortly after joining the army, Wojtowicz had his first gay experience, which he recounted to the camera with the braggadocio of a supporting player in The Sopranos: "We kept having this relationship because he blew great."
Wojtowicz went from the army to the front line of the fledgling gay rights movement in New York post the Stonewall riots. He played a key role in the Gay Activists Alliance where he gave himself the nickname Little John Basso – "because my prick was little". There he met, and later married, Ernest Aron, a pre-operative transsexual later to become Elizabeth Eden.
As you might remember from Dog Day Afternoon, the whole point of the robbery – and what made Wojtowicz a somewhat sympathetic figure – was that the reason he was robbing the bank was to pay for his wife's sex-change operation. She was being detained in a mental health institution at the time.
After the failed robbery, Wojtowicz's life took a number of turns. He went to prison for six years where he was beaten, raped and abused; married another prisoner in the exercise yard; set himself up as a Robin Hood-type in a gay community that had mainly disowned him; applied for a job at the bank he robbed ("my reference was Dog Day Afternoon"), all the while surviving on his notoriety and the cheques from Warner Brothers. "I'm like the gay Babe Ruth. I beat the fucken' system," he told the camera, "I won. Ernie got the sex change. Ernie lived. Ernie survived and I'm happy for that."
Sadly, Elizabeth later died of an Aids-related illness, and Wojtowicz died of cancer during filming. Over the series of interviews, we saw its larger than larger-than-life protaganist visibly wither.
It's almost hard to make much sense of the story, so packed it is with incident, but Berg and Keraudren have done a fine job. Imagine living a life where the part that was turned into an Oscar-winning classic is just one chapter.
Join our new commenting forum
Join thought-provoking conversations, follow other Independent readers and see their replies