Taskmaster, Dave - TV review: As informal and cheap-looking as an evening at your local pub
Panel-show veteran Frank Skinner came in for a fair few age-related jibes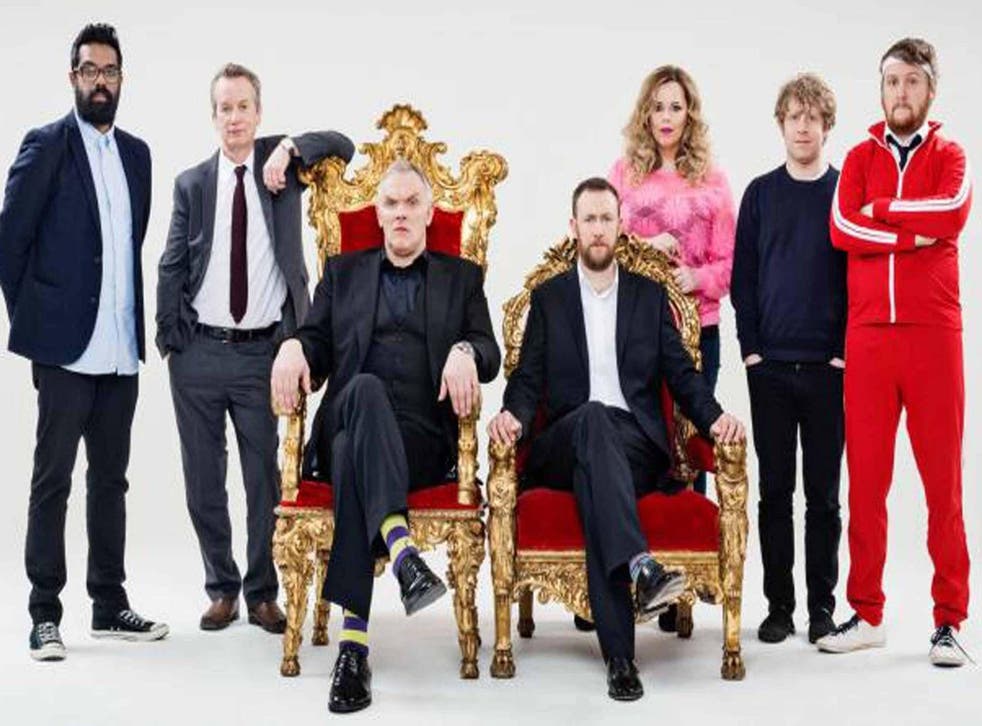 On Channel 4, mere bairns were answering fiendishly difficult questions on Einstein's Theory of General Relativity in the final of Child Genius, while over on Dave, fully grown adults were competing to see who could eat the most watermelon in a minute.
Much like all of Dave's original programming, new comedy quiz show Taskmaster was as informal and cheap-looking as an evening at your local pub, but no less entertaining for that.
As host, Inbetweeners actor Greg Davies utilised his sarky teacher persona to keep five competitive comedians in line, including his Man Down co-star Roisin Conaty, stand-up Tim Key, and panel-show veteran Frank Skinner. At 58, Skinner came in for a fair few age-related jibes ("He's wearing a suit both because he's professional and he's from a different generation from the others," said Davies) but, it was the grey-haired oldie who ultimately triumphed.
Given Davies was once famously in a relationship with Labour leadership contender Liz Kendall, might this be viewed as a warning?
Join our new commenting forum
Join thought-provoking conversations, follow other Independent readers and see their replies