Tatau, BBC3 - review: Lose the Um Bongo exoticism and this might be a gap year worth following
BBC3 doesn't do dramas very often but when it does, they're usually worth catching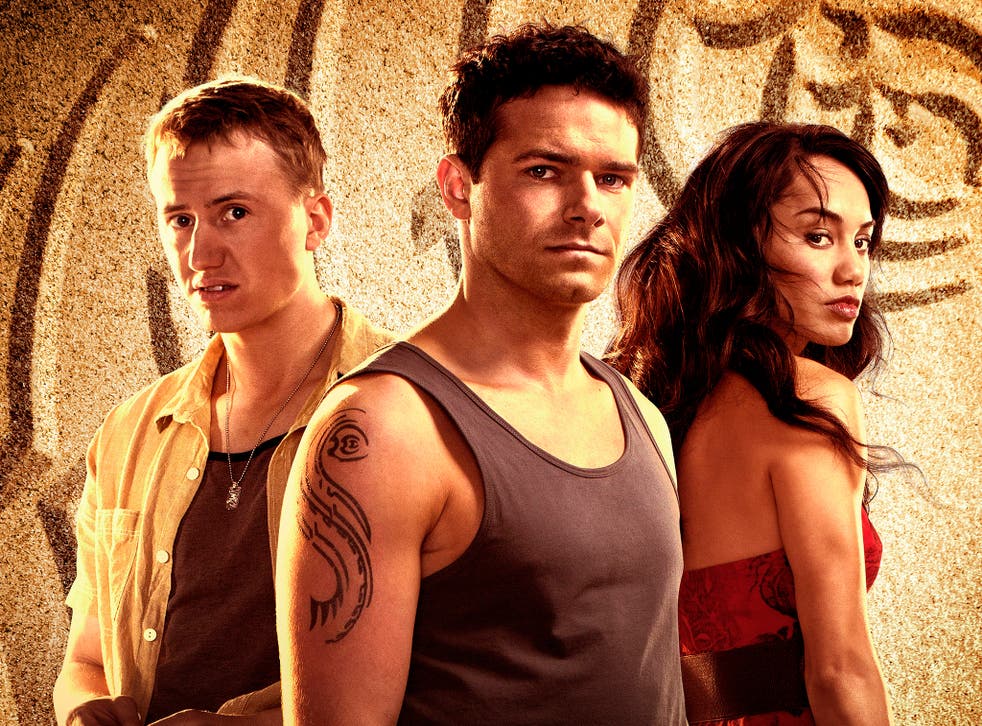 Gap-year Brits are just the worst, aren't they? Sunburnt, drunken and tattooed, they ride roughshod over local customs and culture. It's an unfortunate reputation and one which Kyle and Budgie from Tatau, the new Cook Islands-set drama on BBC3, are unlikely to mend.
Joe Layton (New Worlds, Father Brown) and Theo Barklem-Biggs (great in Silk) star as two ordinary lads who've been working dead-end jobs to save up for their trip of a lifetime. At least we assume that's who they are. This first episode didn't dwell much on backgrounds, instead getting stuck into the action and only later hinting that there might be more to these two than meets the eye.
The trouble started when they sampled a local hallucinogen and Kyle had disturbing visions of a woman in red. Later, while snorkelling, he discovered a corpse that looked just like her, anchored to the seabed. So why do her family insist she's still alive and well, living in New Zealand?
The best TV to watch in 2015

Show all 13
BBC3 doesn't do dramas very often but when it does, they're usually worth catching. Zombie series In the Flesh and comedy-horror Being Human both still have a loyal cult following, and at heart Tatau is a similar tale of ordinary twentysomethings encountering the supernatural. The difference is that while dingy UK flat-shares provided a grounding contrast with the spooky goings-on, Kyle and Budgie's nightmare unfolds in a foreign paradise that's entirely unfamiliar.
The portrayal of beautiful island girls and mystic old men might be intended as a respectful head-nod to Maori mythology, but it smacks a bit of the sort of patronising exoticism that went out of favour with the Um Bongo juice ads. "You ever seen The Wicker Man? I think this is the sequel," said a freaked-out Budgie after he and Kyle attended a (fairly normal) service at the community church. If only, Budgie. So far Tatau is more like the sequel to MTV's Ex on the Beach.
Join our new commenting forum
Join thought-provoking conversations, follow other Independent readers and see their replies