The Casual Vacancy, BBC, TV review: JK Rowling's story is a far better drama than it is a book
Harry Potter author's so-so novel comes to life with a star cast and some magical direction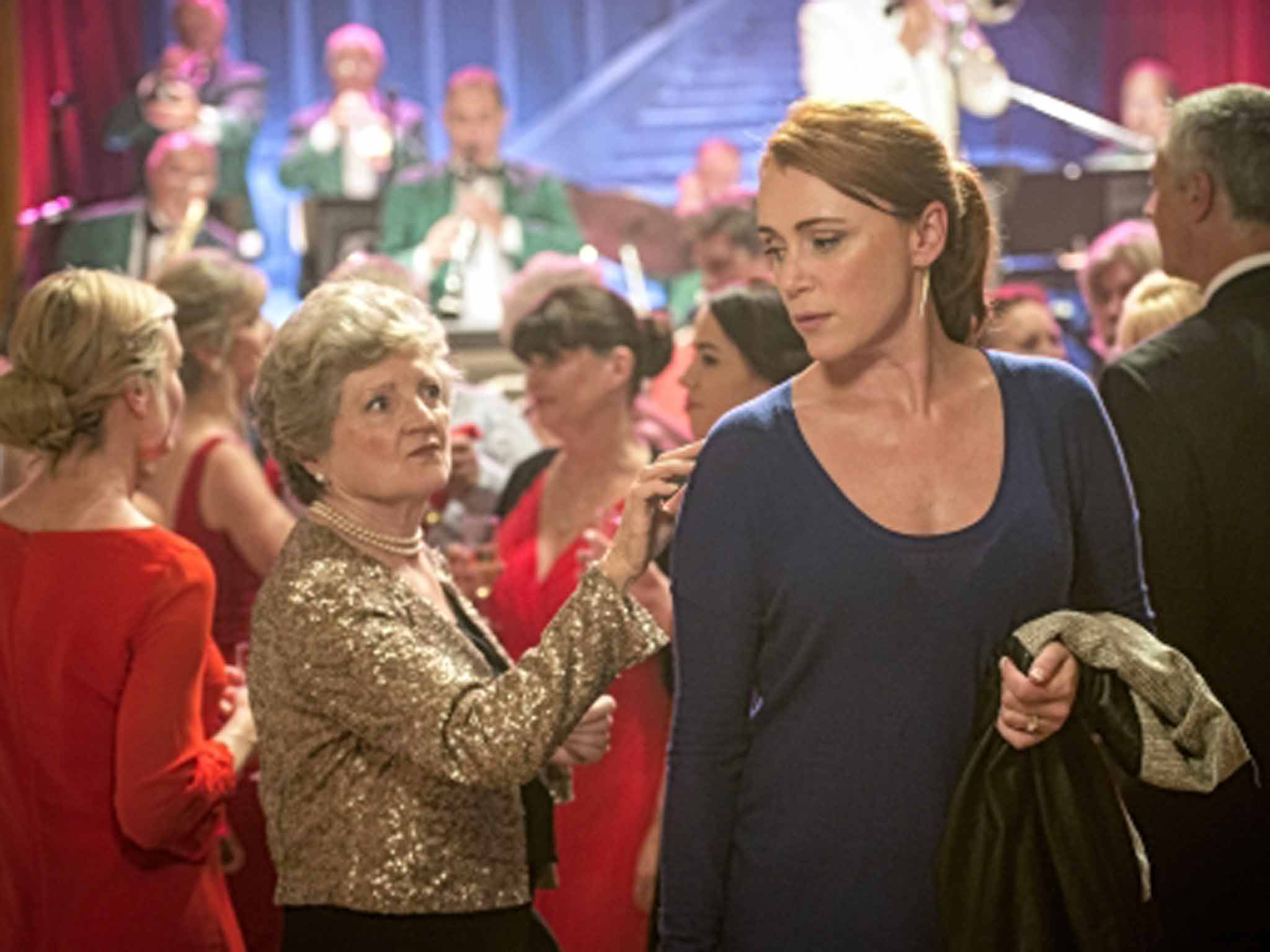 The Casual Vacancy, JK Rowling's first Muggles-only book for adults, was deemed a mild disappointment on its 2012 release, but as a three-part TV serial, it's much more satisfying.
The story takes place in the little West Country town of Pagford which, like all such fictional communities, conceals intrigue and scandal behind an idyllic-looking facade.
The town's biggest dispute concerns the local community centre, which parish council leader Howard Mollison (Michael Gambon aka Dumbledore himself) and his wife, Shirley (Julia McKenzie) want to sell off to hotel developers, They are opposed by beloved local councillor Barry Fairbrother (Rory Kinnear). "That's social engineering! That's apartheid!" he said in an impassioned speech, shortly before dropping dead. Fairbrother's demise left behind an opening on the council (the "casual vacancy" of the title) and also, apparently, a ghost with a taste for scurrilous gossip.
The Casual Vacancy stills
Show all 10
In book form, The Casual Vacancy's lefty politics irritated some – the Daily Mail's Jan Moir called it "500 pages of relentless socialist manifesto". On screen, however, these characters are too well rounded to be dismissed as mere mouthpieces. Partly that's down to the cast. Kinnear, Gambon and Keeley Hawes are all as good as ever, but The Casual Vacancy's teenagers are also impressive, particularly Abigail Lawrie as worldly-wise Krystal Weedon, a sort of sink-estate Hermione.
The Casual Vacancy does better than either Broadchurch or Fortitude at wrangling a large ensemble into a coherent story. The structure was already there in Rowling's book, but director Jonny Campbell deserve credit for scenes that cleverly established character with a wordless economy. When, for instance, the snobby Mollisons arrived at the manor house, they are ushered from room to room by Lord Sweetlove before being deposited out the backdoor once more. Their snubbing is a deft reminder of where the power really lies.
Join our commenting forum
Join thought-provoking conversations, follow other Independent readers and see their replies