TV review: Borgen, In Brussels, No One Can Hear You Scream
Tom Leece is Film and TV editor at Fourth & Main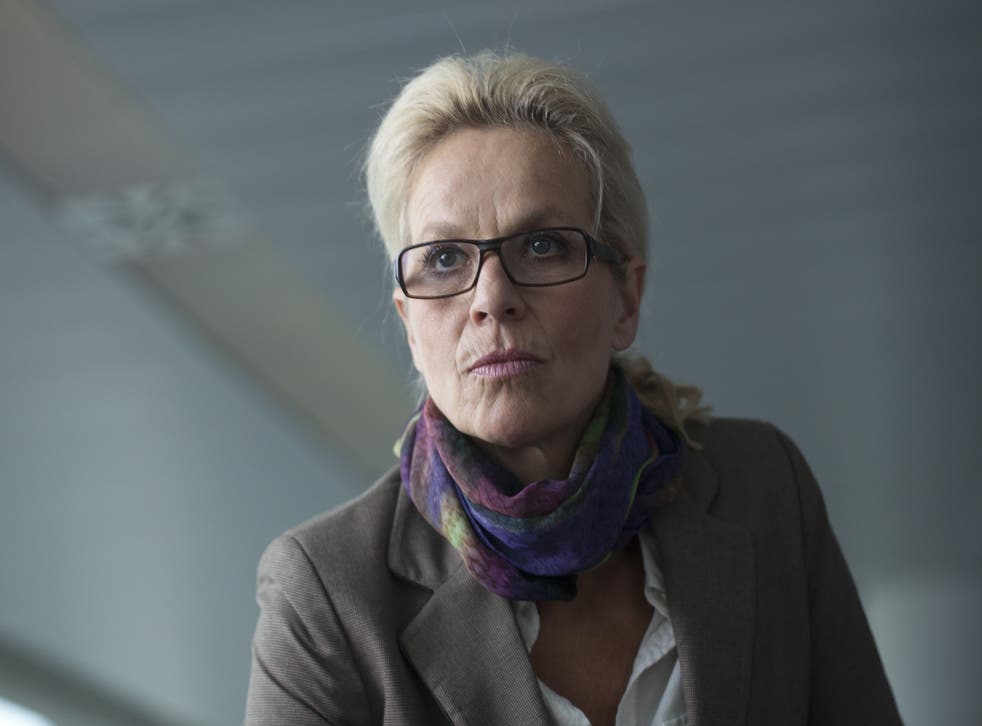 "How brilliant to have a Prime Minister who speaks fluent French." Minister Jacob Kruse (Jens Jacob Tychsen) may be a sycophantic bore but he does have a point. In the season's second episode, polyglot Birgitte Nyborg (Sidse Babett Knudsen) is on the hunt for a politician to serve as Denmark's new EU commissioner. Naturally she takes the opportunity to flaunt her Francophone stylings, chalking up another mastered language next to that flawless English. Is there anything she can't do?
Deputy party leader Bent Sejrø (Lars Knutzon) seems to think so, laying into Birgitte for surrounding herself with yes-men. Ever since Bent warned his protégé in season one that she should be ready to sacrifice friendships if they jeopardised her government, the party grandee has been marked out for his own eventual downfall.
Moving on from the weighty politics of the season premiere, Borgen focuses here on the failing relationship between Birgitte and her former mentor, with the appointment of an EU commissioner a dramatic sideshow. The question it poses is whether the Prime Minister can admit her guilt and reconnect with the man she was forced to cast out.
It all makes for an emotional episode, as Bent stumbles around all (forgive the pun) bent out of shape, trying to rebuild burnt bridges. Knutzon and Knudsen (now there's a Danish law firm just waiting to happen) have great chemistry, and the clashes between them are the episode's high points.
New arrival Jacob Kruse, on the other hand, is that little bit too repulsive to convince. "He's young and full of initiative," Birgitte tells Kasper. "He's a fan and a follower," her spin doctor retorts. Borgen does enjoy a good foreshadowing, and when Kruse slopes in moments later oozing more slime than a sweaty mollusc Birgitte's judgement is called immediately into question.
That's sort of the point though, and whenever Birgitte can't work out the right thing to do Katrine Fønsmark (Birgitte Hjort Sørensen) is there to personify moral rectitude. When senior journalist Hanne Holm's (Benedikte Hansen) alcohol abuse worsens, her plight mirrors Bent's as the senior professional into whom it'd be easier to stick the boot.
"Drink yourself to death for all I care," snarls Ekspres editor Michael Laugesen (Peter Mygind), "but don't embarrass my paper." Katrine, even if she feels like a failure at 31 (after all, she's only been an anchor for a major news channel and a war correspondent...), is having none of it. Her loyalty to Hanne breathes some warmth into the chilly Nordic air.
Of course Kasper (Pilou Asbæk) contributes to this litany of personal struggles. Carting his unresolved feelings for Katrine around with the rest of his extensive baggage, the spin doctor is keen to duck out of commitments to Lotte (Rikke Lylloff). It seemed a shame to miss what looked to be his storyline's big moment but then again Borgen is often happy to pass over certain events, and this episode was no different.
One moment Bent is in Birgitte's kitchen about to have a heart-to-heart, and then cut: she's sitting alone, deep in thought. In the end the clockwork precision made the slower paced sequences involving the older politician all the more powerful. It reminds us just how adept the writers are at switching between the professional and the personal, even if their characters can't always do the same.
Access unlimited streaming of movies and TV shows with Amazon Prime Video Sign up now for a 30-day free trial
Sign up
Best scene:
A whole host of Birgitte/Bent moments to choose from, but the point at which the prime minister is rehearsing hollow rhetoric about their close friendship while he watches in shocked silence managed to be both poignant and bleakly comic.
Best line:
"No one wants to read about the EU. It's too complicated and unsexy." (Michael Laugesen). He may be a heartless demagogue but at least he's got an eye for the elephant in every newspaper's editor room.
Handy Danish vocab:
Whatever Kasper was singing didn't sound much like the Danish for happy birthday ("tillykke til dig"), so we'll stick with the equally relevant "flersprogethed" ("multilingualism").
Magnus Watch:
Despite breaking his mother's heart it was a bonanza for Magnus (Emil Poulsen) if we're honest; stern lessons in coaster etiquette, the mother lode of Donald Duck comics, and an angelic request to bring comfort to the sick. As if that wasn't enough, he got his ears syringed – an off-screen event not greatly missed.
Join our new commenting forum
Join thought-provoking conversations, follow other Independent readers and see their replies