TV review: Burton and Taylor (BBC4) contained nuance and nostalgia, but not enough sheer bloody awfulness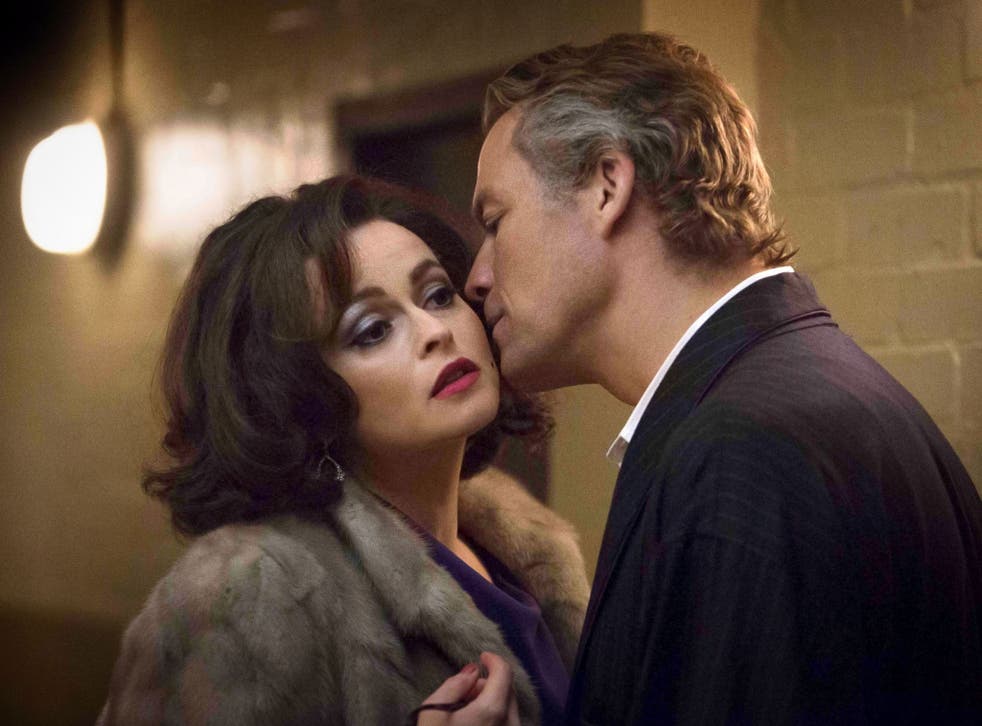 Richard Burton and Elizabeth Taylor were monuments going badly to seed by the time they appeared on stage together in Noel Coward's Private Lives in 1983. Burton died less than a year after the play's run ended. Taylor was heavily overweight, drinking too much and taking too many pills. This is the period in the two stars' lives that the BBC's new biopic covers. It's a fascinating but very flawed affair.
The central problem the drama faces is that Dominic West and Helena Bonham Carter are so far removed from the sacred monsters they are playing. They give intelligent and nuanced performances without coming remotely close to capturing the grotesquerie or magnificence of Burton and Taylor.
"Hello, pock mark," Bonham Carter's Taylor greets West's Burton early on. "Hello, lumpy," he replies in kind. West, though, looks more like an ageing English matinee idol than the "pustular and acne'd and angry" man Burton described himself as being. Bonham Carter is sylph-like compared to Taylor. Both seem too young and unscarred for their roles.
William Ivory's screenplay is heavy on nostalgia, wistful and a little maudlin. It portrays the stars (who had married and divorced each other twice) as a couple with enormous, lingering affection for one another. They're caught in a world of early Eighties garishness. The music we hear at the start of the film is Imagination's 1982 disco hit, "Just An Illusion". When they're on stage together, the audience look at them as if they are freaks. The play is panned but their star wattage ensures it is still a hit. Both yearn for an earlier, classier period. In one short flashback to better times, we see them listening to Frank Sinatra in a hotel room as they try to exercise together before deciding that having sex might be a better idea. They reminisce about Cleopatra, the film on which they met and started their affair more than 20 years before.
For all its poignance, Ivory's screenplay doesn't yield much of the caustic dialogue that Burton and Taylor used to spit at each other with such ferocity in films from Cleopatra to Who's Afraid Of Virginia Woolf? It is to the actors' credit that they don't ham it up. West sensibly avoids trying to imitate Burton's rich and resonant voice, instead speaking with a slight Welsh lilt. Bonham Carter has excellent comic timing. There is one funny scene early on in which Taylor startles her colleagues at a rehearsal of Private Lives by revealing that she hasn't actually read the play. Given that it was her idea to put on the play in the first place, this is an extraordinary admission. Then again, Ivory's screenplay implies that her real motivation for doing Private Lives was the chance to be close to Burton again.
As a story about old lovers and colleagues working together for one last time, Burton & Taylor is affecting and well observed. As a portrayal of the two stars, it is off the mark. It fails to capture the recklessness that defined its subjects' relationship. From their drinking to their shopping, from their rows to their reconciliations, everything about the real-life Burton and Taylor was on an epic scale. It's this sense of heroic excess that Richard Laxton's well crafted but restrained drama fails to capture.
Join our new commenting forum
Join thought-provoking conversations, follow other Independent readers and see their replies