TV review - Harrow: a Very British School, Sky1
Whitechapel, ITV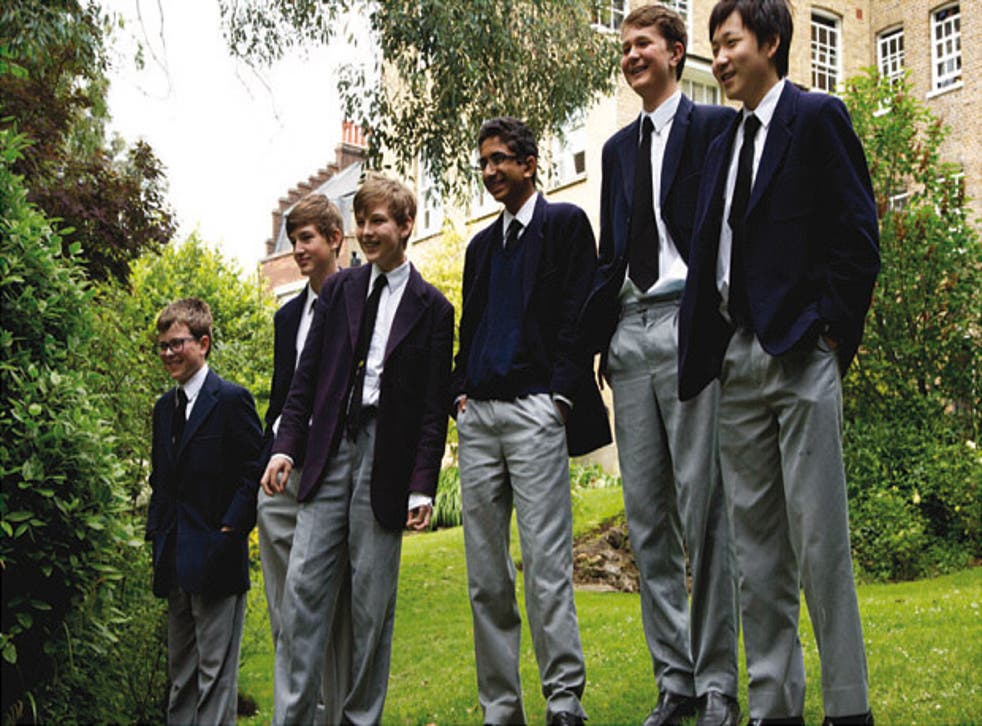 It doesn't have quite the ring of "Stet Fortuna Domus", but by the end of the first episode of Harrow: a Very British School, a new motto had suggested itself: "Get involved. Keep busy." So ran the advice languorously proffered to a homesick new boy by a senior who was so miserable in his first year that he would order taxis and deliver himself home to his parents on a regular basis. Merit mark for initiative, there – even if it is the kind of initiative born of having more money than sense.
Keeping busy was the mantra of this new ITN/ Sky series, which lifts the boaters at the public school. The programme-makers spent a year in West Acre House, during which time pupils barely drew breath between bells, bleep tests and being fitted for their bras for the end-of-term play. At least any parents watching will see that their £30,000 a year is being well spent. The cleaners even leave Lindor truffles on the boys' pillows. For anyone else, the programme unspooled like a costume drama/ living prospectus, a fascinating, glossy hour of lush aerial views of the 260-acre site and seas of straw hats and flapping gowns.
The aim of the series is to establish "what it takes to make a modern-day Harrovian". So far, it looks as though it takes much the same as it took to make a 17th-century Harrovian – academic excellence, discipline, jargon and silly hats. And £30,000 a year. Did I mention that fees are £30,000 a year? Given the current Cabinet, what it takes to make a modern-day Etonian might have been more germane, but they probably said no to Sky.
Still, one can see how growing up amid such hallowed halls of learning has an effect. At Harrow, new boys are tested on their knowledge of school traditions and are welcomed with a rousing speech in a room whose walls have been graffitied by Churchill and Byron. "You, as young men, follow in the footsteps of those giants of old," they are told. It is little wonder that so many end up in power when they have been taught from the age of 13 that it is their destiny.
The first episode concentrated on the new boys (or "shells" ). Many looked heartbreakingly young to be torn away from their parents, but they were clearly in kind, capable hands with their housemasters. Apart from the odd draconian punishment and sixth-form bully, it all looked jolly nice at Harrow. But then it would – for £30,000 a year.
"How can so much horror be visited on such a small area?" So asks Steve Pemberton's creepy archivist at the start of the new series of Whitechapel. It's a good question. ITV has done very well to spin so many murders out of one London borough. Previous series have concentrated on its connections to Jack the Ripper and the Krays. Now, for its fourth, it has gone for a focus of General Evil, involving a dead tramp who may be a Bulgarian spy, witchcraft, MI6 and lots of rats.
There is still a hefty taste for the macabre in this, the first of three two-parters – the props department must have had fun squashing a corpse and working out how to burn an old lady at the stake – but it has also found a sense of humour and so, its groove. It now combines the cryptic clues and whizzy, nocturnal London jump-cuts of Sherlock with the knitted bloodshed and archness of Midsomer Murders. As a fan of both, I approve, but for some that may well sound like a fate worse than death.
In any case, Rupert Penry-Jones and Phil Davis have a nice rapport as DI Chandler and DS Miles, even if Davis is too often made to ask bleeding obvious questions to hammer home plot points. Enjoyable home-grown hokum until the next dose of gloomy Scandi noir comes along.
Join our new commenting forum
Join thought-provoking conversations, follow other Independent readers and see their replies