TV review: Homeland, season three, episode two - Even Claire Danes can't save this disaster
Channel 4's Homeland used to be brilliant. What happened?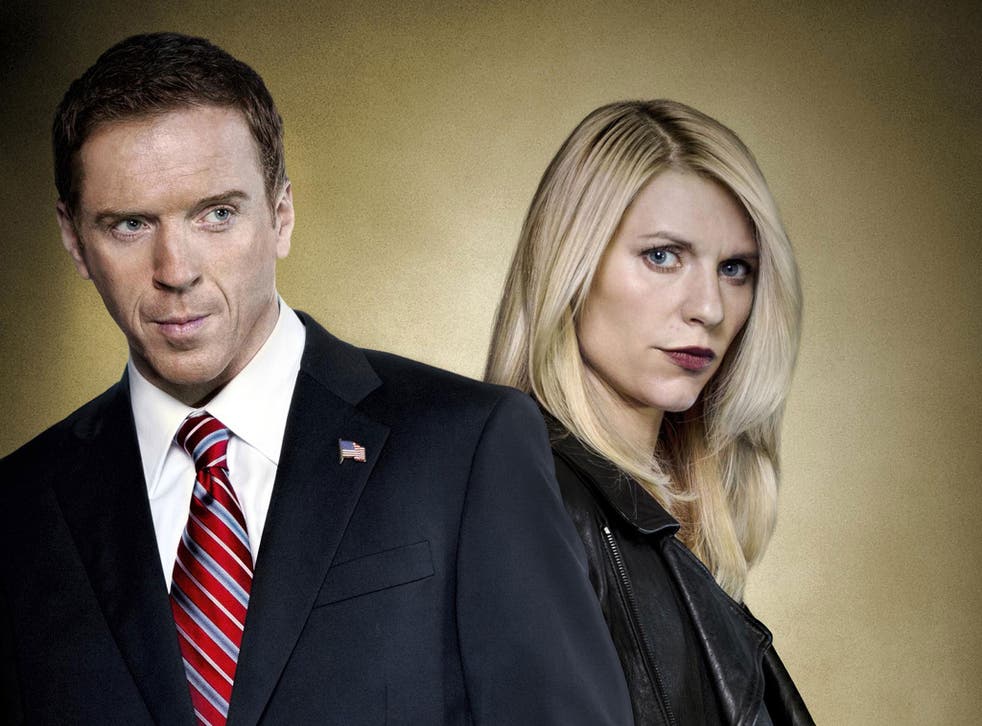 It hasn't been the easiest year for Homeland. A stellar first season gave way to a less believable second, and just recently the show was deposed as the chattering classes' dinner party favourite by Breaking Bad.
But it's worth remembering that, of all the acclaimed US dramas that have come our way in recent years, it is Homeland that occupies the largest territory in the public's imagination. Despite airing on Channel 4, where big ratings are hard to come by, it still bags a British audience of more than two million people per week. That's far more than any of the American shows nominated for the Best Drama Series award at the recent Emmys.
So it's sad to report that in this third season, something has gone drastically wrong.
The blame for lacklustre episodes of Homeland is usually levelled at the on-screen family of Damien Lewis's Nicholas Brody. His daughter Dana (Morgan Saylor) often takes the lion's share.
In this episode, Dana enjoys a romantic scene in a laundry room that is laugh-out-loud hilarious. There are so many sheets, draped so artfully, that Paul Verhoeven would be jealous. We watch Homeland for intelligent drama, not Dawson's Creek nonsense.
Her mother, Jessica, is so badly written that you have to feel for Morena Baccarin. A chilling moment – in which Jessica reveals that she couldn't scrub the blood from the bathroom tiles following Dana's suicide attempt – quickly gives way to standard-issue scenes of family strife. As Dana reveals that she feels good to be alive, Jessica just stands there crying. You'd give her a hug, wouldn't you?
She wasn't always such a drip. At her best, there was something of Evan S Connell's Mrs Bridge about Baccarin, which made scenes from the first two seasons – her reaction to her daughter's meltdown; being violently sexed by her husband – all the more amplified in their grotesquerie. I feel sorry for Jessica, now. The audience wants to give her the happy family she so desires, which surely means her arc has run.
But Homeland is about Claire Danes's unhinged agent Carrie Mathison, for which she just won a second consecutive Emmy. There is nothing to suggest she won't win another.
During last year's movie awards season, The Hollywood Reporter hosted a round-table discussion with actress contenders such as Amy Adams and Sally Field. The conversation turned to a lack of good roles for women in Hollywood, and Anne Hathaway said – with both admiration and a little jealousy – that Danes had the best role of anyone, whether on the big or small screen.
She probably isn't feeling quite as envious now. Danes is still brilliant, but Carrie has become too shouty, too abrasive. You want to join the CIA in shutting her up.
Access unlimited streaming of movies and TV shows with Amazon Prime Video Sign up now for a 30-day free trial
Sign up
The clumsiest part of the episode saw Mandy Patinkin's Saul – now the head of the CIA – express discomfort at the sight of a colleague in a headscarf. Is this the same Saul who headed the Middle East division? Whose valued informants, you suspect, were wearing the very same item?
Perhaps we're being unfair on the show, perhaps our expectations were too high. But something needs sorting, and fast, because this is far from essential viewing.
Join our new commenting forum
Join thought-provoking conversations, follow other Independent readers and see their replies