TV review: That Puppet Game Show - Need a ratings boost? Call in the Muppets!
The game show format is spectacularly revived with the help of some colourful old friends ...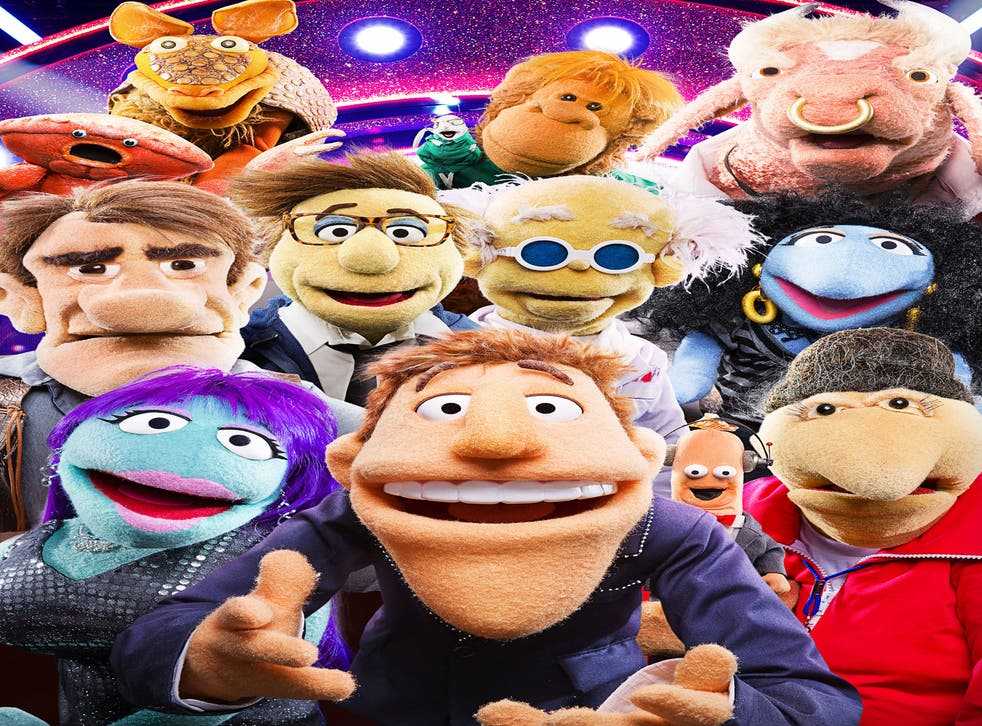 Nostalgia does well in a recession. The present's grim; the future's worse; so we hide under the duvet with Bagpuss and pickled onion Monster Munch. This one is going nowhere if the TV schedule is anything to go by. Saturday night on BBC 1, and it was back to the 1970s, with a new show by – the Muppets! (For the more needy, there was a gazillionth repeat of Foyle's War on ITV3).
That Puppet Game Show is, well, a game show hosted by Muppets, where the only humans are two celebrity contestants. Last night it was Jonathan Ross and Katherine Jenkins. They play silly games and the winner gets a cheque for £10,000 – for a charity, of course. It took a while to warm up – Ross and Jenkins looked embarrassed for the first 10 minutes – but once it did, this was vintage light entertainment.
Part of the brilliance of puppets is that they can get away with anything: they are unpredictable and call the shots – think of Emu savaging Parky – and make humans look awkward. The Muppets, with their daft expressions and jerky movements, can be funny even when silent. And when they speak, the voices are superb, and you can find yourself, embarrassingly, belly-laughing when the drunk Armadillo throws his coffee at the professor (not a sentence I ever thought I'd write).
This is more than just a game show. Between rounds, we cut to a sitcom unfolding backstage. It was the usual storyline – the show is under threat, and a budding romance is thwarted. But it left us with that fuzzy warm feeling you get from all Muppet shows. Meanwhile, the celebrity contestants were being splendidly humiliated in games such as Saucissong – in which they have to arrange six singing hot dogs in order – and a general knowledge quiz in which Jenkins failed to name a Welsh mountain.
Who knew there was still life in the game show? In the hands of the Jim Henson company, the razzle dazzle and inane banter comes across as ironic and self-mocking. Maybe the Muppets could juje up some other tired old formats, like Big Brother, or the weather? At least we'd be moving forwards, instead of wallowing in the past.
Which is what The Field of Blood (BBC1, Thursday and Friday ***) was about, except in a gritty, cop drama way. Set in Glasgow in 1984, the story centred on the newsdesk of the Daily News. Female cub reporter Paddy Meehan gets caught up in the mysterious death of a human rights lawyer against the backdrop of the miners' strikes, while the paper faces its own struggle against a ruthless new editor.
The opening sequence promised a class act, with well-chosen music and a restrained, noir atmosphere. But the subtlety was short lived. Soon the supposedly principled hack was taking a fifty quid bribe from a suspected murderer, while the script descended into cliché (who actually uses the phrase "signed, sealed and delivered"?) Top prize for over-acting went to Amy Manson as the fugitive whistleblower, who panted even when she wasn't running.
It's a funny kind of newspaper where nobody ever seems to write a story, or does any work unless the editor screams, "Get on with it, pronto tonto!" For a bunch of supposedly grizzled hacks, they were amazingly incurious: nobody thought to find out the name of the man giving out bribes at the crime scene until days later. At one point, Meehan goes to get a quote from a police officer for the next day's paper, except the paper has just gone to press. A lot of effort had gone into the period detail, which was only let down when Meehan complained that a two-year old top-of-the-range Rover was a clapped-out banger – duh, it may be now, but not then.
For all that, it was an engaging couple of hours, which picked up in the second half. There was the occasional nod to post-Leveson dilemmas, like the importance of good relations between crime reporters and police officers. The clunky plot culminated with an orgy of theatrical tropes: a secret service conspiracy, an unwanted pregnancy, and enough sexual politics to fill a series of Hollyoaks. Only in the very last scene did any nuance return, when Meehan tells her strictly Catholic mother she is pregnant. No hysterics, no rage, just a heavy, meaningful silence from Bronagh Gallagher as her mother. Even in a nostalgia-fuelled period drama, less can be more.
Join our new commenting forum
Join thought-provoking conversations, follow other Independent readers and see their replies