The Independent's journalism is supported by our readers. When you purchase through links on our site, we may earn commission.
Twin Peaks season 3, episode 13 review: The childish, the sinister, and the tragic
Good Dale, Bad Dale, and Dougie - the entities who bring three very different emotions to the show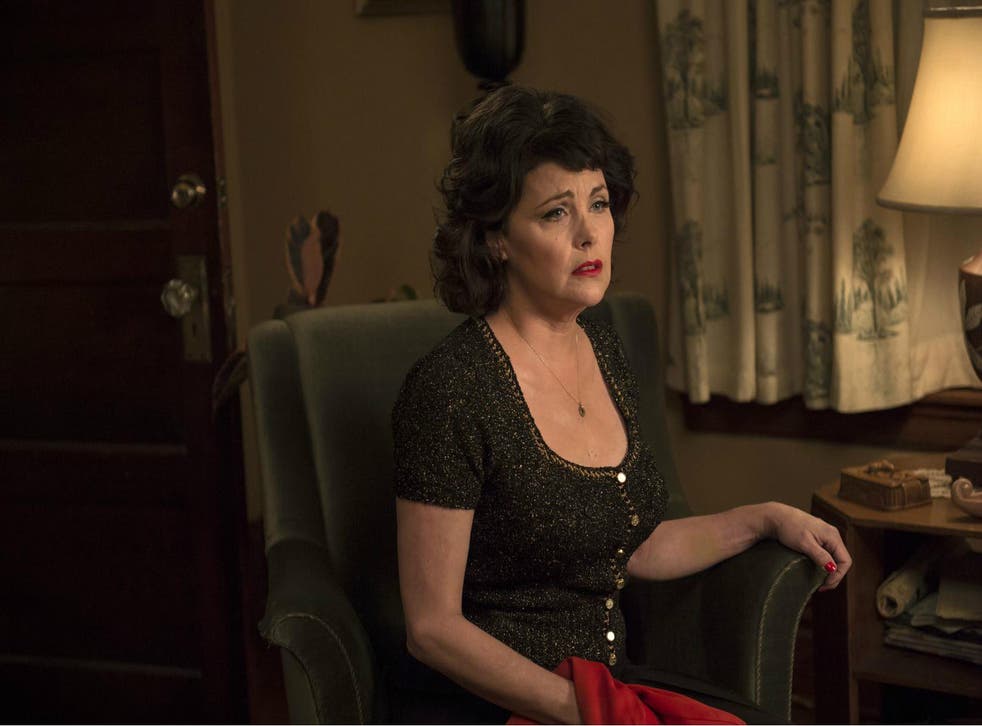 *WARNING: SPOILERS FOR TWIN PEAKS SEASON 3, EPISODE 13*
Twin Peaks has always frustrated critics in its defiance of genre categorisation. It's prestige TV, but soap opera too. It's horror and drama and comedy all at once. But that constantly fluctuating tone is what's given Mark Frost and David Lynch their greatest freedom, all because emotion bends like silly putty in their hands.
While the tonal marks of the original series seemed fairly set – the show was either the corny soap opera antics of Twin Peaks' residents, the odd comedy of Dale Cooper and the town's other kooks, or the nightmare of BOB and the Red Room – this return seems far more scattershot in its approach.
What's been so fascinating about this series so far, in fact, is how each episode always seems marked by its own identity, with moments and feelings that can feel almost self-contained, leaving that dramatic separation between Dougie-heavy episodes 3 and 4 and the terrors of episode 8.
Episode 13's tone didn't feel radical, but it still held its own unique blend of the childish, the sinister, and the tragic - in a way that particularly seemed to reflect tonally the opposing forces of Dougie (childish), Bad Dale (sinister), and Good Dale (tragic).
Dougie's scenes maintained their sitcomish vibe: from the moment the Mitchum brothers started to conga line into Dougie's office to celebrate their $30 million payout, to the later scenes of Sinclair (Tom Sizemore)'s attempt to poison Dougie on Mr. Todd's orders, when it became apparent the Mitchums hadn't taken care of business for them.
An act thwarted simply by Dougie absentmindedly massaging Sinclair after noticing dandruff on the back of his jacket, leaving the latter a sweating, confessional mess.
Twin Peaks: It Is Happening Again trailer
That said, there's something less giddy about Dougie. Maybe it's just because we've been with him longer, come to understand him better, or maybe it's just Dougie having been with himself longer. Either way, his toddler antics (walking straight into a plate glass door, for example) seem less funny, more pathetic now; like a turtle who's been turned on its shell and waves its little legs until the moment of death.
He may still be overjoyed by the sight of coffee, but then something about his face changes; to sadness, when his concentration shifts to the pie in the counter window. He shuffles over like a magnet and stares intently like it could be the open door back to his lost life. The real Dale, if he's still there at all, is deep under the surface.
It's strange, too, to see the strong emotional effect that Dougie, perhaps innocent in his childlike nature, seems to bring about in other people: from Janey-E's starry-eyed admiration to the way Sinclair seems so easily overcome by guilt, bursting into tears upon Dougie's massage and running into the bathroom to pour out the cup of coffee he just poisoned.
Access unlimited streaming of movies and TV shows with Amazon Prime Video Sign up now for a 30-day free trial
Sign up
Meanwhile, Bad Dale's world is the sinister tinted with childishness. He arrives at "the Farm" to discover that the only way he can access Ray Monroe (George Griffith) is by defeating faction boss Renzo (Derek Mears) at an arm wrestling contest.
It's a ridiculous idea, sure, but the entire scene is so infiltrated with coldness: the drained colours, the swarm of macho guys, the steely glare of Bad Dale. He wins the game, easily, and punches a hole right through Renzo's face, with the casual flair of a monstrous god who's come to earth and doesn't understand the petty inconveniences of mortality. Do we see those traces in his (probable) son Richard Horne (Eamon Farren), who happens to be present at the preceedings?
Bad Dale's interrogation of Ray has led him on the trail of uncovering Phillip Jeffries, or at least whoever is calling themselves Phillip Jeffries; someone who wants their hands on Bad Dale because, "you've got something inside that they want". Is that BOB, who appeared to depart from Bad Dale's body back in episode 8? Ray reveals the ring he was meant to put on the body after killing him. Bad Dale forces him to put it on before he shoots him, sending the body (and the ring) to the Red Room.
Tragedy has floated its way over Twin Peaks, too; we've already seen the sinister in Richard Horne, and the childish in the town's same kooks up to their usual business. Both Bobby Briggs and Ed Hurley look dreamily toward their lost loves. Norma (Peggy Lipton)'s seen her perfect paradise of the Double R in jeopardy of the encroaching business interests of her boyfriend Walter (Grant Goodeve). Sarah Palmer (Grace Zabriskie) sits in her cloud of depression, with a table littered with alcohol, pills, cigarettes, and junk food. All clinging to some sweet innocent past, now lost.
Lost like Audrey (Sherilyn Fenn)? She's still fighting with her husband Charlie, but it seems increasingly likely she's actually still trapped in her coma. She wants to leave to go to the Roadhouse, but she also wants to stay. She doesn't even know how far away the Roadhouse is.
"I'm not sure who I am, but I'm not me," she screams. Why does that describe Dale Cooper so well, too?
Twin Peaks airs 2am on Mondays on Sky Atlantic and NOW TV with the Entertainment Pass, in a simulcast with the US. The episode will then be shown again at 9pm on the following day. You can catch up now on season one and two via Sky Box Sets and NOW TV.
Join our new commenting forum
Join thought-provoking conversations, follow other Independent readers and see their replies