Witnesses, Channel 4, TV review: Creepy, classy thriller is more than just a French Broadchurch
The crime at the centre of the Channel 4 drama is unashamedly grisly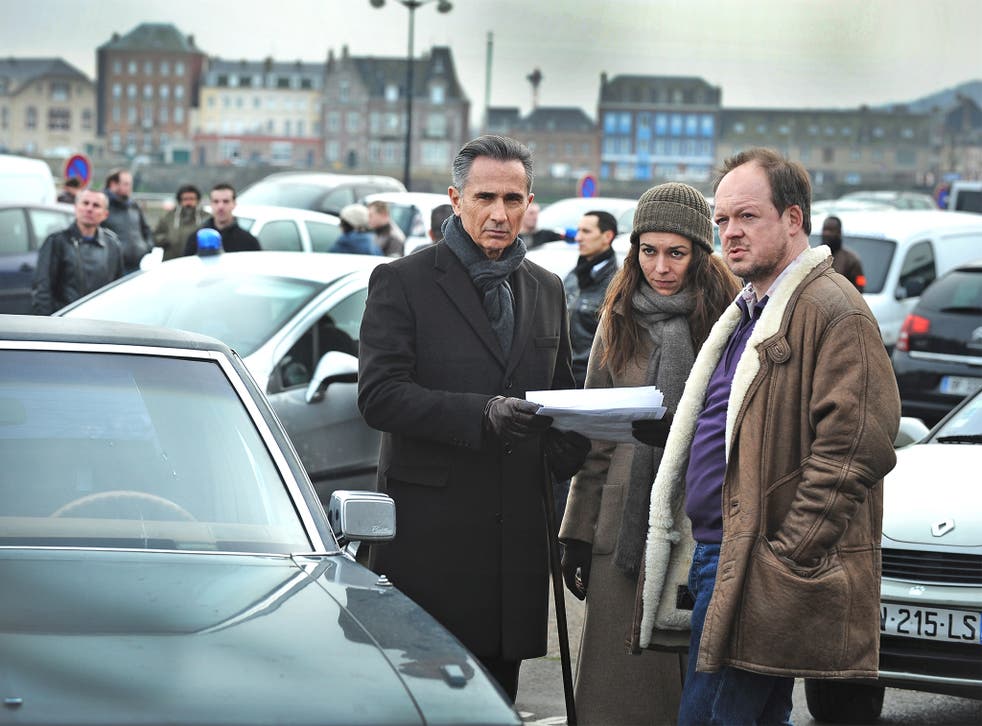 I went camping in Normandy once; it rained for five days straight. My prevailing memory is greyness: grey skies, seas and shops, probably once candy-coloured and bright, now faded. It is that France that is the setting for Witnesses (Les Témoins), or 'The French Broadchurch' as some are billing it. But this classy, creepy thriller should be judged on its own merits, rather than compared to our Dorset-filmed whodunit and its Scandi-noir forebears.
The crime at the centre of the six-parter is unashamedly grisly: in the opener, three bodies were found in a spotless show home on the outskirts of Le Tréport, upper Normandy, arranged as a family unit. These corpses, we found out, weren't related. They had recently been dug up and placed in the house, the copycat of a crime the month before. Detective Winckler was put on the case along with retired detective Paul Maisonneuve (Thierry Lhermitte – France's "Doc Martin") whose photo, weirdly, was found arranged at the scene. The two had history: he was her chauvinistic teacher when she was training, and revealed that she walked out before graduation.
She covertly (and not entirely professionally) found out that his so-called car accident was actually a suicide attempt - a fact that would cost him his CID job if revealed. Marie Dompnier has said that she was drawn to play Winckler, described as "obsessive and a little bit mad, really". In this episode, we saw her cleaning at silly o'clock and straightening inanimate objects as she went. I am sure there is more crazy to come.
The atmospherics were ramped up by a haunting score and sparse dialogue, dotted with flashes of dark humour. Le Tréport was just a bit too industrial to be pretty. Its funicular is a location-scouters dream – rickety-looking pods, rattling on a cable from some gaping tunnels. Maisonneuve decided to hop on. Something bad was going to happen, surely? And it did.
Witnesses follows a string a great stuff from across the Channel; the supernatural thriller The Returned has been a hit for Channel 4, likewise legal drama Spiral on BBC Four attracted a dedicated audience. While I'm not sure this show is going to have people flocking to France's north-west coast, I'll go back for more of its superior telly.
@sally_newall
Join our new commenting forum
Join thought-provoking conversations, follow other Independent readers and see their replies