Up The Women, TV review: The Suffragettes were history's winners - and that doesn't make for great comedy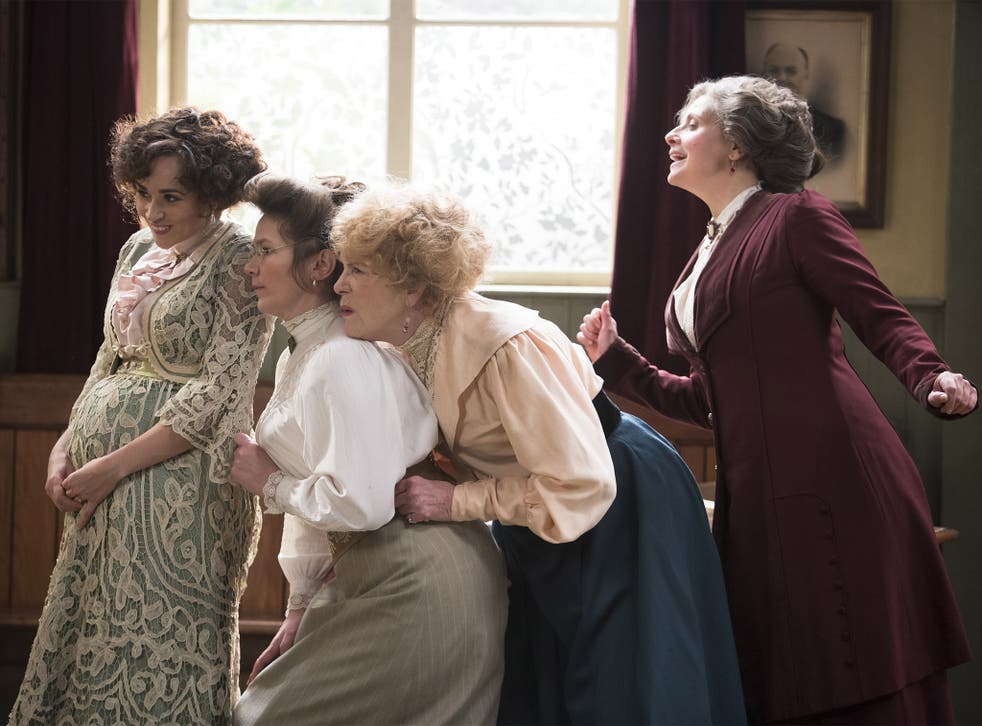 This week, a mere 105 years since the setting of Jessica Hynes' women's Suffragette sitcom Up the Women, which returned for a second series last night, a popular family newspaper realised that it might be a tad demeaning to feature topless women where the news should be. Forty four years of Page 3, and the enduring social dominance of the white male notwithstanding, the Suffragettes were history's winners.
Which is why, despite having a fine cast, some good gags (I liked Vicki Pepperdine's Gwen's continuing references to "hungry striking") and several degrees of enjoyable slapstick, Up the Women lacks the element that can elevate a sitcom from decent to great. That is a sense of doom.
The best sitcom leads are going nowhere, slowly. Your Father Teds, your Reggie Perrins and your Harold Steptoes. The Christabel Pankhurst-inspired Margaret (Hynes) might be a bit daft – but she's smart, funny and very much on the right side of history. A Suffragette, in other words. And thus, despite a few good lines, it's hard to feel too much for her.
Rebecca Front, on the other hand, as the conservative, status-conscious Helen is a delight. Even if she does get all the best lines. The best moment here was when Helen, annoyed by her daughter Emily's worldview being misshapen, blamed Margaret's "womany politicking and high idealsing". Adding, "a young girl of society should be concerned with hemlines, table mats and the cost of iron ore. Not wasting her youth changing the world."
It's a tricky thing period comedy – despite the übermensch of the genre, Blackadder, proving indefatigable – there aren't many others you'd seek out in the nether-regions of the EPG (Dad's Army of course; Maid Marian and Her Merry Men). It might not have the laughs of any of them, but with that cast (Hynes! Front! Pepperdine!), it's worth the journey back in time.
Join our new commenting forum
Join thought-provoking conversations, follow other Independent readers and see their replies