TV Review, Stephen The Murder that Changed a Nation (BBC1): The tragedy and its impact is relived
The first of a three-part documentary looked afresh at the tragic death of Stephen Lawrence and threw up troubling truths about racism and knife crime that still echo today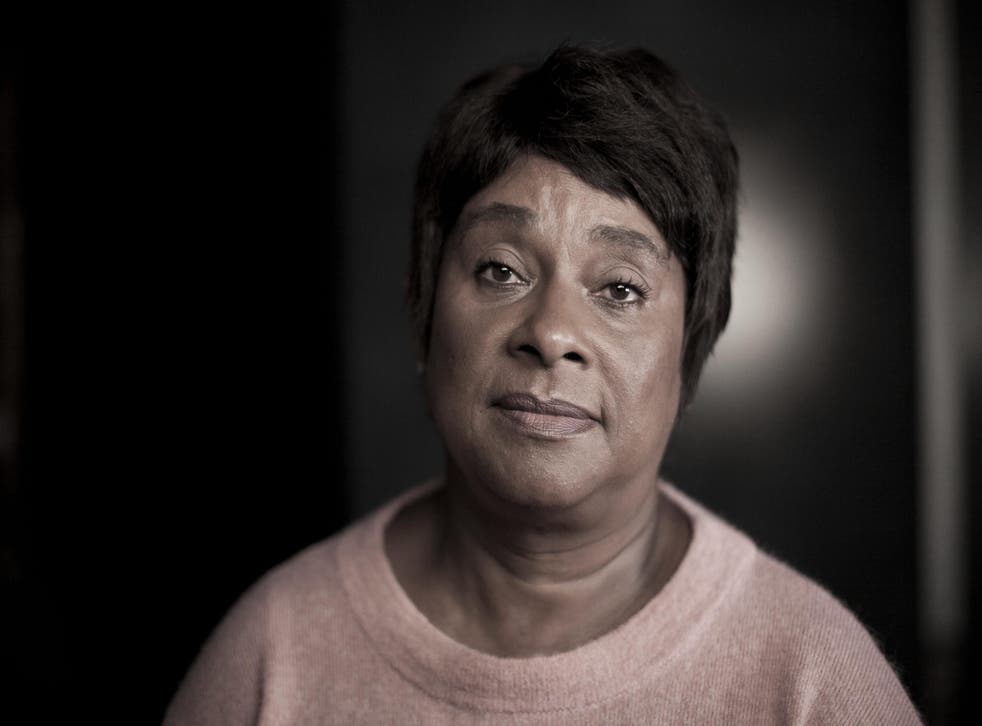 Just as Doreen and Neville Lawrence have conducted themselves with such exemplary dignity over the quarter-century since their eldest child, Stephen, was murdered, so too did the makers of the BBC's Stephen: the Murder that Changed a Nation create a highly moving account, characterised above all with that same quality of quiet dignity.
In this first of the three episodes running this week, the outstanding personality was Doreen, now Baroness, Lawrence, who was driven by grief and a restrained anger to secure justice for her son. It bears repeating that Stephen was not a criminal, was not into drugs, didn't carry knives, and was a studious, creative, ambitious and peaceable young man, as the film showed; everything, by all accounts, his assailants were not.
As we learned about the casual racism that seemed to govern this part of south-east London in those days – Eltham, Welling (where the BNP had a headquarters) and Thamesmead. It was jarring to be reminded of it now, in 2018, even for those of us well into adulthood at the times of the crime. Black men and black women, law abiding and doing nothing more or less than working to make a home for themselves and their family, would be called the N-word by cowards driving past, or have missiles hurled at them and, as we all know only too well, be the subject of random beatings and stabbings. If the past is another country, then it was not somewhere many of us would wish to visit.
The filmmakers Asif Kapadia, James Gay-Rees and James Rogan allowed the Lawrences, their friends, neighbours and everyone else involved (witnesses, police, politicians) to speak for themselves, both in new interviews. In clips from the past and in a fresh interview, you could trace the political radicalisation of Doreen Lawrence and her achievement shone through, a testament to an extraordinary spirit. The sense of iron entering her soul was almost tangible. She went from a time when, in her words, "nobody cared" to one where everyone cared.
I found the testimony of Duwayne Brooks, Stephen's best friend who was with him that evening, much more eloquent and convincing than expected, given that he more than most has had his reputation subverted in the years since he managed to escape from the thugs at that bus stop. It was especially affecting to learn that Doreen Lawrence and Duwayne Brooks have not spoken since.
There were troubling truths that echo today, when the rise in knife crime claims ever more black victims. You have to wonder whether ministers and the police would have done more, sooner, to tackle this deadly trend if more of the victims were white and lived in Kensington rather than black and living in Tottenham. Back then, Doreen Lawrence wondered aloud how things might have been different if it had been a white boy stabbed on the Well Hall Road, SE9.
Today, the brief, bright life and tragic death of Stephen Lawrence might be one of the many half-forgotten cases of racial murder that people prefer not to dwell upon – but for the intervention of two particular individuals, as was made abundantly clear in the documentary.
First, in the view of many, including the Lawrences, only when Nelson Mandela came to visit them and made a stand did the authorities take the issue seriously and make arrests; but he complacency, incompetence and mistakes made earlier by the police led to initially failed precautions.
Second: Paul Dacre, Editor of the Daily Mail. After some reporting of protests angst the police in the Mail, reports that the Lawrences felt had smeared them, Dacre made sure that they themselves were able to have their say in their own words. By pure chance, as he explained to the camera, Dacre knew Neville Lawrence who had done some plastering work for him on a house Dacre was renovating, and had Dacre's personal phone number (something the Mail reporters were not privy to). The newspaper then embarked upon a sometimes defiant campaign to bring Stephen's killers to justice. You can query their motives and point to the rest of the Mail's reporting and commentary on Islam, on immigration and on terrorism if you like – and there is much to discuss there – but the tabloid did more for the Lawrences than all of the liberal press put together. It is as well to acknowledge that.
Although the focus, rightly, was on the Stephen Lawrence case, I found myself wanting to know much more about the gang culture of the time, and about a series of apparently similar racist stabbings along that very same road in the previous months, and especially the murders of Rohit Duggal and Rolan Adams, both aged 15. It is hard to avoid the conclusion that, had the police been more dutiful and energetic in pursuing their killers then perhaps other lives would have been saved. Right from the high-profile murder in May 1959 of Kelso Cochrane, a 22-year-old Antiguan through to the Stephen Lawrence case and beyond, British society has failed to protect its own citizens of colour. Who were the vicious, primitive criminals? The black and Asian victims – or the white gangs targeting them in this primeval way – and operating with apparent impunity?
So, for this hour, it was sobering indeed to be compelled to travel back in time to a semi-familiar Britain, but one where black lives clearly did not matter as much as white ones – not least because they were routinely assumed to have been criminals in the first place. It makes you ashamed of what Britain was, glad that we have moved on, and anxious that there is so much more to be done. The next two episodes, I fear, will not prove any easier a watch.
Join our new commenting forum
Join thought-provoking conversations, follow other Independent readers and see their replies