TV preview, Sgt Pepper's Musical Revolution with Howard Goodall (BBC2, Saturday 9pm): It was 50 years ago today...
Plus ITV News Election 2017 Live: The Results (ITV, Thursday 9.55pm), Election 2017 (BBC1, Thursday 9.55pm), Sky News Election 2017 (Sky News, Thursday, 9.55pm), Alternative Election Night (Channel 4, Thursday 9pm), Lord Lucan: My Husband, The Truth (ITV, Monday 9pm), Paul Hollywood's Big Continental Road Trip (BBC2, Saturday 9pm) 
Sean O'Grady
Thursday 01 June 2017 12:41 Comments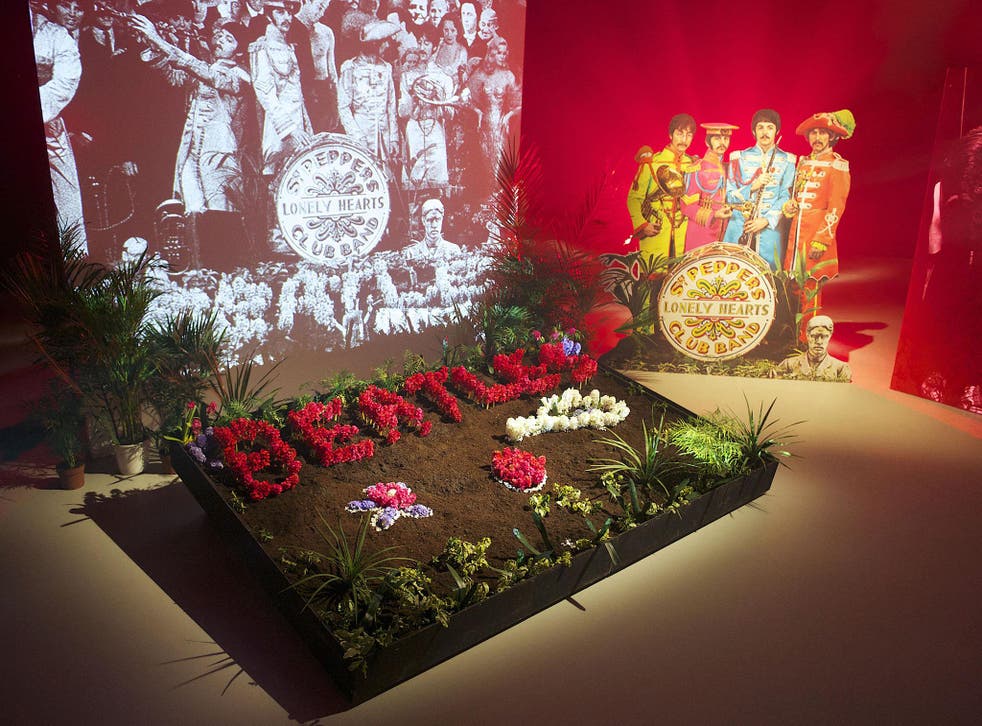 There's a memorable scene in one of the Alan Partridge series where he is marooned in a Linton Travel Tavern (equidistant between London and Norwich), while seeking work and a new home, post-marital break-up. In reception one day he attempts conversation with a cocky but cool young porter. Obviously they haven't much on common, but mention of The Beatles brings the faintest possibility of rapport.
So the young chap asks Partridge about his favourite Beatles album, a query that usually sparks some fairly pretentious debate. After some moments thought Partridge replies; "I'd have to say…'Best of the Beatles'". Of course Alan also believes that Wings was the band "that the Beatles could have been". Anyway, I always considered Sgt Pepper's Lonely Hearts Club Band to be The Beatles' best album, and that's because it's the one that most resembles a greatest hits collection, or certainly a greatest ballads collection.
Marking the anniversary of the album's 1 June 1967 release, Sgt Pepper's Musical Revolution with Howard Goodall, the BBC treats us to all sorts of obscure goodies that tell us the story of the album and the people who made it – including what sounds to be a Beatle using the F-word. I challenge you not to play the whole album to yourself, properly, preferably on original vinyl, after seeing this.
It used to be said that the great debate about whether The Beatles' work (album covers, costumes and lyrics included) would ever be considered "great" or "art" or even "classical" would be answered when they'd stood the test of time. We must be most of the way there by now. Maybe, after half a century, all that pretentious talk that so often surrounds the Fab Four isn't so pretentious after all, as Mr Goodall, who knows a thing or two about composition himself, amply demonstrates in this entertaining history/analysis, worthy of the old Arena show in its heyday.
I'm guessing you don't need me to remind you that there's an election on, but I thought I would mention the welcome involvement of ITV in the proceedings, a gesture, one hopes, of ITV's commitment to public service broadcasting. Tom Bradby will be chairing proceedings, joined by Nina Hossain, the always lively Robert Peston plus psephologists Jane Green and Colin Rallings. Up against them are David Dimbleby – true veteran – and John Curtice, king of the election-watchers on the BBC, and Adam Boulton and Sophy Ridge on Sky News, plus Jeremy Paxman doing some "alternative" stuff on Channel 4. That's some stiff opposition, all to the advantage of us, the people.
I'd read so much already about Lord Lucan: My Husband, The Truth that I thought I'd actually missed seeing it. But no, this was indeed advance publicity, some of it of a most intimate and disturbing kind, such as the (late?) Lord's penchant for spanking his wife, whose long-awaited testimony this programme largely revolves around. In case you were wondering, they've not found him. I always found the greatest fascination in the Lucan story not the admittedly intriguing aspects of the murder of Sandra Rivett, the blameless nanny, and the 7th Earl of Lucan's disappearance off the face of the earth, but what it told us about the day-to-day life of an average wastrel member of the British aristocracy in mid- to late-20th centuryBritain.
On current form it's quite difficult to see the point of Paul Hollywood's Big Continental Road Trip. The show is an odd exercise for the last surviving member of the original Bake Off crew, being more about cars than food, which ought to be appetising, but isn't, as it's rather spoiled by an excess of cliché spilt into the mix. I'd have appreciated some food to go with the very nice cars that Paul has the pleasure of trying out, and I can't fault his automotive taste, but I was left feeling hungry and with an aftertaste of petrol.
Register for free to continue reading
Registration is a free and easy way to support our truly independent journalism
By registering, you will also enjoy limited access to Premium articles, exclusive newsletters, commenting, and virtual events with our leading journalists
Already have an account? sign in
Join our new commenting forum
Join thought-provoking conversations, follow other Independent readers and see their replies