TV review, Passions: Barry Humphries on the Music Hitler Banned (Sky Arts): The unexpected origins of Dame Edna Everage
Plus: The Secret Life of 5 Year Olds (Channel 4)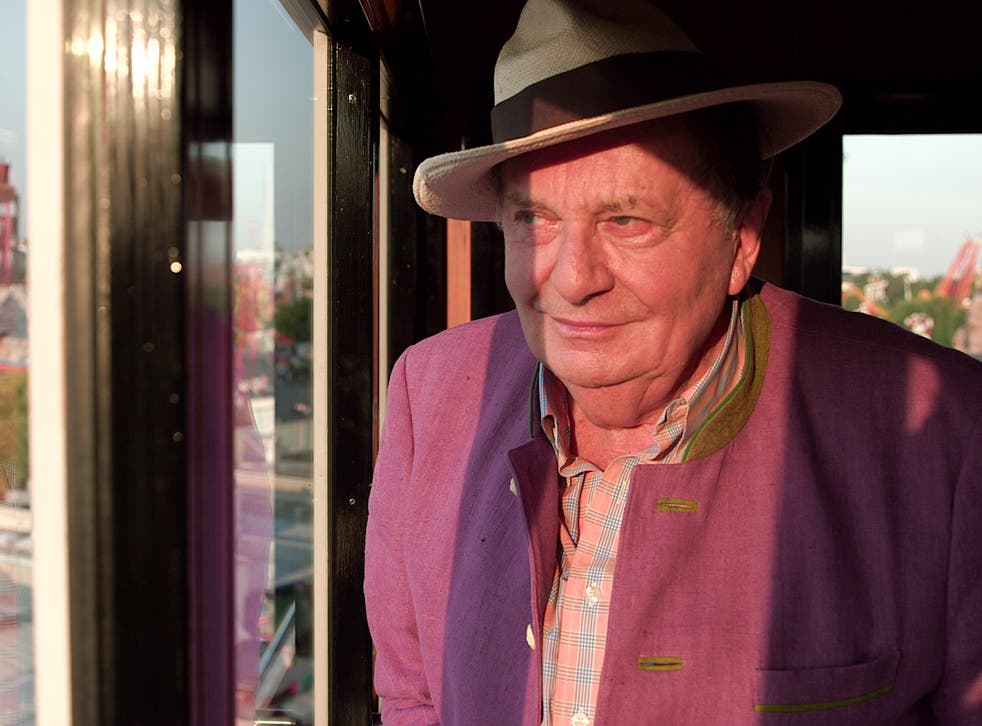 In a fascinating new documentary, Barry Humphries tells a story of how, as an adolescent with a passion for performance, he once placed a freshly roast chicken and a bottle of champagne in a bin near a bus stop in Melbourne. After a queue had formed he, dressed as a tramp, started rummaging through the rubbish, extracted the delicious chicken and started gnawing at it. Then he extracted the bubbly, popped it open and took a few swigs. The onlookers were duly bemused, if not entertained, by the spectacle.
This was 1920s European Dada-ism transplanted to suburban Australia in the early 1950s, a world of "gladioili, cake and niceness" as Humphries summarised it. Dame Edna Everage and "Sir" Les Patterson, the chundering Australian cultural attaché to the Court of St James, were not far behind. He noted that Dame Edna herself bears a striking resemblance to a figure in a painting by the pioneering Dadaist Marcel Duchamp. How about that, possums?
We learned all about Humphries's intellectual hinterland as he probed (a very Dame Edna word, that) the febrile cultural life of Europe between the First World War and the rise of fascism. Humphries stumbled across all this stuff in the unlikely setting of a Melbourne music shop in the early 1950s, when names such as Korngold, Grosz, Schreker and Krenek were rather more obscure even than they are today. Most of us do know the catchy charm of "Mack the Knife", as popularised by Louis Armstrong in his 1959 hit, and maybe The Threepenny Opera (1928) whence it came, and there was much, much more where that came from.
The trouble was, and is, that Hitler and the Nazis effectively buried it, and exiled or murdered its creators, leaving it for dead obscurity. It was especially poignant for me to find that the first man to sing "Mack the Knife", Kurt Gerron, a brilliant actor and film director, wound up on one of the last transports to Auschwitz. Kurt Weill, who wrote the music for the opera, was also an Austrian Jew.
That so many of the musicians of the time were Jewish, and specifically Viennese Jews, was brought home even more violently when Humphries examined an official Nazi directory of banned composers and performers, an embarrassingly (for the authorities) substantial affair. It was with a remarkable lack of irony that the Nazis compiled this directory of outstanding mid-century talent, just as it was when they organised, in 1937, two landmark exhibitions of un-German art and music.
As Humphries commented: "The rising Nazi party described it as degenerate, rather accurately because some of it is degenerate. And, paradoxically, regenerate. It represented liberation, experiment, adventure – this was everything the Nazis loathed." Some fruity examples of lesbian art hanging on his wall made the point no less eloquently.
Wandering around old haunts in present-day Austria, itself perhaps never adequately confronting its past, Humphries gave a vivid account of what these artists meant to him, and their value to the world, and the scale of the crimes against humanity that were committed in the Holocaust. The music and the art, summed up for a modern audience in Cabaret (itself sparked by the paintings of Berlin night life), often had that air of impending disaster, doom and decay, and thus these artists gave the impression, though only with hindsight, of being clairvoyant as well as avant-garde. A moving film supported, it must be admitted, by Sky Arts and, thus, the ultimate dirty digger of a philistine Rupert Murdoch, the nearest person that real life has given us to Sir Les.
It's often the case that lots of shows that are basically variations of "kids say the funniest things" add a thin veneer of science to justify the schmaltzy contents. There's no need, though. The Secret Lives of 5 Year Olds was enthralling enough, and a light dusting of child developmental psychology from a few talking heads was all that was required. It's not the Open University, darling. The cameras, hidden and otherwise, caught the activities of a gang – and I mean gang – of lively five-year-olds, and it was fascinating to see how much of their adult personalities were "baked in" by such an age.
The most revealing scene came when the teacher told them to leave an ice-cream dispenser alone when he nipped out to do some chores. One group was effectively policed by a single extraordinarily conventional member, Yash, who screamed at them to leave the goodies alone. One of life's high court judges is that boy, and a career handing down harsh sentencing to offenders surely awaits him.
The other group had no such quasi-adult locum to give them a moral compass, so all hell broke loose. Within seconds the Mr Whippy machines had been raided, their contents consumed or chucked around the classroom in a food fight.
It was little Jack who was the most intriguing personality. He had actually behaved and not eaten any of the forbidden ice cream – but later bragged that he had. In the same way in another exercise he complained that he had been forced to put make-up on by the girls, when he plainly (hidden camera) was curious about it and applied the lipstick and eye shadow himself quite voluntarily, if inexpertly.
In both cases he displayed a pronounced desire to "protect" his – literally – swaggering hard-man image. I'd also like to see what happens to him in life, with such skills at his disposal. His personality is already quite apparent. He'd make a good Dadaist entertainer.
Join our new commenting forum
Join thought-provoking conversations, follow other Independent readers and see their replies