Wildlife Photographer of the Year: Intimate image of resting lions claims top prize
Michael 'Nick' Nichols was named Overall Wildlife Photographer of the Year 2014, though there were a number of other winners and finalists for various other categories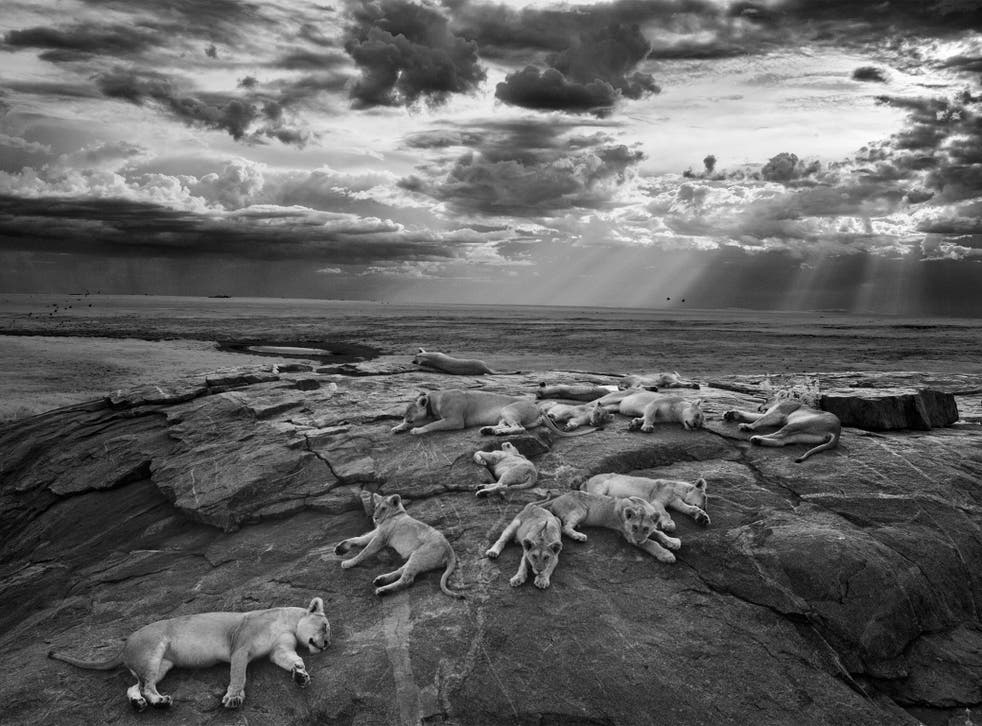 The honour of 'Wildlife Photographer of the Year' has been bestowed on a US man who followed a pride of female lions in Tanzania for six months.
Mr Michael 'Nick' Nichols, 62, was crowned the winner of the competition, which is spearheaded by the National History Museum and the BBC, at a ceremony in London tonight.
The star-studded event was also attended by the Duchess of Cambridge and Sir David Attenborough.
The photographer's black and white image, which shows big cats from the Vumbi pride resting on a rocky outcrop in the Serengeti National Park, was just one a spectacular set of finalists.
The female lions had apparently just driven off one of the two pride males before they settled down to sleep.
The shot, entitled The Last Great Picture, was taken using infrared, which Mr Nichols said "transforms the light and turns the moment into something primal, biblical almost".
Wildlife Photographer of the Year 2014

Show all 10
Mr Nichols became a staff photographer for National Geographic magazine in 1996 and became Editor-at-Large in January 2008. He currently lives in Sugar Hollow, Virginia, with his artist wife Reba Peck.
The Wildlife Photographer of the Year exhibition celebrates its 50 anniversary this year and showcases the "natural world's most astonishing and challenging sights", the Natural History Museum says.
Judges needed to whittle down as many as 42,000 entries from 96 countries to a final 100, which will now go on show at an exhibition at the museum running from 24 October 2014 – 30 August 2015.
The Duchess of Cambridge, who is a patron of the Natural History Museum, joined Sir David Attenborough on stage to present awards to the overall winners of the adult and under-18s competitions.
Join our new commenting forum
Join thought-provoking conversations, follow other Independent readers and see their replies