China flies record 103 warplanes near Taiwan as island condemns Beijing's 'harassment'
Recent new high of Chinese military planes near Taiwan come amid US delegation's visit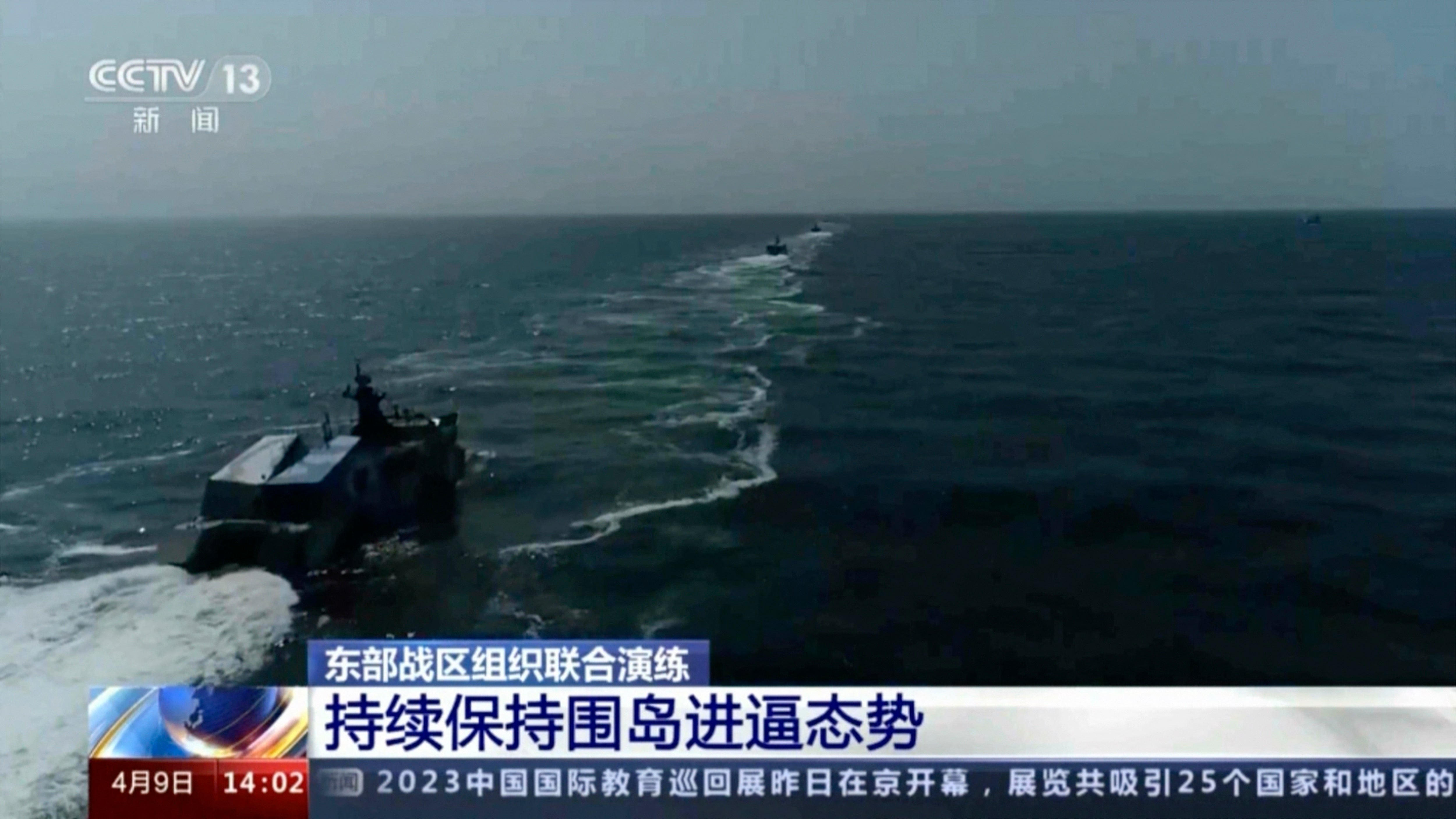 China sent a record number of warplanes around Taiwan in a 24-hour period that the island condemned as "military harassment".
China considers Taiwan, a self-governing island that holds close ties to the West, to be a part of its own territory and frequently sends its planes and ships around the Taiwan Strait. The self-governed island considers such moves to be a threat and are perceived to be pressure tactics by China.
The Taiwanese defence ministry said it detected 103 People's Liberation Army warplanes and nine Chinese naval ships in the waters from 6am Sunday morning to 6am Monday morning in a recent new high.
It said 40 of the Chinese planes, including 30 fighter jets, crossed the symbolic median line between mainland China and the island. The median line has served as an unofficial barrier between the two sides after being drawn by the US in 1954.
Such sorties crossed the median line for the second time in less than a week, with the island's defence ministry now issuing a warning.
The defence ministry condemned the "military harassment" of the island nation and warned could escalate in the current tense atmosphere.
"We urge the Beijing authorities to bear responsibility and immediately stop such kind of destructive military activities," it said in a statement.
"The continuous military harassment by the Communist military can easily lead to a sharp increase in tensions and worsen regional security."
Chinese foreign ministry spokesperson Mao Ning, when asked about the reported military activity, claimed there to be no such thing as a "median line" and reiterated that Taiwan was part of Chinese territory.
China does not give reasons for conducting the military drills around the island and has threatened to control the island by force someday. It has also sought to assert its claims and pressured Taipei against strengthening diplomatic and trade alliances.
China's large-scale frequent drills around the island of 23 million people are seen as pressure tactics on Taipei to deter it from strengthening diplomatic and trade alliances with the outside world.
Tensions have grown between the two amid Taipei's close ties and support from the US, which is the island's main supplier of arms and opposes any attempt to change Taiwan's status by force.
The biggest incursion has coincided with a US delegation's visit to the island nation. Arizona governor Katie Hobbs is visiting Taiwan to hold talks with president Tsai Ing-wen and top economic and trade officials.
The trip follows the Taiwan Semiconductor Manufacturing company's plans to build a massive $40bn factory in Arizona. However, back in July, the chip manufacturer said the production timeline for its planned facility would be delayed from late 2024 to 2025.
Last week, China released a "new path towards integrated development" with Taiwan, a plan that included proposals to make it easier for Taiwanese people to live, work and study in mainland China.
It said the coastal province of Fujian would become a "demonstration zone" for the integrated development of Taiwanese people, a move seen as an attempt to attract Taiwanese individuals and businesses.
Join our commenting forum
Join thought-provoking conversations, follow other Independent readers and see their replies