The Independent's journalism is supported by our readers. When you purchase through links on our site, we may earn commission.
How to reach potential new customers? Facebook, says Bloom & Wild CEO
Entrepreneur Aron Gelbard credits the social network's tools as 'second to none'
Thursday 08 November 2018 13:22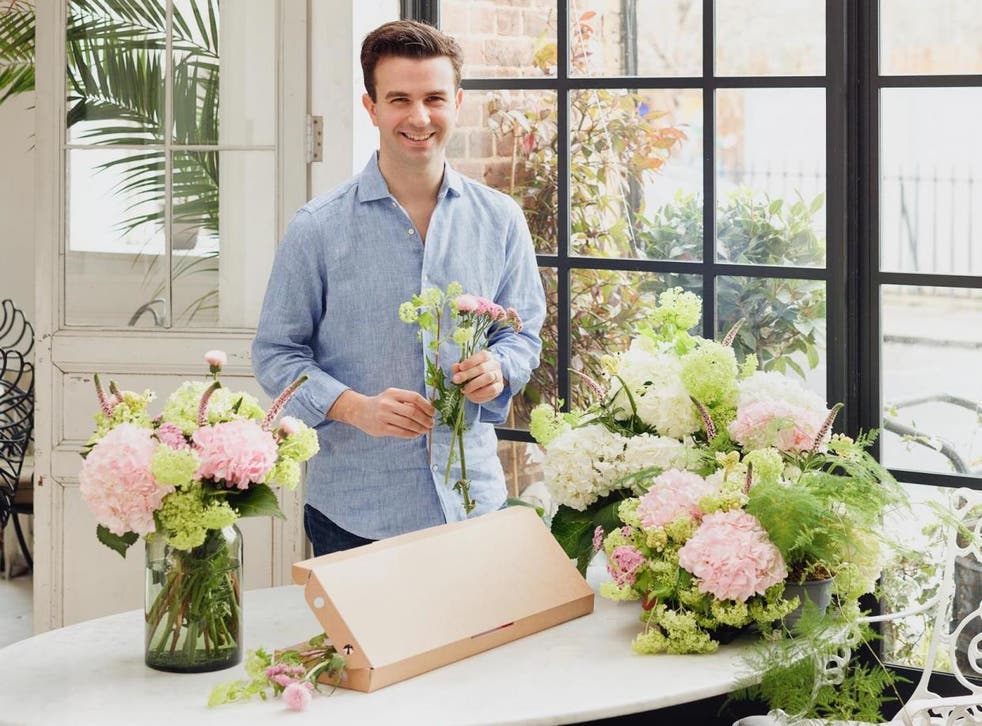 Aron Gelbard, the chief executive officer of Bloom & Wild, has an ambitious long term​ plan for his rapidly growing business: to be the world's leading and most-loved flower gifting​ company.
The former management consultant co-founded the business five years ago after becoming disillusioned with the experience of ordering flowers online, but was inspired by snack boxes that were delivered by post.
"It made me wonder if we could also send flowers through the letterbox," Gelbard​ recalls. "I ended up measuring hundreds of letterboxes across London and researching what types of flowers were best suited to this form of transit."
The innovative business, which now boasts 65 employees, has enjoyed remarkable success and attracted millions of pounds in business angel investment. This backing has enabled the team to embark on further expansion.
"We have delivered more than 50 million flowers in our lifetime," says Gelbard. "Tens of thousands are delivered every month in the UK, Germany, France and Ireland, while we're also exploring other European markets."
One of the biggest challenges for the business has been technology.
"We originally budgeted £3,000 from our savings to build the website and naively thought it would be a simple task," Gelbard explains. "We have since spent millions of pounds and although it's now really good, we want to improve it still further."
Helping build brand awareness
Facebook has played an important role in the success of Gelbard's company — particularly when it came to building brand awareness. Its Lookalike Audiences feature, for example, has enabled Bloom & Wild to identify potential customers in new markets.
"Facebook has been the perfect way to reach potential new customers — even before they've known about us," he adds. "Its tools are second to none and the platform is always adding new features that we are keen to try."
As far as future plans are concerned, Gelbard aims to build upon the success of other products in Bloom & Wild's range, such as the mini Christmas trees. "We are looking to explore other types of letterbox gifts and to make letterbox flowers ever more aspirational," he adds.
Gelbard also encourages would-be entrepreneurs to take the plunge and admits that he wishes he'd gone down this route earlier in life.
But he warns them not to underestimate how hard they'll have to work, and the commitment needed to be successful. "It's certainly not an easy ride," he says, "as you have to make sure you make payroll each month and that you're not letting down your customers.
"However, it's nice to be your own boss and super rewarding."
Facebook Community Boost
Facebook Community Boost is coming to London on a mission to enhance your digital skills, expand your network and grow your business with a two-day event on 13 and 14 November. To find out more, visit facebook.com/communityboostlondon
Register for free to continue reading
Registration is a free and easy way to support our truly independent journalism
By registering, you will also enjoy limited access to Premium articles, exclusive newsletters, commenting, and virtual events with our leading journalists
Already have an account? sign in