Tiny minorities take most flights in countries with highest air travel emissions, report says
In the UK, about 70 per cent of flights are taken by just 15 per cent of the population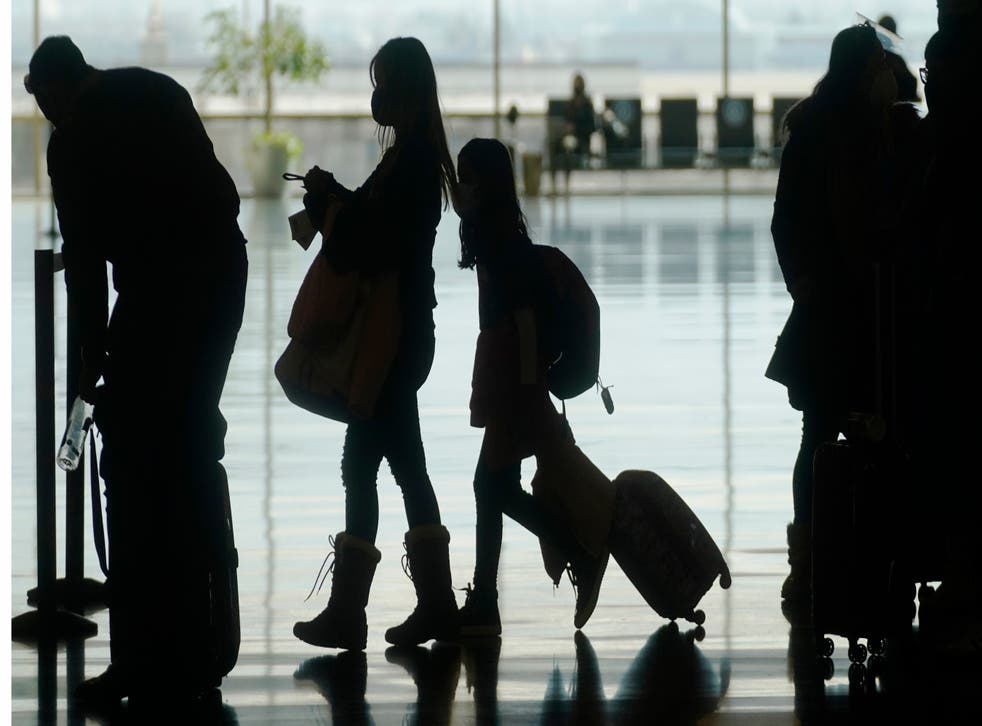 Leer en Español
A small minority take the lion's share of flights across countries with the highest aviation emissions, according to a new report.
In the UK, almost 70 per cent of flights are taken by just 15 per cent of the population, the climate charity Possible said. In the US, just 12 per cent of the population take two-thirds of all flights.
The report collates data on flying habits in the 26 countries with the highest air travel emissions. It only considers data from before the start of the Covid-19 pandemic.
In almost every country studied, less than half of the population flies every year. Instead, most trips are taken by a small minority of "frequent fliers".
The data shows that just 2 per cent of the population take about half of the total flights in France; 8 per cent of the population take 42 per cent of flights in the Netherlands; and 22 per cent of the population take 73 per cent of flights in Canada.
Read more:
In Asia, a similar pattern emerges, the report noted. It said that just 1 per cent of households took 45 per cent of flights in India; 5 per cent of households took 40 per cent of flights in China; and 3 per cent of households took 56 per cent of total flights.
The findings add weight to the idea of bringing in a "frequent flier levy" to help tackle emissions from air travel, Leo Murray, climate campaigner and director of innovation at Possible, told The Independent.
"We require very substantial behaviour change to bring emissions into line with commitments on climate change," he said.
"When you consider that 15 per cent of people in the UK take 70 per cent of all flights, it seems obvious that we should be targeting policies for managing air travel at this group, which is responsible for nearly all of the environmental damage."
Before the pandemic, aviation accounted for about 3 per cent of global CO2 emissions – and some 7 per cent of the UK's emissions.
Flying is a particularly "carbon intensive" form of transport for two main reasons. First, the burning of jet fuel causes the release of greenhouse gas emissions, particularly CO2. Second, aircraft also produce other climate-warming substances, such as water vapour, soot and nitrogen oxides.
In 2019, Lord Deben, a Conservative peer and chair of the UK's Climate Change Committee, wrote a letter to the government saying that a frequent flier levy would be an effective means of reducing air travel demand.
A tax on frequent fliers was also backed by last year's UK climate assembly, a first-of-its-kind project that asked the public its opinion on how the country should reach net-zero emissions by 2050.
However, the government recently indicated that it was not considering a frequent flier levy, and instead showed enthusiasm for a tax cut for domestic air travel.
Prof Piers Forster, director of the Priestley International Centre for Climate at the University of Leeds, who was not involved in the report, said economic recovery plans from the Covid-19 pandemic offered an opportunity to tackle aviation's impact on the climate.
"There are huge opportunities to not go back to how things were and imagine a future where we fly less," he told The Independent.
"But the pandemic has also taught us that Zoom is no universal substitute, especially to seeing family. Therefore, we also need to use this time as an opportunity to develop low-carbon technologies for the industry and support it during a time of change. But change it must."
Join our new commenting forum
Join thought-provoking conversations, follow other Independent readers and see their replies