Quebec village residents celebrate victory over oil and gas giant in legal battle against drilling
Tiny settlement with population of 157 claims victory in David-and-Goliath battle after being sued for £840,000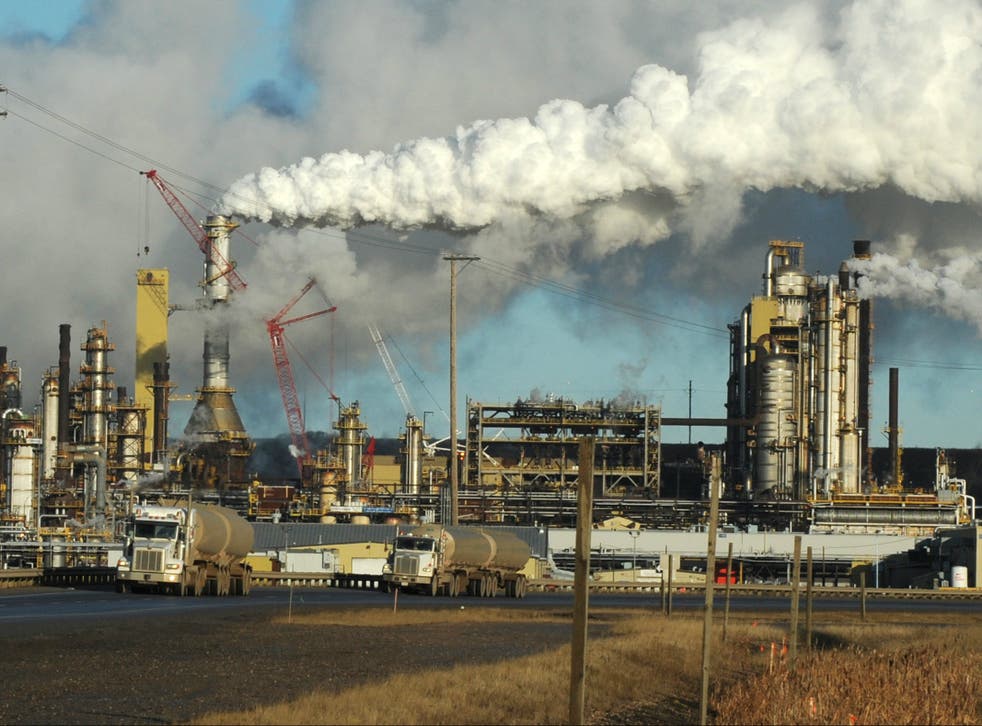 Residents of a Quebec village have defeated an oil-and-gas giant in a fight to protect their water, in a David-and-Goliath-style battle.
After a four-year legal wrangle over a $1m lawsuit, a judge has finally ruled in favour of the town of Ristigouche-Sud-Est and its population of just 157.
Half of the residents' legal fees could be reimbursed by the Montreal-based exploration giant.
Mayor François Boulay said: "I can't hide this is a sweet moment."
The wrangle began in 2011 when the province of Quebec granted Gastem drilling permits to search for oil and gas in the eastern region, and construction began on a drilling platform in the township.
But Ristigouche Sud-Est residents worried the drilling would affect their water supplies, and the town council passed a bylaw in 2013 that set out a 2km (1.2-mile) no-drill zone around its water supply.
Gastem issued a lawsuit in August 2013 that claimed the bylaw was illegal. The company's initial C$1.5m (£840,000) claim for damages was later reduced to C$984,676 – still more than three times the town's annual budget.
In Quebec's Superior Court, Justice Nicole Tremblay ruled the company should have tried to have the bylaw annulled before seeking any compensation.
In her 16-page ruling, she said contrary to what Gastem argued, the council was not pressured into passing this bylaw by environmentalists or forceful residents.
"The town councillors did not act on a whim," she wrote.
The judge said a municipality had the right to protect its territory based on the precautionary principle, and the town was in its rights to apply its own bylaw.
World news in pictures

Show all 50
She ordered Gastem to reimburse half of the legal fees residents had incurred, and an additional $10,000 to cover the fees for the public relations company the town hired.
Mr Boulay said: "Today, we raise our glass of potable water to the health of Quebec's water and to all of those who supported us."
Register for free to continue reading
Registration is a free and easy way to support our truly independent journalism
By registering, you will also enjoy limited access to Premium articles, exclusive newsletters, commenting, and virtual events with our leading journalists
Already have an account? sign in
Register for free to continue reading
Registration is a free and easy way to support our truly independent journalism
By registering, you will also enjoy limited access to Premium articles, exclusive newsletters, commenting, and virtual events with our leading journalists
Already have an account? sign in
Join our new commenting forum
Join thought-provoking conversations, follow other Independent readers and see their replies