What is The Mountain of Butterflies? Four things you didn't know about the phenomenon behind today's Google Doodle
Approximately one billion butterflies make the 56,000 hectare reserve in southern Mexico their home every winter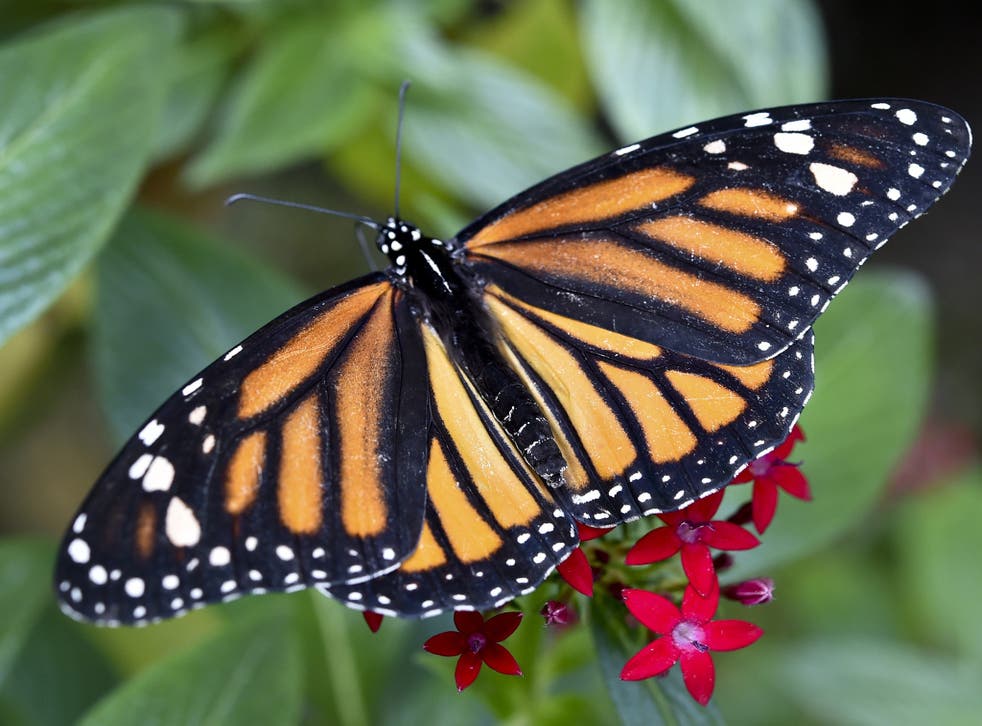 It has been 41 years since the discovery by Western researchers of a huge hibernation ground for the Monarch butterfly in Mexico dubbed "the Mountain of Butterflies".
It officially became the Monarch Butterfly Biosphere Reserve in 1980 and was designed a World Heritage site in 2008 but here are some of the things you may not know about this natural wonder:
Butterflies only inhabit a tiny fraction of the 56,000 hectare reserve
Monarch butterflies - known by their distinctive orange and black wings - are found all over North America but they travel south through Texas into Mexico and follow the Sierra Madre Oriental Mountains to the reserve on the border of Michoacán state and the State of Mexico.
They live there between October and March but only occupy around 4.7 hectares of the reserve.
The best Google Doodles

Show all 50
Monarchs cluster together on trees
The butterflies are thought to cluster together to conserve heat during the winter months when the temperature can drop to 22C.
They appear to turn the branches orange which appear to sag under the weight.
Approximately a billion butterflies are believed to migrate there every year and there is between six and sixty million butterflies living in each hectare.
Locals describe the sound of millions of butterflies taking flight to go home at once in March as like "light rain".
Although it was officially 'discovered' in 1975, locals have know about it for years
The butterflies were known about even before the Conquistadors arrived from 16th century Spain.
In the language of the native Purépecha people - who came from the region - their name for the Monarch butterfly means "harvest butterfly" because they noticed it always arrived at the time of the corn harvest.
The butterfly has also been associated with the Dia de Los Muertos (Day of the dead) festival at the end of October which coincides with their arrival.
According to traditional beliefs the butterflies are supposed to be the souls of people's ancestors who are returning for their annual visit.
The butterflies habitat in under threat
Although it was designated a wildlife reserve in 1980, their habitat is still vulnerable to illegal logging, deforestation and the destruction caused by tourists.
Only two of the eight butterfly colonies are open to the public but tourists regularly leave rubbish behind.
Illegal use of the land by farmers who want to turn it over to agriculture is also a major problem.
Although the butterflies themselves are not in danger of extinction, their migration to this site in Mexico could become a thing of the past if trends continue.
Join our new commenting forum
Join thought-provoking conversations, follow other Independent readers and see their replies