Why on earth would right-wing people with connections to the fossil fuel industry lie about 'frozen wind turbines' in Texas?
Disinformation has been circulating about the cold snap in Texas, fed by Republicans and publication 'experts' with convenient connections to gas and oil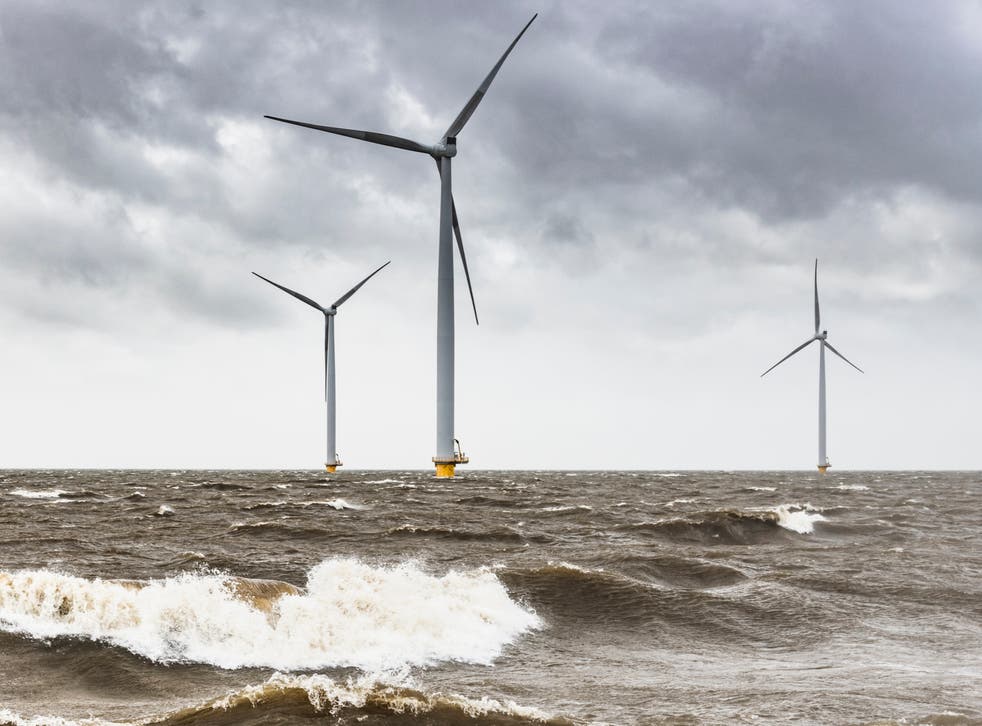 The fossil fuel industry's disinformation machine turned on before the lights even went out.
As a massive winter storm rolled towards Texas, it was accompanied by a barrage of lies about how renewable energy — and "frozen wind turbines" in particular — was to blame for potential blackouts.
It began over the weekend, as posts about the blackouts began to pick up momentum on right-wing social media. One image that went viral showed a helicopter supposedly de-icing a wind turbine in Texas. A tweet with the photo from a fossil fuel publicist — because, really, who else? — has now been liked nearly 88,000 times.  
As more and more right-wing accounts began to share the image, it soon jumped over into the political arena. Texas Republican Senator John Cornyn retweeted the picture on Monday. By Tuesday, Montana Republican Senator Steve Daines and conspiracy-minded Congresswoman Lauren Boebert were out with their own posts promoting the story. What do these politicians have in common? Boebert and Daines have both received extensive fossil fuel contributions, while Cornyn was the top recipient of oil and gas money in Congress over the last two years. 
In reality, the "frozen wind turbine" was a complete fabrication. The photo wasn't actually taken in Texas, but in the Uljabuouda mountains in Arjeplog, Sweden in 2013. As Brian Kahn explained in a piece for Earther, the picture has for years been a favorite meme for far-right climate deniers to spread anytime there's a cold snap. (None of the politicians who shared the image have yet to issue a correction).
By Monday, the "renewables caused the blackout" story was already gaining steam in right-wing media outlets. In nearly all those cases, the "experts" being cited by these outlets could be traced back to the fossil fuel industry.
By Tuesday, the disinformation had made another jump, this time to the editorial page of the Wall Street Journal. In a piece called "The Deep Green Freeze," the editorial board wrote that "Power shortages show the folly of eliminating natural gas — and coal." It concluded with the ominous warning, "The Biden administration's plan to banish fossil fuels is a greater existential threat to Americans than climate change." 
That's, of course, absurd, and our politicians and news outlets shouldn't be parroting Big Oil's talking points. What Texas is currently experiencing is the combined threat of the climate crisis and our over-reliance on fossil fuels. Moving towards a smart-grid powered with renewable energy won't just cut our emissions, it will make our energy system more resilient and better able to handle the ongoing impacts of the climate crisis.
The current crisis in Texas, and the way the fossil fuel industry and its backers have swooped in to take advantage of the situation in order to spread climate denial and anti-renewable energy talking points, is a perfect case study in how a disinformation machine operates.
Let's be clear about what's really going on in the Lone Star state right now. These temperatures are notthat unusual in the grand scheme of weather changes over decades. It may even be that the freezing temperatures are actually connected to global warming, with climate change leading to changes in the Arctic jet stream that allow freezing weather to escape the polar regions and break down south. 
It's also important to note that this severe cold snap across Texas has frozen instruments at natural gas, coal, and nuclear facilities.
Along with the limited supplies of gas on hand, the situation has caused a lack of power supply, leading to some 30 to 35 gigawatts of total power outages across the state — almost all from non-functioning gas power plants. Sure, some wind turbines and solar facilities have also been affected, but all through Monday while gas plants were freezing, wind turbines and solar panels actually exceeded expected power delivery.
In short, the failure of fossil fuels is what's causing the blackout.
It's not enough to just to push back on the fossil fuel industry's propaganda on a case-by-case basis (there are very few effective ways to combat a lie once it's spread across the internet). We need to actually dismantle the industry's disinformation machine — or at the very least, throw a few wrenches in the gears.
As the Texas example is showing us, we can't wait to "fact-check" climate disinformation once it's already spread. We need to be out in front, putting the truth on offense. Reality is on our side: from now on, let's make the fossil fuel industry respond to us, not the other way around.
Jamie Henn is the director of Fossil Free Media and lives in Salt Lake City, UT. Duncan Meisel is the campaign director for Clean Creatives and lives in Austin, TX. Their joint Clean Creatives campaign aims to hold to account the PR and ad agencies that work with the fossil fuel industry
Register for free to continue reading
Registration is a free and easy way to support our truly independent journalism
By registering, you will also enjoy limited access to Premium articles, exclusive newsletters, commenting, and virtual events with our leading journalists
Already have an account? sign in
Register for free to continue reading
Registration is a free and easy way to support our truly independent journalism
By registering, you will also enjoy limited access to Premium articles, exclusive newsletters, commenting, and virtual events with our leading journalists
Already have an account? sign in
Join our new commenting forum
Join thought-provoking conversations, follow other Independent readers and see their replies