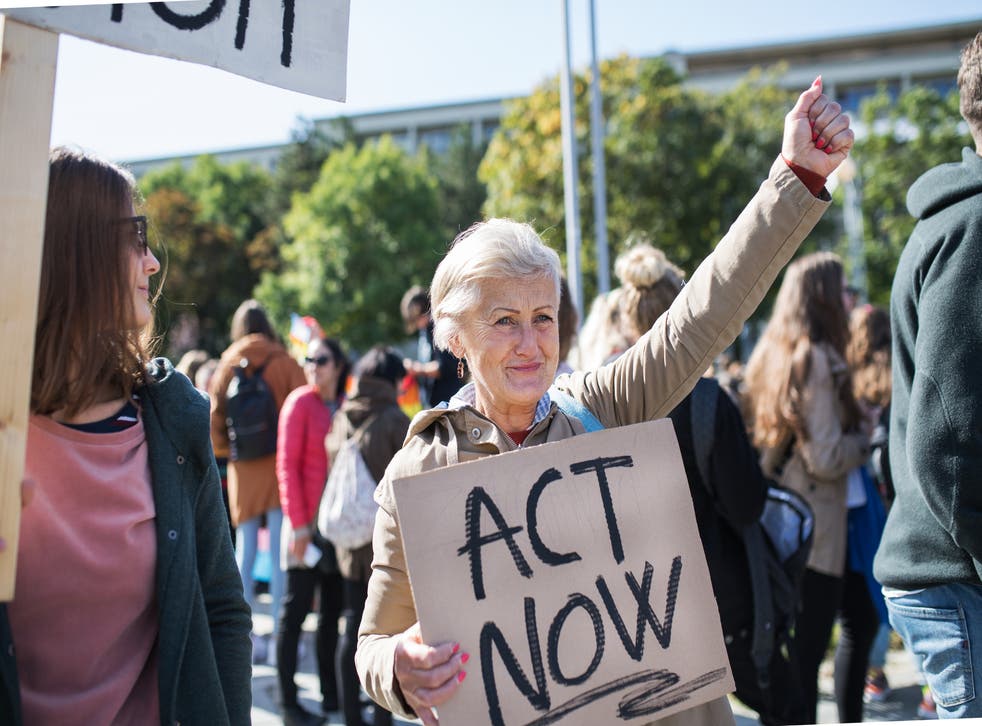 Over-50s want more action on climate change, study finds
'The vast majority of midlifers we surveyed are already making changes to their own habits,' says survey commissioner
The majority of people aged 50 and over want the government to do more to tackle the climate crisis, a new study has found.
According to a survey of 500 people in this demographic in the UK, four our of five people want more action.
Many of those surveyed, by Rest Less, an online community for the over-50s, also said that they want more to be done to tackle the climate crisis in spite of the fact that it might make certain products and services more expensive or more inaccessible.
A large majority of people also said they had already started changing their habits to make their lives more sustainable.
For example, more than two out of three of those who participated said they had bought fewer clothes in recent years to reduce the amount of waste while half said they had also decreased the amount of energy they're using at home.
Half of those surveyed also said they are using their car less often, while the same number said they eat less meat and dairy.
Additionally, one in five said they only purchase food when it's in season as a means of reducing the carbon footprint of their diets.
Stuart Lewis, founder of Rest Less, commented: "Our research shows that midlifers feel a huge sense of responsibility for the health of the planet and their role in reducing climate change.
"Nearly two thirds of those polled said they wanted the government to move faster on climate change initiatives, even if it meant paying more for certain products or services or having more difficulty obtaining them.
"The vast majority of midlifers we surveyed are already making changes to their own habits, from recycling more to consuming less, changing their travel habits with some even giving up their car altogether."
Register for free to continue reading
Registration is a free and easy way to support our truly independent journalism
By registering, you will also enjoy limited access to Premium articles, exclusive newsletters, commenting, and virtual events with our leading journalists
Already have an account? sign in
Register for free to continue reading
Registration is a free and easy way to support our truly independent journalism
By registering, you will also enjoy limited access to Premium articles, exclusive newsletters, commenting, and virtual events with our leading journalists
Already have an account? sign in
Join our new commenting forum
Join thought-provoking conversations, follow other Independent readers and see their replies