Australia Day 2016: 9 best books on Australia
To mark the National Day, here are the books to give you a deep understanding of the Land Down Under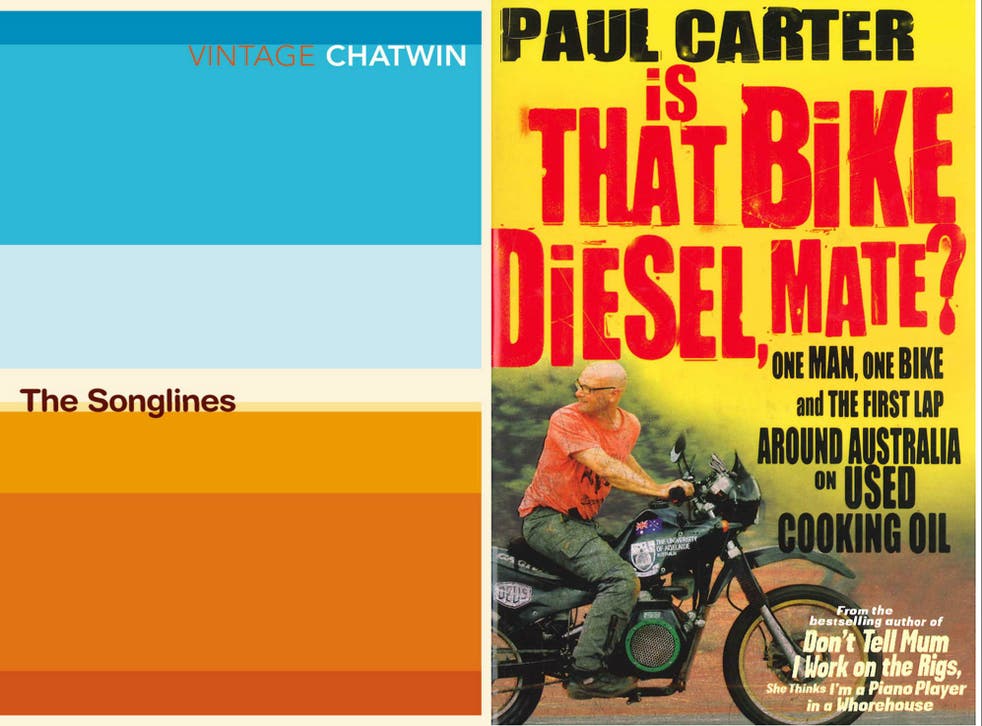 Despite being made up of 70 per cent desert, Australia has a lot more to offer than just swathes of red, arid land. And with Australia Day on January 26, what better time to round-up some of the works to immerse yourself in the region's culture, history and natural environment.
Many of these books were written by award-winning authors and comprise a wide variety of fictional and non-fictional tales, both from a local and tourist perspective. The continent's multicultural history flows throughout these books, so pick one up and come along on an adventure to the land down under.
1. Tracks by Robyn Davidson: £8.99, Stanfords
This memoir documents Davidson's nine-month trek across the Australian outback in 1977, armed only with a detailed map, a compass (there's no sign of GPS here), four camels and a dog. You get a real taste of her relationship with her animal companions, her determination and her struggles along the way, while a small collection of images, taken by National Geographic photographer Rick Smolan who accompanied her for a short time, further illustrate this. Her journey was turned into a film in 2013.
2. Rabbit-Proof Fence by Doris Pilkington: from £7.25, Amazon
This book tells the true story of three mixed-race aboriginal sisters: Molly, the mother of author Pilkington, and her two cousins. In 1931, they were part of the so-called Stolen Generation, taken from their parents as attempts were made to integrate aboriginal children into white families. From the early 1900s to the 1970s an estimated 100,000 Aboriginal children were sent from their 'disadvantaged' families to 'better educated, more loving' white families. This is the tale of the sisters' two-month, 1200-mile journey from government institution Moore River Mission to home. It gives you a real insight into the plight of Australia's original landowners.
3. Down Under: Travels in a Sunburned Country (paperback) by Bill Bryson: £8.99, Waterstones
Last year Bryson released his first travel book in fifteen years, The Road to Little Dribbling: More Notes from a Small Island. But in the late nineties he conquered the burning outback of Australia with a photographer in tow. He travelled by all forms of transport through little-known towns once visited by explorers and the Aborigines. Go along for the ride while Bryson explores everywhere from Melbourne – supposedly the world's most liveable city – to the Great Barrier Reef, the red dirt of the outback and more. His journey is illuminated by the facts Bryson sprinkles throughout the book.
4. Australians – Origins to Eureka by Thomas Keneally: £16.99, Waterstones
Australian author Thomas Keneally is best known for his Booker Prize-winning Holocaust work Schindler's Ark, upon which the Schindler's List film was based on. This hefty paperback, which surpasses the 600-page mark, is the first instalment of a three-part series which looks at the history of Australia through the eyes of all its people, from the European colonisers to the Aborigines. For an all-encompassing view of Australia and how it became what it is today, this should be a go-to book.
5. The Songlines by Bruce Chatwin: £8.99, Waterstones
It is perhaps easiest to categorise this book as a travelogue, but in fact it so much more. It sees Chatwin trace the songlines, the invisible, indigenous pathways across Australia that are mapped out by traditional Aboriginal art. In doing so, the author offers his thoughts on the existence of man, and why for some this is nomadic, and for others sedentary. He is guided by the Russian-Australian Arkady, a former teacher, who he finds mapping the sacred sites of Aborigines as a bushwalker. The Songlines was a bestseller as soon as it hit the shelves in 1986.
6. Australia: A Biography of a Nation by Philip Knightley and R.M. Crawford: £9.99, Waterstones
This book is only 350 pages long, but will leave you with a deeper understanding of Australia and its origins than some others that are double its length. It delves into the history of Australia at war, its white and black populations, its politics and the start of life as a federation. Hugely informative.
7. Is That Bike Diesel, Mate? One Man, One Bike and the First Lap Around Australia on Used Cooking Oil by Paul Carter: £9.99, Waterstones
Follow the life of family man and writer Paul Carter as he embarks upon a ride around Australia – on a motorbike powered by used chip fat. Written in a colloquial style, the unmistakably Australian humour and laid back attitude is evident within, while the black and white photographs of the trip are a nice addition. There's large print too, so it's an easy read.
8. Mutant Message from Down Under by Marlo Morgan: £9.99, Waterstones
Controversy surrounds this best-selling book. Written in first person, this account of a one American woman's time with a group of Aborigines was originally said to be based on a true events – a claim which was later discredited, and renounced by the author. That said, it now stands as a widely acclaimed work of fiction in its own right. It recounts a desert journey with the Real People, a nomadic tribe of Aborigines, their deep, spiritual bond with nature and the lessons that can be learnt from it.
9. Possum Magic by Mem Fox: from £4.65, Amazon
One for the kids, Possum Magic tells the tale of the magical Grandma Poss. She turns Hush, another possum, invisible – but can't quite remember how to reverse the spell. Follow their adventure around Australia to find the magic food that will make Hush visible again. The children will adore the cuteness of the hand-drawn illustrations of Australia's native animals.
Verdict
In Tracks, Davidson managed to conquer lands that many European explorers failed to overcome. You get a sense of the loneliness of the desert and her trek but her determination and triumph are evident throughout.
IndyBest product reviews are unbiased, independent advice you can trust. On some occasions, we earn revenue if you click the links and buy the products, but we never allow this to bias our coverage. The reviews are compiled through a mix of expert opinion and real-world testing.