The Independent's journalism is supported by our readers. When you purchase through links on our site, we may earn commission.
7 best gifts for music lovers
Treat the fan in your life to a memorable present this year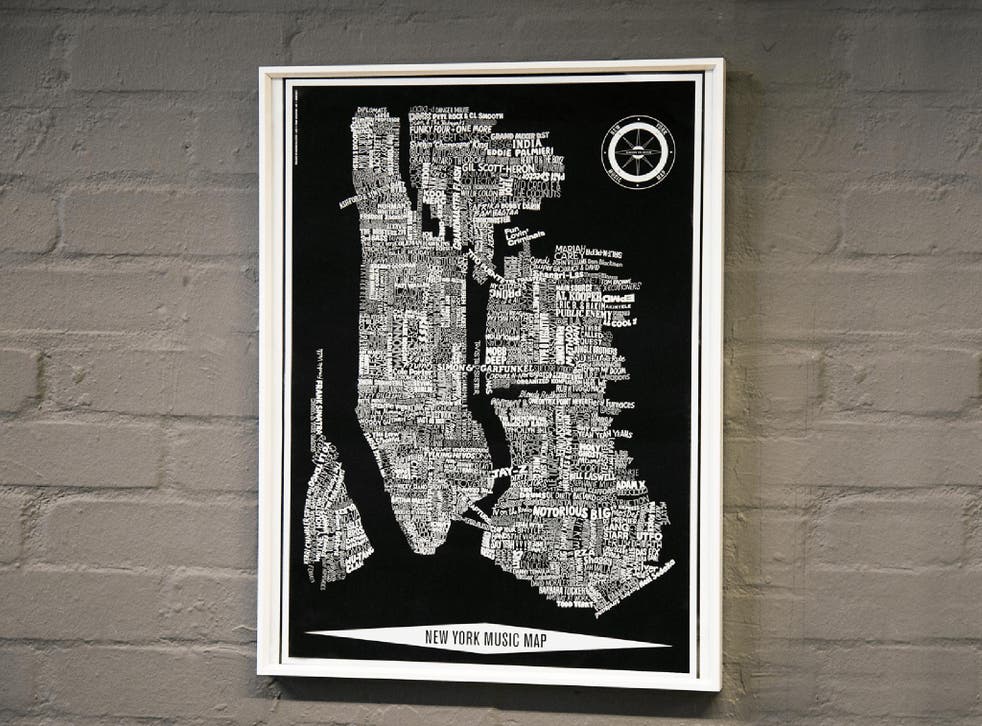 Worried about choosing something unique for the music fan in your life? Concerned that they already have the vinyl copy of Kendrick Lamar's Damn.?
Below are some suggestions of unique, interesting and thoughtful gifts for your favourite music obsessive: whether it's a cool Bluetooth speaker, a must-read book about a vital time in music history, or a stunning bracelet recycled from the guitar strings of their favourite rock star.
The Guitarwrist Strings Bracelet: from £60, The Guitarwrist
Forget Tiffany's, any self-respecting music fan should be wearing one of these in 2018. Made from guitar strings and other materials from the instruments of artists including Creeper, KT Tunstall, Nothing But Thieves, Pendulum, Stereophonics and The Darkness, 90 per cent of profits go to the charity of the musician's choice. "We started the initiative as we found that most strings went into landfill, so we wanted to upcycle and do our bit to make a greener planet," founder Ian Rendall explains. "We then worked out that we could make the business work even if we donated a large amount of the profits to the charity of the artist's choice which massively appealed to the artists, and finally the fan gets a truly unique item of jewellery that has both an emotional and physical connection with an artist they admire. A win, win, win initiative we think". There are lots of designs to choose from, including necklaces, rings and bracelets, like this one featuring druzy stone.
The Guitarwrist shop is at 2 Newburgh Street, Carnaby, London W1F 7RD until 31 January
New York Music Map (second edition): from £85, New York Music Map
Living in New York in the Nineties, creative director Frank Broughton has been inspired to write about many of the city's scenes, but it was New York's music that was the making of him. The New York Music Map was a joint project with Broughton and his friends at Kingdom Collective, compiled and then illustrated by Adam Hayes. An updated version pinpoints, with incredible love and care, every New York reference in songs while a corresponding website links users to the tracks so they can listen themselves. It comes in A1 and A2 sizes, just make sure you factor-in the postage (currently £9.84 within the UK).
Fender Newport Bluetooth Speaker: £190, Amazon
Some of Fender's latest speakers are designed to look like its classic '68 Custom amp, with retro grills, knobs for volume, table and bass, and a very satisfying "on-off switch". The Newport is lightweight enough to move around the house and catches the eye instantly with its appealing, authentic look. You can adjust the bass and treble to suit your personal preference, with great textures on the drums and bass guitar, and a huge range of volume: this thing goes loud.
Meet Me in the Bathroom: Rebirth and Rock and Roll in New York City: £20, Faber and Faber
One of the most talked-about rock memoirs of year, writer Lizzy Goodman recalls one of music's most lively and important scenes of the 21st century. In this oral history, the author beautiful captures the briefest of moments before everything changed, as she arrived in New York from Mexico in 1999. 161 interviewees detail the tensions between artists, and focus with particular detail on the Strokes, who were, as one of Goodman's contributors states, "the last imprint of that particular brand of rock cool… the last real rock stars."
Rouben's Rum: £40, Rag 'n' Bone Man Music
You might know him as one of the best-selling artists of the year, but Rory Graham, aka Rag'n'Bone Man, also used to be a member of Brighton hip hop collective Rum Committee. To celebrate his remarkable year, Rory's team has created a limited edition run of a special celebratory "Rouben's Rum": a blend of aged Caribbean rum and the only Scottish golden rum personally selected by Rory for his family and friends. Only a small batch of a few hundred bottles has been produced, with each bottle numbered. Get yours while there's still some left.
Flare Audio Isolate Pro Titanium Earplugs: from £49.99, Gear4Music
Here's one for the style-conscious gig-goer in your life. Flare is apparently the only brand in the world to use metal as the plug body – this model is made from light-weight solid titanium – its design uses the bone conduction of your head to block direct noise and subsonic dirge. Earbuds are tipped with a soft foam for comfort and extra protection. The Pro Titanium range comes in either "Titanium" or "Mirror Finish" – if you want a greater selection of colours, you can try the cheaper Aluminium range.
Art Record Covers: £49.99, Taschen
This book was borne out of author Francesco Spampinato's interest in the relationship between art and pop culture; his dual approach to music and sound "from the perspective of both a contemporary art and visual culture historian, and as an enthusiast, listener and music collector". The artwork itself, spanning 500 different covers in a 448-page tome, is richly coloured, diverse and lovingly arranged so the reader can enjoy either flitting from page to page to find their favourites, or to allow for a closer analysis on the history of each work and its respective artist, showing how pop art, post-modernism and contemporary art have informed the spread of images over the years.
The Verdict: Gifts for music lovers
For something really distinctive, the Guitarwrist offers a great range of beautiful, environmentally-friendly rings, necklaces, bracelets and pendants crafted from the instruments of an impressive range of artists. For the audio geek, the Fender Newport speaker is a great addition to any home and the sound really is fantastic.
IndyBest product reviews are unbiased, independent advice you can trust. On some occasions, we earn revenue if you click the links and buy the products, but we never allow this to bias our coverage. The reviews are compiled through a mix of expert opinion and real-world testing.