The Independent's journalism is supported by our readers. When you purchase through links on our site, we may earn commission.
12 best kids' Easter eggs that you'll want to keep for yourself
From scrumptious spaceships to dairy-free treats, these are a dream come true for little chocoholics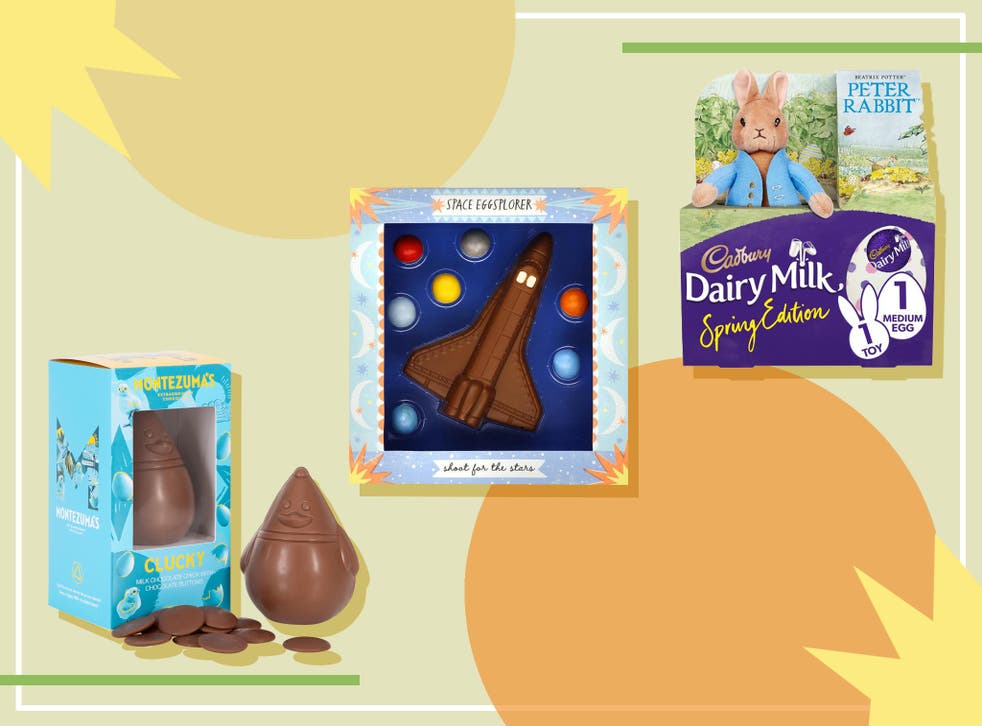 Fluffy lambs are dancing in the fields, hot cross buns are in the toaster, and the Easter bunny is working overtime. This spring celebration revolves around rebirth and renewal – but for many children, nothing says Easter like the humble egg.
Rewind to 1875, and it was Cadbury who first created the modern chocolate Easter egg. Now, a staggering 80 million eggs are sold each year in the UK alone.
While there may not be an age limit on Easter egg consumption – and adults shouldn't be denied the pleasure – a child to an Easter egg is like a moth to a flame. Therefore, parents or grandparents naturally want to put the right eggs in their baskets for their little ones.
Easter came early this year, with four mini chocoholics primed for testing (aged from three to 14-years-old). At the top of our check list, is how the egg in question – and any chocolate fodder which came with it – tasted.
We were looking for depth of flavour which saw us craving more, but we also rated how fun the eggs were – from creative shapes to tasty textures and tantalising extras.  We wanted to see clever designs, which not only pleased our tastebuds but also considered how consciously the chocolate had been created.
Read more: