The Independent's journalism is supported by our readers. When you purchase through links on our site, we may earn commission.
9 best women's earmuffs
Stay cosy in style with these winter warmers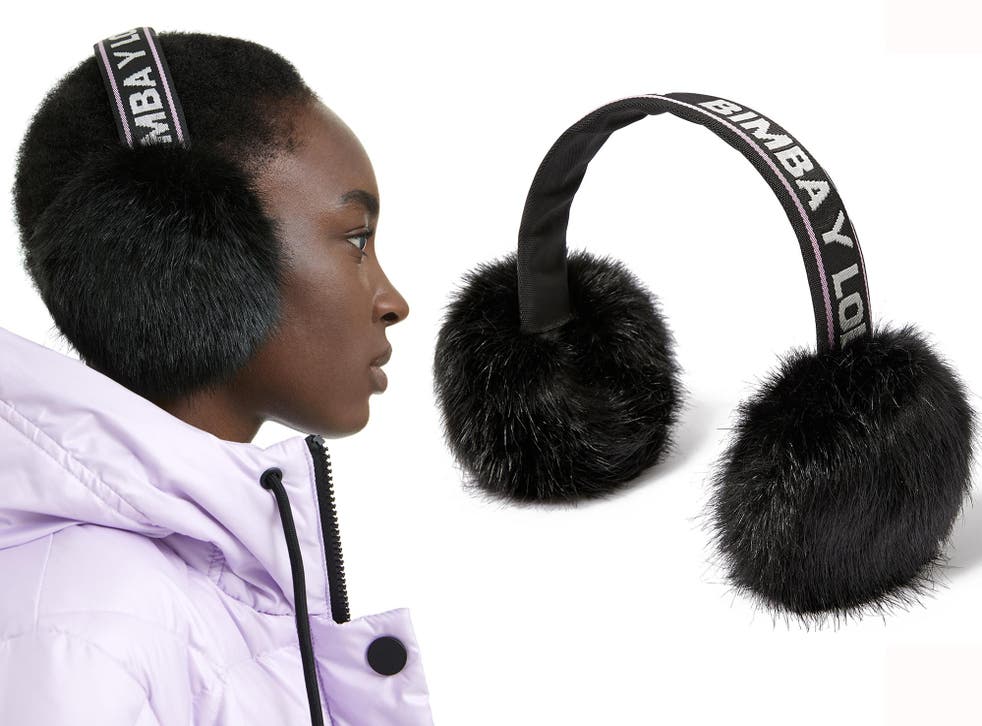 If you're fed up of your hat selection, get too irritated by scarves and find your hood always falls down, it might be time to consider another way to keep your ears warm in the winter: a great pair of earmuffs.
Earmuffs are a brilliant way of keeping warm on the go without overheating, as they cover both ears without swamping the whole head in material. They're also a more friendly solution for freshly done locks: you'll stay warm on the way to work without arriving with dreaded hat hair. And if you're that person who's always cold no matter how many layers you're wearing, you can even pair earmuffs with a hat for extra warmth.
We went on the hunt for some of the best earmuffs available in this chilly weather. We included a range of materials, styles and prices – so whether you're looking for something cheap and cheerful in cosy faux fur, or want to spend a bit more for a premium sheepskin feel, we've got you covered.
Peacocks Womens Pink Lurex Earmuffs: £6, Peacocks
If you're looking for a truly warm and comfy pair of earmuffs without spending a fortune, look no further. Considering they cost just £6, we were taken aback by just how snuggly these pink lurex earmuffs from Peacocks were. We didn't only love the cosiness of the fluffy earmuffs, but also liked the subtly sparkly adjustable headband for a wintery touch. A wonderfully warm and wallet-friendly choice.
Ugg Classic Earmuff: £75, Ugg
Sheepskin brand Ugg is synonymous with the highest levels of comfort, with legions of fans around the world adoring their shoes, accessories and clothing. If you've ever loved the sense of sliding your feet into Ugg boots or slippers, you'll no doubt want to recreate the feeling for your ears in chilly months. Ugg's classic earmuffs are a great way to keep warm in the winter – with the soft suede and shearling sheepskin materials, buckle detailing and two colours to choose from, either chestnut or black – these are bound to compliment your existing winter wardrobe.
They're not adjustable, but they fitted our tester perfectly and provided a snug fit on the ear for guaranteed winter warmth. If you fancy a 21st century upgrade, the brand also does earmuffs with built-in audio speakers, so you can listen to music on the go.
Accessorize Narrow Band Faux Fur Earmuffs: £15, Accessorize
Banish the chill with these chic earmuffs from go-to accessory brand Accessorize. We loved how huge they are, which kept our ears firmly protected against any cold winds, while the narrow band brought subtlety to balance out the look. The band wasn't adjustable but it fitted us perfectly and was thin enough to fit under a hat, and the faux fur felt lovely and soft to the touch. A simple but stylish option for those who want to keep warm without attracting too much attention.
Emu Angahook Double Faced Sheepskin Earmuffs: £45, Emu Australia
Another fantastic shearling option, this time from sheepskin brand Emu Australia, these Angahook double faced earmuffs are deliciously warm on cold winter mornings. Made from thick, super soft sheepskin with a suede strap, we found these earmuffs to be snug and cosy, and though they're not adjustable, they fitted perfectly and covered our ears entirely. Available in three colours, our favourite was the chestnut for something a little bit different to the usual beige and brown sheepskin combination. A great quality option for a very reasonable price.
Bimba Y Lola Fur Earmuffs: £29, Bimba Y Lola
Perhaps the most fashion-forward of all the earmuffs on this list, this cool pair from Spanish label Bimba Y Lola gets top marks for looks. With huge black faux fur earmuffs and a thick headband emblazoned with the brand's logo and a pink trim, this sporty-looking accessory won't just keep your ears warm on cold days, but is guaranteed to turn heads for all the right reasons whenever you wear it. The earmuffs are currently on sale at 30 per cent off, and also come with a protective bag, so you can tuck them away safely once the summer comes.
totes Ladies Ceramic Travel Mug & Earmuff Set: £16, totes
Everyone loves a free gift, and when you buy these fun fluffy ear muffs from totes Isotoner, you'll also get a handy ceramic travel mug so you can take your hot drinks with you, helping not just your bank balance but the environment too. The faux fur earmuffs were slightly adjustable and didn't cover the ear quite as much as some of the other products on this list, but this could be ideal if you get too hot when wearing really protective earmuffs that closely protect the entire ear. We liked these not just for the extra travel mug, but also for the fluffy outer layer, sparkly headband and two-tone style. A great two-in-one gift option.
Muji Wrap-Around Pattern Earmuffs: £19.95, Muji
For something a little bit different, consider these wrap-around earmuffs from Japanese brand Muji. With a wintery tartan pattern, these are available in two different colours, and unlike regular earmuffs, can be worn around the back of the head to avoid messing up your hair. If, like us, you tend to get super cold in the winter, these are a good choice: we found them comfortable to wear with a hat for extra warmth. Made of wool on the outside and polyester on the inside, the earmuffs are warm and snuggly against the cold, and perfect for those days when it's freezing outside but you've just done your hair.
Next Earmuffs: £8, Next
Leopard print has been one of the standout fashion trends this winter, and if you already have a leopard print coat, bag and scarf, we see no reason why you shouldn't go all out by adding a pair of these cute Next earmuffs to the mix. We love the bold print, warm faux fur to keep your ears toasty and the narrow, plain headband to keep all eyes firmly on the print of the season. If leopard print isn't your thing, there are plenty of other colours to choose from too.
Ted Baker Beesaa Bee Embellished Earmuffs: £27, Ted Baker
If you like your earmuffs to be that little bit extra, go for these embellished beauties from Ted Baker. These are made of soft, cosy faux fur, and are given extra sparkle with pretty bee detailing and bows on the headband. They're available in three colours – grey, pink and black – to suit all your winter outfits, and are currently on sale at £27. We love the fine bee detailing and the range of colours available to bring some cheer to your winter wardrobe.
The verdict: Earmuffs
For comfort, style and the flexibility of adjustment, not to mention the fantastic price, our top pick are Peacocks' Womens Pink Lurex Earmuffs, which were super-cosy and a steal at just £6. For something a bit pricier, but that's really worth the money, Emu Australia's Angahook Double Faced Sheepskin Earmuffs are made with the finest quality sheepskin and are fantastic at keeping the cold at bay. And for a non-conventional pair of earmuffs that work just as well, we liked Muji's Wrap-Around Pattern Earmuffs.
Register for free to continue reading
Registration is a free and easy way to support our truly independent journalism
By registering, you will also enjoy limited access to Premium articles, exclusive newsletters, commenting, and virtual events with our leading journalists
Already have an account? sign in
Register for free to continue reading
Registration is a free and easy way to support our truly independent journalism
By registering, you will also enjoy limited access to Premium articles, exclusive newsletters, commenting, and virtual events with our leading journalists
Already have an account? sign in