9 best British bean-to-bar chocolate makers
We took on the arduous task of tasting the best bars from some of the UK's most exciting innovators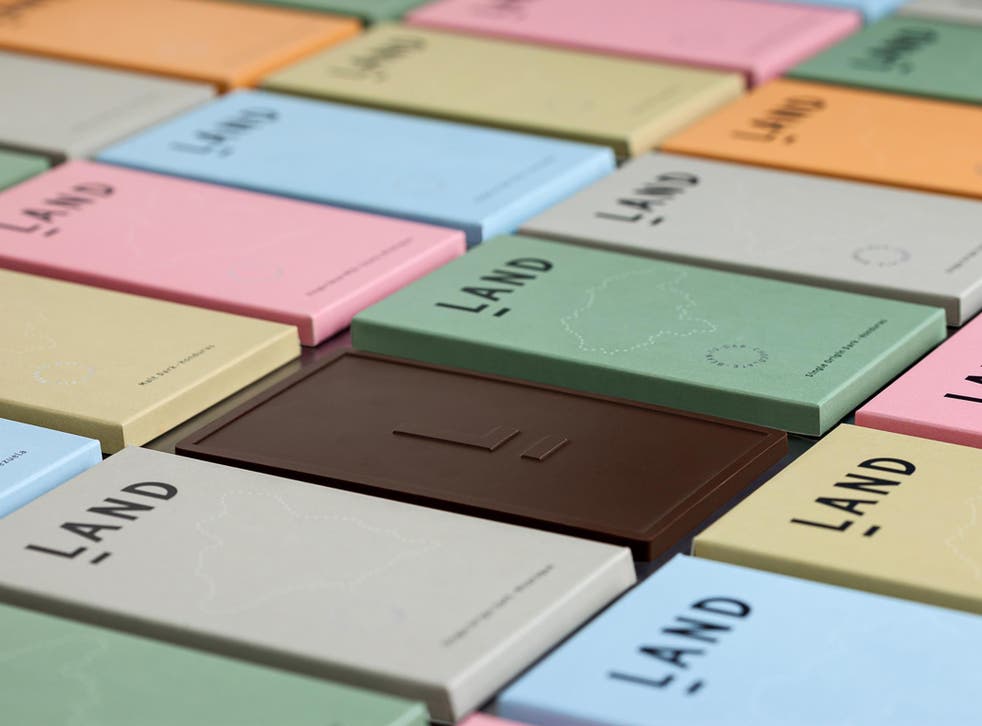 Since the turn of the millennium, the bean-to-bar scene has been taking off across the globe, with a particular hub comprising a couple of hundred of small-scale, innovative chocolate makers in the United States. But now, it's the UK's turn, with a handful of makers forging their way and really staking a claim for these isles to be seen as a hotbed of world-renowned chocolate.
So, what exactly is bean-to-bar chocolate? It's certainly a far cry from the mass-produced, overly sweetened and far-from-nutritional bars we've come to expect from the best-known manufacturers. Instead, bean-to-bar producers do pretty much all of it themselves – traversing far-flung landscapes in order to find the farms and co-operatives producing the finest cacao, and then bringing them back to the UK to roast them and do all the rest of the processing. Much of this is done by hand, in tiny workshops by small teams of dedicated experts.
Meticulous focus is put on getting the most out of the cacao beans, the best of which have an extraordinary complexity and wide palette of flavours. Many of the bars have very few extra ingredients added to them, to allow these beans to really show what they're made of. You'll be amazed that so much can be achieved with so little.
And to get the most out of that flavour, let the chocolate melt in your mouth, instead of wolfing it down as quickly as possible.
An added bonus: many of these bars are vegan, as a lot of producers favour cocoa butter rather than milk. Many are also free from gluten, soya and nuts.
Our list isn't an exhaustive one, but we've picked out what we believe to be a representation of where the scene currently is, from the bean-to-bar pioneers to some of the newest and most exciting producers.
If you watched the Channel 4 documentary Willie's Wonky Chocolate Factory back in 2008, you'll already be familiar with this chocolate maker. Back in the mid Nineties, founder Willie Harcourt-Cooze bought a farm in Venezuela, thus beginning a love affair with cacao that has led to the aptly named Willie's Cacao, a trailblazing venture when it comes to bean-to-bar chocolate in the UK. Using Criollo and Trinitario beans sourced from Central and South America, Africa and Asia, his range is huge, from bars to chocolate drops for cooking to giftable hampers.
IndyBest pick: Pure Gold 100%: £2.95 for 65g
Each of the bars we tried here were supremely flavoursome – Harcourt-Cooze attributes that length of flavour to his restrained use of cocoa butter. If we had to pick one, it would be the best-seller, which is made using 100 per cent cocoa solids. It's remarkably intense, but by no means overwhelming, and lingers on the tongue for an extraordinarily long time. You can't get much further from overly sweet commercial chocolate than with this.
This Lincolnshire-based chocolate maker is one of the longest-established on our list – which proves that the sector is still very much in its infancy in the UK, seeing as Duffy's only began making chocolate in 2008. It's a single origin, small-scale producer, making 300 or so bars with each batch. The brains behind the operation is Duffy Sheardown, who helped found Direct Cacao, an organisation which supports the growers and makers involved in the direct sourcing of fine cacao. Duffy's range is an impressively big one, showcasing beans sourced from Central and South America, with other chocolate-based goodies also available. He has a number of prestigious awards, from the Academy of Chocolate and others, under his belt.
IndyBest pick: Nicaragua Chuno, 70%: £6.95 for 60g
"Slowly unwrap, smell the aroma, savour fine chocolate." So go the instructions printed on the wrapper of this bar, and we were only too happy to oblige. Made using Xoco Criollo beans from Nicaragua, this bar was a winner at the International Chocolate Awards in 2015. It's a 70 per cent bar – let it melt on the tongue and the flavours slowly reveal themself as soothingly fruity and warm.
Phil Landers learned his chocolate trade from one of the best in the game, Paul A Young. Landers set up Land in an east London workshop last year, focusing on, as he puts it, "simplicity and precision". He uses cacao from Central and South America to create six bars, both dark and milk, with appropriately simple (and attractive) packaging.
IndyBest pick: Malt Dark: £5.50 for 60g
Despite being a 65 per cent, dark bar, it's some deliciously sweet-tasting chocolate. That's down to the malt barley, but it's counteracted by the coffee notes that eventually come through, giving it the kick you'd expect. The beans from this one are sourced from San Pedro Sula in northern Honduras.
Dom Ramsey really knows his chocolate. The founder of Damson is also the man behind Bean&Bar, Chocablog, co-founder of Cocoa Runners (whose excellent chocolate subscription service we've featured before), and the World Chocolate Guide, as well as a writer of books (about, you guessed it, chocolate). His London workshop was ravaged by a fire in July last year, but a successful crowdfunding campaign means he's now back up and running. His beans are sourced from Vietnam to Trinidad, and aside from the bars, he offers other goodies such as drinking chocolate. His chocolate has a whole host of awards to its name, too.
IndyBest pick: Trinidad 50% Milk Chocolate: £4.50 for 50g
Coming from the Robson Estate in Trinidad, this is a 50 per cent milk chocolate bar. The addition of sea salt is very subtle, but has enough about it to make the chocolate devilishly moreish. Eat responsibly!
Bo Cheung, co-founder of Beau Cacao, echoes a few bean-to-bar chocolate makers when she says that every estate has its own distinct taste, proving, in that sense, fine chocolate is just like fine wine – and we would agree. Beau Cacao, founded in 2013, sources all of its beans directly from small-scale farmers in Malaysia, which go towards making just two bars, each limited to around 4000 bars.
IndyBest pick: Asajaya 73%: £8 for 55g
We were genuinely torn over which bar to pick – both are excellent, delicious and intriguing. And they're probably the best-looking bars we've scene, with their expertly crafted, geometric moulding and eye-catching packaging. The Asajaya, named after the estate on which its beans were grown, has a lot going on with the flavour, with a certain, almost herby kick to it, while managing to remain alluringly smooth.
As you can probably ascertain from the name, this next entry comes courtesy of a chocolate maker whose origins aren't rooted in cacao. Based in a Suffolk village, this bakery is well-known for its breads and pastries, but it's also esteemed in the chocolate world, picking up accolades from Great Taste, the International Chocolate Awards and elsewhere. It imports its beans from co-operatives and family-run farms, and is currently sourcing in Ecuador, Grenada, Jamaica, Honduras and Madagascar.
IndyBest Pick: Sourdough and Sea Salt 66%: £6.25 for 70g
There are an impressive number of bars available here, but it would seem rude not to pick one that showcases both sides of Pump Street Bakery. Crumbs from a sourdough loaf are infused with Ecuadorian beans to create something quite unlike anything we've tasted before. It's got that savouriness of the bread playing against the kick of the chocolate, with some sea salt sprinkled on for good measure. Just excellent.
Forever Cacao focuses on raw chocolate – that is, chocolate which has undergone next-to-no processing, and is cooked at lower temperatures than usual (no higher than 42C). The idea is that it brings out a whole host of new flavours, while preserving the anti-oxidants that naturally occur in unroasted cacao. All six of its bars, which use Criollo cacao from Peru, are free from dairy, gluten, palm oil and soya, and a number of them are award winners.
IndyBest pick 72% Ashaninka Bean to Bar: £4 for 40g
This bar won Silver at last year's International Chocolate Awards, and it's not hard to see why. It's a surprising, complex bar, and certainly one for those who like their chocolate fruity. Forever Cacao picks out caramel, raisins and honey among the most prominent tasting notes here – a splendid combination.
This Stirling-based maker differs from the other on our list, as its Criollo beans are picked, fermented, cleaned, dried, winnowed and bagged at source in Peru – but the rest is all done in Scotland. The bars are free from all 14 food-based allergens, as set out by the Food Standards Agency (so that means no nuts, dairy, soya or any of the rest). It currently has eight bars in its repertoire, ranging from Espresso-Kick Coffee to Lusciously Lovely Lime.
IndyBest pick: iQ Original Bean-to-Bar: £1.99 for 35g
We've gone for iQ's original offering, this 72 per cent bar. Organic coconut blossom nectar is used in all of iQ's bars, and it's especially prevalent hear as there are no other added flavours. It gives it some lovely fruity, floral tones that reveal themselves as you let the chocolate melt on your tongue.
In a previous life, Michael Longman was a pastry chef who made chocolate as pastime at home in Cornwall. But in 2012, he decided to dedicate himself entirely to chocolatey goodness, founding Chocolarder. He imports organic beans from single estate, family-run farms in Venezuela, Java, Madagascar, Peru and the Dominican Republic, turning them into small-batch chocolate bars. Aside from the varied bars he offers, there are a number of other goodies available, such as the perennial favourite: salted caramel truffles.
IndyBest pick: Wild Gorse Glower 50% Milk: £4.99 for 70g
None of the bars piqued our interest more than this Wild Gorse Flower offering. Infused with hand-picked flowers from the local area, there's a creamy, coconutty taste that immediately comes through and lingers for a fair time after. (If you're after a rather unusual Christmas gift, keep an eye out for the Gold, Frankincense and Myrrh bar, which will soon be available as a limited edition.)
The Verdict: British bean-to-bar chocolate makers
Each of the makers we've listed here is at a different stage of development, with some far more experienced than others, but we believe each of them is truly worth trying out. For its range, expertise and astoundingly tasty offerings, we've given our Best Buy to Willie's Cacao.
IndyBest product reviews are unbiased, independent advice you can trust. On some occasions, we earn revenue if you click the links and buy the products, but we never allow this to bias our coverage. The reviews are compiled through a mix of expert opinion and real-world testing.