10 best drink mixers
From hibiscus tonic water to bitter lemon, here's what to mix with gin, vodka or rum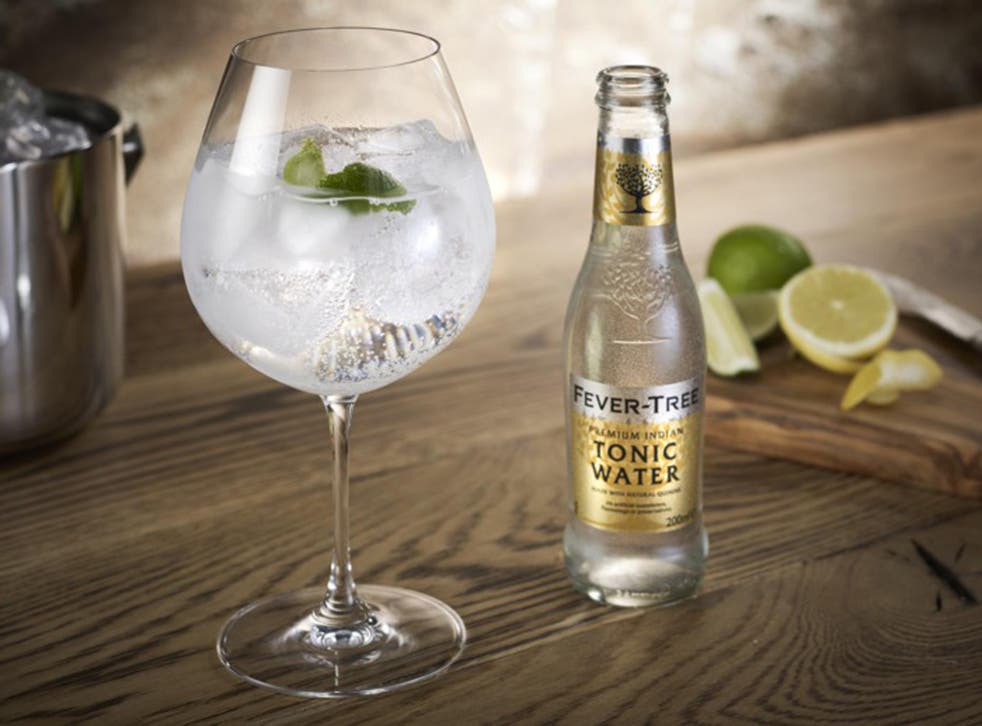 Craft spirit producers have recently been upping their game, with hundreds of exciting new launches hitting the market every year. So it's natural that mixer makers would need to follow suit, meaning gins, vodkas, whiskies and rums can now share their glasses with any number of exciting new soft drinks.
The most commonly used mixer, Indian tonic water, is a carbonated beverage with a bitter hit provided by quinine, a substance extracted from cinchona bark. With a touch of lemon and a dab of sweetness it has been the go-to mixer for gin and vodka fans for years. But now you can get a huge array of tonics to meet your preferences, from the industry-revitalising Fever Tree to the flavoured tonics of posh newcomer Merchant's Heart (its pink peppercorn tonic being our favourite in its range).
We've taste tested a good number of these drinks, each of them slurped on their own and mixed with various gins and vodkas to help find an ideal match for each type of booze.
We've also been prising the tops from bottles of cola and lemonade along with several ginger-flavoured mixers, a category that can easily confuse. In this test we've picked out a ginger beer – traditionally a fermented non-alcoholic beverage (under 0.5 per cent) – and a ginger ale, which is a carbonated water that has been flavoured with ginger. These drinks are not to be confused with ginger wine, an alcoholic drink made with green ginger although, to further blur the boundaries you can get non-alcoholic ginger wines such as Granny Stead's range that make a fiery alternative for spicing up alcohol.
So whether you're craving a G&T or looking for a new way to enjoy a rum and coke, pick out your favourite booze, scan our list of suggestions, and mix yourself a treat.
1. Schweppes Indian Tonic Water: £1.19 per 1 litre bottle, Tesco
It has been around for years, is mass produced, and costs much less than its fancy new rivals. But for those of you thinking its dominance is under threat, think again, because Schweppes tonic water is a quality classic. It has a superb perky fizz with an initial lemonade sweetness that soon submits to a decent amount of quinine flavour and was the best all-rounder in our trials. Despite its confident levels of bitterness it was equally at home among strong, dry gins and fun flavoured spirits, allowing even the more delicate booze's botanical flavours to emerge intact.
2. Llanllyr Source Tonic Water: £3.99 for 4 x 200ml bottles, Abel & Cole
As anyone who has turned on a tap in Wales knows, the country's water is noticeably soft. So Llanllyr Source's range of mixers, all produced using locally drawn spring water, have a natural softness to them that is particularly effective in their lightly bittered tonic water. With less quinine than most, it's an altogether gentler drink and is ideally suited to enhancing the subtle botanical and floral flavours of modern craft gins.
3. Fever Tree Premium Indian Tonic Water: £1.69 per 500ml bottle, Tesco
Fever Tree's range of mixers have recently become the must-pour fizz at countless trendy bars, helping to stir up new interest in the mixing business. We found its premium tonic more drinkable on its own than the others in our trial, noting some prominent fruity flavours and less sweetness than most. As a mixer it worked especially well with the punchier London dry gins, brightening them up with a crisp citrus freshness, although we found it less effective when matched with herbal gins. Also the clear winner for those who like their drinks served long.
4. Franklin & Sons Natural Light Tonic Water: 90p per 200ml bottle, Sainsbury's
For the health-conscious drinker, reduced sugar tonics have been around for a while, but these lighter drinks are also a great mixing alternative in their own right. Franklin & Sons Indian Tonic Water performed similarly to Fever Tree's Premium, but it was this light version that stood out from the crowd. Highly carbonated, with a splash of lemon freshness, it's a very clean-tasting mixer and was noted for its abilities at teasing out the subtle flavours of a good quality vodka.
5. Lamb & Watt Hibiscus Tonic: £1.19 per 200ml bottle, Drink Supermarket
With an initial sweetness provided by blue agave and a floral burst of tart orange hibiscus, it's not immediately obvious that this is a tonic water until the bitter bite of quinine starts to awaken the palette. One of the most drinkable flavoured tonics we tried sans alcohol, it was also great at adding a perfumed complexity to a good dry gin, without completely masking the distiller's uniquely crafted flavours.
6. Luscombe Hot Ginger Beer: £1.59 per 320ml bottle, Riverford
If you like enlivening your spirits with a dash of spice, then ginger beer should be your first choice fizz. Belvoir and Crabbie's versions were among the best when served without alcohol, but as a mixer we preferred Lusombe's hot ginger beer. A cloudy drink with a light sparkle it has prominent sharpness up front provided by Sicilian lemons and a natural ginger heat that steadily builds as the drinking progresses. It's less sweet than most ginger beers and we found it best for pepping up a decent quality rum or whisky, rather than being the basis for a ginger-heavy long drink.
7. Fever Tree Ginger Ale: £1.70 per 500ml bottle
Fever Tree's second entry in our list goes to its ginger ale, a hands-down winner in the category and our bottle of whisky's new best friend. It had the best ginger flavour, suitably warming up the drinks it's mixed with, and a dryness that provided sophistication rather than sickly sweetness – all while doing the all important job of adding bubbles to the booze.
8. Belvoir Fruit Farms Lemonade Presse: £2.59 per 750ml bottle, Ocado
Every party host needs a decent lemonade to call on for guests who like to soften their drinks with some zesty fizz. Cheap lemonade, with artificial flavours and syrupy sweetness, can be a booze killer, so it's worth stocking up on some posh pop for the job. Belvoir's handmade lemonade – made only from real lemons, carbonated spring water and sugar – was our lemonade champ: a cloudy yellow liquid with a soft sherbet fizz and the perfect balance of sweetness and sharp lemon that comes close to setting your teeth on edge. It's great in a glass on its own and works a treat with gin or vodka fortification.
9. Folkington's Bitter Lemon: £3.95 per 8 x 150ml cans, 31Dover.Com
Bitter lemon was very much the forgotten mixer, squeezed to the edge of the drinks shelf by the fancier flavoured tonics. But recently, several companies are bringing it back into the limelight, including Folkington's, as part of its new range of mini-canned mixers. The drink's main flavouring components are quinine and lemon (Sicilian femminello lemons in this case), giving it a double bitter hit of bark and pithy fruit. But while Folkington's version has more prominent bitterness than many of its rivals, it's also sweet and fizzy enough to make it a refreshing addition to strong booze, with a shot of vodka being our preferred serving partner.
10. Fentiman's Curiosity Cola: £1.19 per 275ml bottle, Tesco
Most colas try to recreate the taste of Coke or Pepsi, with little success. This cola is decidedly different. Fentiman's range of drinks are all 'botanically brewed' and there are distinctive rooty and herby notes to this rich black fizz. Almost medicinal tasting (don't be put off), and with a gingery warmth, it makes an excitingly unusual addition to whisky, bourbon or rum.
The Verdict
The explosion in choice of tonics and other mixers is reason to celebrate, opening up a whole new array of drinking pleasures. But for all-round mixability we've returned to Schweppes classic Indian tonic water. Cheers.
Nick Moyle is one half of the Two Thirsty Gardeners. Their book, 'Brew it Yourself', is out now
IndyBest product reviews are unbiased, independent advice you can trust. On some occasions, we earn revenue if you click the links and buy the products, but we never allow this to bias our coverage. The reviews are compiled through a mix of expert opinion and real-world testing.