9 best Nintendo Switch games
From indie heroes to the return of fan favourites, these are the releases you need to experience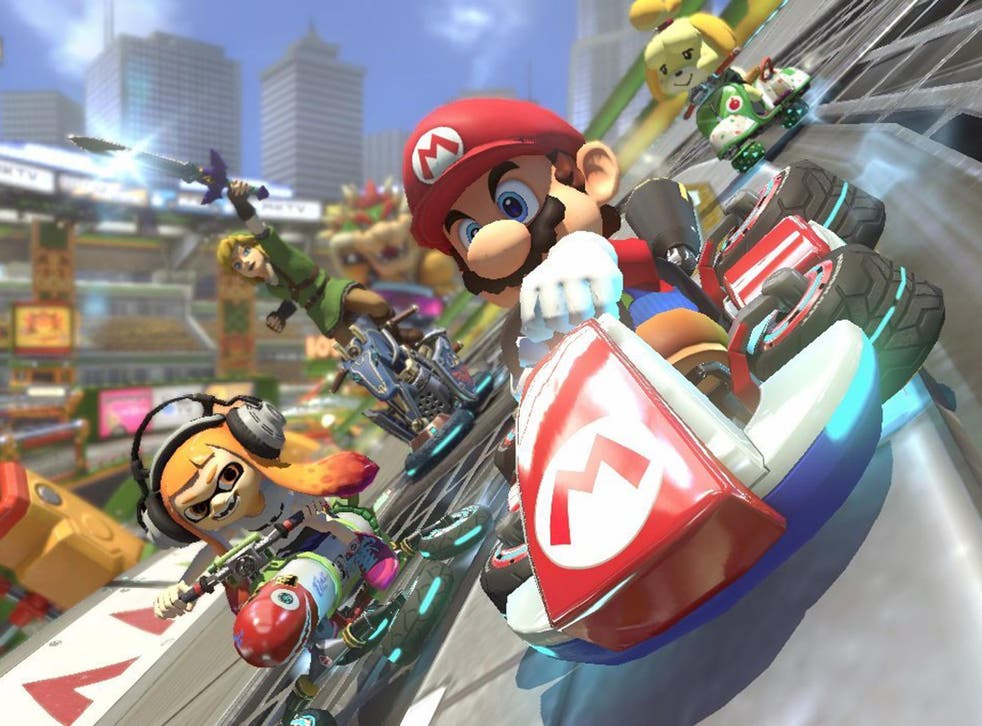 In the run-up to Christmas you need to make sure you're stocked with a handful of great games for your Nintendo Switch. Here are the best of the slew of titles that have come out since the console's release earlier this year – first party gems and third party standouts make for a great line-up of games that'll keep you playing long into 2018.
The Legend of Zelda: Breath of the Wild: £48, Amazon
One of the Nintendo Switch's launch titles and a superlative open-world adventure, The Legend of Zelda: Breath of the Wild isn't just one of the best Zelda games to date – it's simply one of the greatest games ever made. Inventive and beautiful, it showcases the best of Nintendo's craft by offering a dauntingly large kingdom to explore and an incredible level of depth within it. Not only does it experiment with a tried and tested formula, it throws out the old and dares to take risks by mixing up the dungeon structures and offering far more in the way of distractions.
Mario + Rabbids Kingdom Battle: £44.99, Argos
What started as a surprise combination that raised the sceptics' eyebrows ended up being a marriage made in heaven. Kingdom Battle takes all of the colour and charm of Nintendo's greatest characters – Mario, Luigi, Toad and Peach, to name a few – and melds them with the wacky monsters from Ubisoft's Rabbids franchise. That's all layered on top of a game that plays a lot like a colourful XCOM – turn-based strategy that may look colourful and childish but plays tough and challenging. It's a fantastic portable game, designed for bitesize battles that always satisfy.
Stardew Valley: £10.99, Nintendo Switch eShop
A fantastic fit for the Nintendo Switch, indie darling Stardew Valley takes the addictive one-more-day appeal of series Harvest Moon and adds its own spin on the farming genre. You start with nothing but some basic tools and an overgrown farm, left to you by your grandfather. Over the following months and years you're going to cultivate the land and grow your own crops, nurture your own livestock and amass a fortune by selling the produce you create. It's moreish beyond belief, challenging you to think ahead and fight back against the obstacles you will face as an up-and-coming farmer. Absolutely unmissable.
Splatoon 2: £44.99, Amazon
The original Splatoon was a great shooter that simply didn't find the audience it needed, due to the fact it was stuck on the failing Wii U console. On the Switch, Splatoon 2 had the chance to find more players that could keep its unique brand of inky fun thriving online. It also adds a brand new single player campaign and co-op mode that sees you spraying everything with colourful paint before whizzing around in the goo yourself, navigating its vibrant platforming levels. It's unlike any other shooter you've played before, but it's a whole lot of fun.
Mario Kart 8 Deluxe: £41.85, Amazon
Mario Kart 8 is without doubt the best in the long-running series. The Deluxe moniker just means that Nintendo has taken everything that was incredible about the original version, which came out on Wii U, and packs it into a Nintendo Switch cartridge. It's got best-in-class kart action, some of the most inventive and colourful tracks in the franchise's history, and a fantastic soundtrack to boot. There's not much truly new besides a bunch of tracks that were initially released as paid-for DLC in the 2014 original, but it's all been fabulously repurposed for on-the-go portable fun. That includes the fantastic online multiplayer mode.
Steamworld Dig 2: £14.99, Nintendo Switch eShop
A charming digging platformer, Steamworld Dig 2 adds more puzzles and variety than the first game and packages it all up in a similarly artistic world that's so steampunk it hurts. It's tough and can be brutal but there's a satisfying rhythm to delving deep into the ground for ores, gems and secrets that'll in turn allow you to better upgrade your mechanical character. It won't be for any player who isn't a fan of platforming, but if you want something devilishly challenging, you've met your match.
FIFA 18: £45.99, Amazon
It may not be the greatest port of all time, stripping back a fair amount of content compared to its console counterparts – an example being the story-centric The Journey mode – but FIFA 18 on the Switch is the best way to get football fun on the go. For fans of the beautiful game, that's an undeniable appeal, especially if you're looking to score great goals while travelling to work.
Super Mario Odyssey: £41.99, Amazon
The first 3D Mario game in four years, Super Mario Odyssey is a joyously crafted adventure unlike many in the series' history. Parking the challenge-based structure of 2013's Super Mario 3D World, Odyssey places its focus on more open-ended exploration, with fabulously detailed and varied worlds, each of which boasts its own themes and motifs. It's by far the easiest Mario game that Nintendo has created, but its central mechanic is the Cappy capture move, which sees Mario's famous red hat being transformed into a sentient companion, allowing for freeform possession of the characters around you. It offers up tons of creative opportunities to play around with Odyssey's varied worlds, and delivers tons of ear-to-ear smiles.
Arms: £39.99, Amazon
Arms is essentially a boxing game, but it adds some barmy Nintendo twists that make it absolutely its own beast. You hop into the ring and beat other players up with your long slinky arms, using a bunch of different customisable characters to find your own rhythm. It's got that great mix of accessibility and depth, meaning you can boot the game up and find yourself having fun immediately, but can immerse yourself in mastering the game's fighting mechanics should you find true love in Arms' combat.
The Verdict: Nintendo Switch games
For sheer brilliance of craft and longevity, we have to recommend The Legend of Zelda: Breath of the Wild. It's enormous, beautiful and a huge amount of fun, and will keep you gaming for upward of 100 hours.
IndyBest product reviews are unbiased, independent advice you can trust. On some occasions, we earn revenue if you click the links and buy the products, but we never allow this to bias our coverage. The reviews are compiled through a mix of expert opinion and real-world testing.