The Independent's journalism is supported by our readers. When you purchase through links on our site, we may earn commission.
VPN: Why you should use a virtual private network
We break down how these services work for those looking to protect their privacy online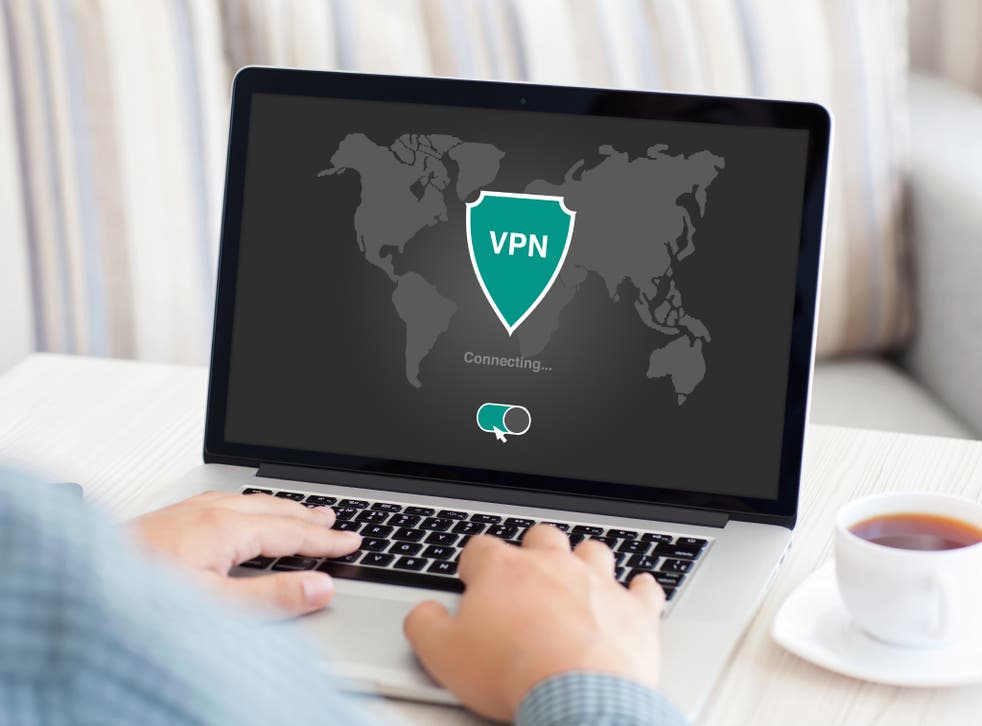 When the coronavirus first began to race around the world in March last year, it wasn't just Zoom, Slack and House Party (remember that?) that saw user numbers rise exponentially. As people ditched the office and began to work from home, virtual private networks, or VPNs, saw a boom in usage as well.   
In April last year, Top10VPN reported in its Covid-19 impact report that global VPN demand increased by over 41 per cent in the second half of March 2020. This resulted in an overall increase of 22 per cent when compared to VPN usage before the pandemic first began.
But even before the pandemic, use of VPNs had been growing at a steady rate, with data from Statista suggesting that the industry would be worth a massive $35.7 billion (£27bn) by 2022. The pandemic has only accelerated that growth thanks to organisations' need to encrypt their employees' data while working from home, but also from people spending more time at home and wanting to watch American Netflix.
There are hundreds of VPNs out there, but they're not all made equal. Some of the free ones can be fairly malicious and are known to inject adverts into your web browser and track what sites you visit and the times you visit them. That said, they're not all bad. We've hand-selected a bunch of trustworthy services in our round-up of the best paid and free VPNs for your iPhone, Android, laptop and streaming service of choice.      
But what even is a virtual private network, why should you use one and how do you pick the best one for your needs? Read on below and we'll walk you through everything you need to know when it comes to VPNs.  
Read more:
You can trust our independent round-ups. We may earn commission from some of the retailers, but we never allow this to influence selections. This revenue helps us to fund journalism across The Independent.
What is a VPN and how does it work?
In simple terms, a virtual private network is a bit of software that masks your identity, hiding your data in a virtual tunnel. A secure, encrypted connection is formed between your device and a server somewhere in the world. Doing this hides your public IP address and tricks websites into thinking that you're actually browsing from a different location.
It works a bit like a filter, converting all your internet traffic and browsing data into nonsense. Third-party websites and even your internet service provider won't be able to see what websites you're visiting because everything is rerouted through a remote server that's run by the VPN provider.   
Why use a VPN?
When you connect to the internet, your internet service provider (ISP) will be able to monitor everything you do via your IP address. Although it might seem unlikely, your ISP could sell your data on to advertisers or share it with the authorities.
If you frequently hop onto public networks on the train or at Starbucks or McDonald's, it's wise to use a VPN because it's incredibly easy to monitor what you're doing on the internet and store that data. "A VPN encrypts the traffic from one point to another to prevent cybercriminals from being able to 'man in the middle' the traffic," explains Rick McElroy, principal cybersecurity strategist at cloud computing company VMware. "Simply put, this means that without encrypted traffic, cybercriminals could see which websites you visit as well as any information entered into those websites."
There are a few reasons why you might want to use a virtual private network. In today's world of remote working, you might have been introduced to a VPN for the first time through your employer.
If you're working remotely and you ever need access to confidential files hosted on your company's network. Connecting to a VPN before you access those files prevents data from leaking out, or your traffic being intercepted when you do access those files because most good VPNs will encrypt your data.     
The other reason might be because you need to access content from another country. If you're in China, for example, you might use a VPN to get around the blocks placed on websites like Facebook, Twitter or Instagram. 
But more often than not, you're using a VPN so that you can spoof your location and access region-specific content that you wouldn't be able to access otherwise, like US Netflix or Canadian Amazon Prime Video – although do keep in mind that doing this normally breaks the streaming site's terms of service. "Most consumers are using VPNs to help subvert some of the controls put in place by content streaming providers who use geography to limit what content and licenses they have for it," McElroy adds.
How do you choose the best VPN for you?
First of all, you need to figure out what you're going to be using the VPN for. If you're using it to stream US Netflix, you'll need a high-speed VPN with oodles of bandwidth. In our round-up of the best VPNs, we selected Hotspot Shield for its sheer speed (from £6.99 per month, Hotspotshield.com).
If your entire household wants to use a VPN, then it's probably worth getting a router-based VPN like ExpressVPN (from £6.20 per month, Expressvpn.com). As well as a software-based network, ExpressVPN also offers a range of pre-configured VPN routers. It's one of the more expensive options, but offers the most in terms of comprehensive speed and security.
Not all VPNs are supported on every platform, so it's worth having a look at the best VPNs to see if the one that you're interested in has an app and whether that app is any good. Essentially, you want to have a think about what you want to get out of your VPN, because each provider prioritises different things.
And it's always good to be cautious of free VPNs. While some might just log your IP address, others might track your browsing habits, the apps you use, and the things you buy and look at, to sell this data to third-party advertisers.
Best VPN for iPhone
How many servers? 5,500
Server locations: 80
Devices supported: Up to six 
If you have an iPhone, chances are you want the best apps to go on that device – and there are few VPN services, if any, better than NordVPN.
One of the best-known apps, a NordVPN subscription offers access to its network of over 5,000 servers across 62 countries. Using a VPN on an iPhone is slightly more difficult than it is on an Android phone, as Apple requires additional checks for apps that use it. As such, NordVPN uses the IKEv2 protocol, which is better than some of the other apps for iOS that use older protocols.
Using the app is very simple, with a clear map for access to its servers and a "quick connect" button to take you to the nearest and probably fastest server with a single tap. NordVPN also offers the "kill switch" feature, which is an option seen comparatively less frequently than other VPN apps, which is a nice addition too.
NordVPN also says it doesn't log your activity while you're online and no data is collected or sold. Although NordVPN was hacked in 2018, security measures have been significantly improved since then.
A one-month contract costs £8.84, a year's commitment drops this to £3.64 per month and if you choose a two-year plan, the cost is £2.74 a month.
Voucher codes 
For the latest discounts on NordVPN and other tech offers, try the links below:
 For more, why not check out our round-up of the best VPN deals?
Register for free to continue reading
Registration is a free and easy way to support our truly independent journalism
By registering, you will also enjoy limited access to Premium articles, exclusive newsletters, commenting, and virtual events with our leading journalists
Already have an account? sign in
Register for free to continue reading
Registration is a free and easy way to support our truly independent journalism
By registering, you will also enjoy limited access to Premium articles, exclusive newsletters, commenting, and virtual events with our leading journalists
Already have an account? sign in