6 best LGBT-inclusive books for kids and young adults
Discover reads that will help broaden children's horizons – and encourage compassion in classrooms and playgrounds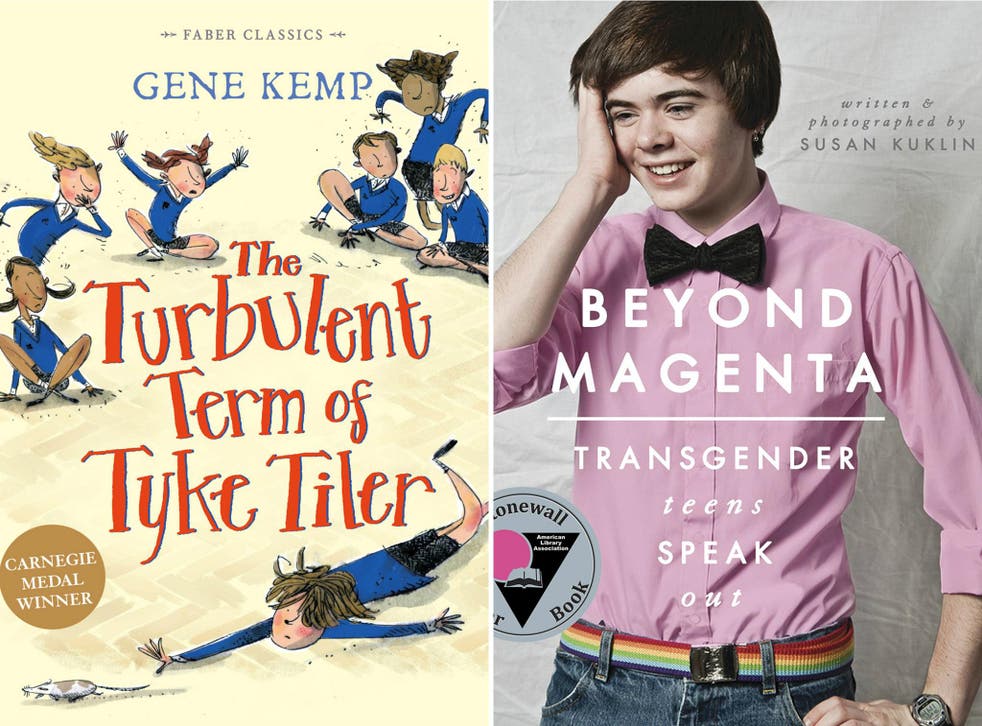 The stories we're told as children can play a huge part in influencing our childhoods. They spark our imaginations and begin engagement with some of life's big questions beyond the nursery room.
While previous generations might have been limited to books about passive princesses rescued by manly knights, or centred entirely around traditional family units, publishers and authors are increasingly eschewing traditional heteronormative, "cis-centric" tales.
A growing canon of children and young adults' literature is LGBT-inclusive. Some of the demand is driven by the growing number of families with same-sex parents, while heterosexual couples are also opting for the books to show solidarity and introduce their children to more diverse family structures.
Many of the books have LGBT main characters at the front and centre of the plot, while others will more subtly feature LGBT characters on the fringes of the central narrative. The range we've chosen goes from books suitable for toddlers, to those best aimed at teens.
1. 'Heather Has Two Mummies' by Lesléa Newman, illustrated by Laura Cornell: £6.99, Walker Books
Perfect for children aged three to five, Heather Has Two Mummies follows happy and energetic little girl Heather through her first day at school. When asked by a teacher about her family, she reveals to her new class that she has two mothers, Mama Jane and Mama Kate. As she hears her peers discuss their families, Heather realises that they have a mother and a father, remarking: "Am I the only one here who doesn't have a daddy?" The school teacher explains: "It doesn't matter how many mummies or how many daddies your family has. Each family is special. The most important thing about a family is that all the people in it love one another."
2. 'Beyond Magenta: Transgender Teens Speak Out' by Susan Kuklin: £8.99, Walker Books
A great book for older children in their early teenage years, Beyond Magenta is a sharply honest and personal book containing accounts from six transgender teens. It charts everything from coming out and pronouns, to attending proms and clothes shopping. Each teenager's personal story sheds light on what can be a complex and challenging time for many transgender young people and their families, while offering advice, wisdom and hope.
3. 'And Tango Makes Three' by Justin Richardson and Peter Parnell, illustrated by Henry Cole: £7.99, Simon & Schuster
This picture book, which would be ideal for a child under the age of six, tells the story of penguins Roy and Silo. The couple have a baby penguin and embark on life as an unconventional family. One of the first LGBT-inclusive books to make it in the mainstream market back in 2005, it is quickly becoming a classic.
4. 'Morris Micklewhite and the Tangerine Dress' by Christine Baldacchino, illustrated by Isabelle Malenfant: £13.80, Groundwood Books
The story plots the experiences of Morris Micklewhite, a little boy who enjoys wearing a bright orange dress to school until he is mercilessly bullied. It is a tender and triumphant tale about non-conformity and acceptance. As befits the topic, the book is full of bright and colourful illustrations. Author Christine Baldacchino has revealed it was inspired by a four-year-old boy she knew while working as a nursery teacher. Apparently, he was partial to brightly coloured dresses from the school dressing up box. His mother saw him wearing a dress one day and complained to the school, which led Baldacchino to pen the book: "When I got home, I was so angry about what happened that I ended up writing the story."
5. 'The Turbulent Term of Tyke Tiler' by Gene Kemp: £6.99, Faber & Faber
This short novel is aimed at older children who are confident readers and is one of the books which gives a subtle reference to LGBT identities, without it being the main focus. Our protagonist Tyke is boisterous and bold, getting up to various scrapes with best friend and partner in crime Danny as they run amok in the village school. However, throughout their many adventures, Tyke's gender isn't revealed until a surprise twist on the very last page, suggesting gender identity is more fluid than we might think. First published in 1977, the book was awarded the prestigious British Carnegie Medal.
6. 'The Last Beginning' by Lauren James: £7.99, Walker Books
Ideal for teenagers, this epic novel is the follow-up to author Lauren James's debut, The Next Together. This latest release follows themes of reincarnation and endurance through time-travel and the enduring love between protagonists Clove and Ella. James has been vocal about her conscious decision to open more young adult fiction to more diverse characters, writing in a recent blog post: "When I started writing, it was immediately clear to me that I needed to do things with my writing beyond telling a story. The right book can shape a childhood, and if I was going to have even the smallest chance (and honour) of writing that book, I needed to live up to the responsibility I was being given."
The Verdict: LGBT-inclusive books for kids and young adults
With its beautiful illustrations, lyrical text and universal message of love and diversity, Heather Has Two Mummies is a perfect book for young children. For young adults, The Last Beginning is on the ball.
IndyBest product reviews are unbiased, independent advice you can trust. On some occasions, we earn revenue if you click the links and buy the products, but we never allow this to bias our coverage. The reviews are compiled through a mix of expert opinion and real-world testing.