7 best drivers
We took in the full 18 to find the clubs that will help you tee off in style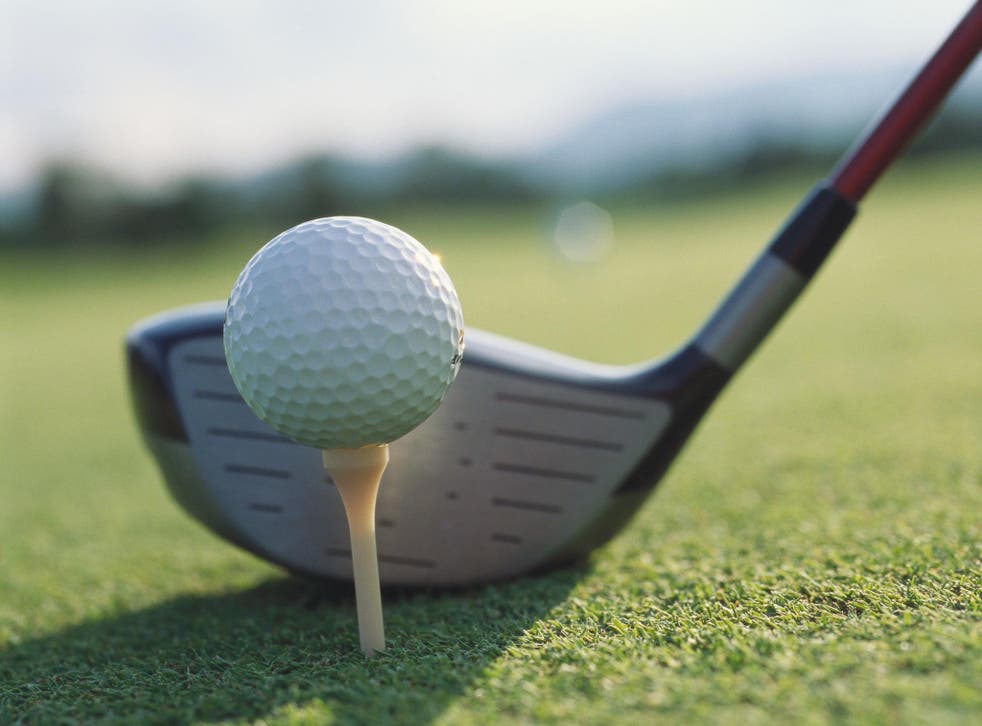 How far does it go? Do you feel confident off the first tee with it? Want to try this one instead? Ah, the perennial discussions surrounding your big stick.
Your whole game can be uplifted by a 250-yard tee shot rifled down the fairway – or crushed by a shank into the Lady Captain's shin on the neighbouring green.
Non-believers might scoff at the technology behind golf clubs. However, true golfers know the R&D involved does make a real difference, whether you study the specs or not.
Prices for drivers have shot up once more and it's an investment that requires serious research to find the best one for you and your unique swing.
To help out, we have tested the industry's latest drivers on a series of parkland and links courses with the assistance of friends with handicaps ranging from single digits to the low 20s.
We then took the drivers to American Golf's performance suite at North Greenwich driving range in London where, with the help of AG's fitting specialists, we used launch monitors to compare their performance.
1. Callaway Big Bertha Fusion: £329, Golf Online
The Fusion has a shortened shaft (an inch less than others), which allows golfers greater control and confidence, with a head full of forgiveness. For the average golfer fighting a tough Devon links course in the wind, this super-forgiving driver will help you keep par and your ball (we speak from personal experience). The Fusion is not the longest of hitters but if you are not threatening scratch, consistency is the main goal – and this nails it.
2. Callaway Golf GBB Epic Driver: £429, Golf Online
This year, Rory McIlroy, Patrick Reed and Phil Mickelson all chose this driver – so it certainly has enough pro endorsement. Its so-called "Jailbreak" technology aims for faster golf ball speeds, while also offering more consistency and forgiveness. Put to the test, this was the single longest hitter of all the clubs we tested, across all handicaps. The driver works best for the players looking less for greater control and rather for more power and yardage. It has a number of weight options if you are so inclined. Oh, and another thing – it looks and feels like a beast.
3. Ping G Driver: £299, Scottsdale Golf
While the Epic is a revolutionary club for Callaway, the Ping G is the latest evolution of the very successful G range, following on from the G25 and the G30. There are three main versions of this club – one aimed to help fight shanks (SF Tec), another to reduce spin (LS Tec) for better players and a simple "tour version". The G inspires confidence from the get-go with its turf-hugging outline but it is full of forgiveness and control without sacrificing distance. This club may not be the most attractive at address, but ugly is cool, right?
4. Taylormade M1: £429, Golf Online
As Taylormade will tell you, the M series collected the most Tour wins last year and looks to do so again, with many big hitters keeping it in their bags from Dustin Johnson to Sergio Garcia, and not forgetting a certain Tiger Woods. Offering an increased number of weight positions, this is the club that allows its owner to tinker to their heart's content. That said, it is a powerhouse club that in the right hands can dominate those pesky par 4s. From testing, this club favoured the lower handicapped players as forgiveness is not its primary function. On an aside, the M drivers are very sexy. Only a cold-blooded golfer would not get chills looking at the white and carbon fibre.
5. Cobra King F7 Black: £279, Online Golf
Historically, it was the choice of older gents and ladies, but Cobra King shed this image years ago following its purchase by Puma. With Rickie Fowler and Lexi Thompson on its roster, you can't deny its street-cred. The F7 is an easy fit on the tee – light and easily incorporated into a swing. The club also has a sensor embedded into the top of the grip which, coupled with a smartphone app, allows you to track the accuracy and distance of each drive. This is a brand often overlooked by UK golfers, but with drivers like this, there is no excuse to continue doing so.
6. Wilson Staff D300 Driver: £249, Golf Online
This is the cheapest and lightest club we tested, but it can still compete with the heavyweights – only those who haven't played with Wilson underestimate its quality. Why is the lightness good, you ask? This helps players increase swing speed and keep smashing the club for the full 18. The spikes on top give it a funky look, designed to help aerodynamics – this works to the extent it goes extremely far.
7. Taylormade M2: £329.99, Golf Online
Another evolutionary product from TM moving on from last year's best-selling M2, this version is designed to be the more forgiving option, without the many different weights options of the M1. This driver is a big hitter and slightly more generous to mishits than its all-bells-and-whistles sister club. The M2 highlights a question you need to answer: are you a player who will want to tinker with head weights to suit your swing? If not, the choice between the M1 and M2 should be an easy one.
The Verdict: Drivers
Like first-time Hogwarts students trying out wands, it can feel like the driver is choosing the golfer, not the other way round. There are some clubs that almost inexplicably feel right at address, offering solid results. You need to test all drivers in your price range, disregarding any brand loyalty. Test them at the range and out on the course with the help of an accredited fitter or PGA professional to help you customise. Getting the correct shaft and loft are crucial steps to making you better a player off the tees. These are all top-draw clubs, but the Callaway Big Bertha Fusion was the most universally popular among our testers. It provided real accuracy – a requirement for anyone playing the tough, tight courses that prevail across the UK.
Follow IndyBest on Twitter and Pinterest
IndyBest product reviews are unbiased, independent advice you can trust. On some occasions, we earn revenue if you click the links and buy the products, but we never allow this to bias our coverage. The reviews are compiled through a mix of expert opinion and real-world testing.