The Independent's journalism is supported by our readers. When you purchase through links on our site, we may earn commission.
13 best sports bras that give support and comfort while you work out
From cycling to Hiit sessions, these gym buddies won't let you down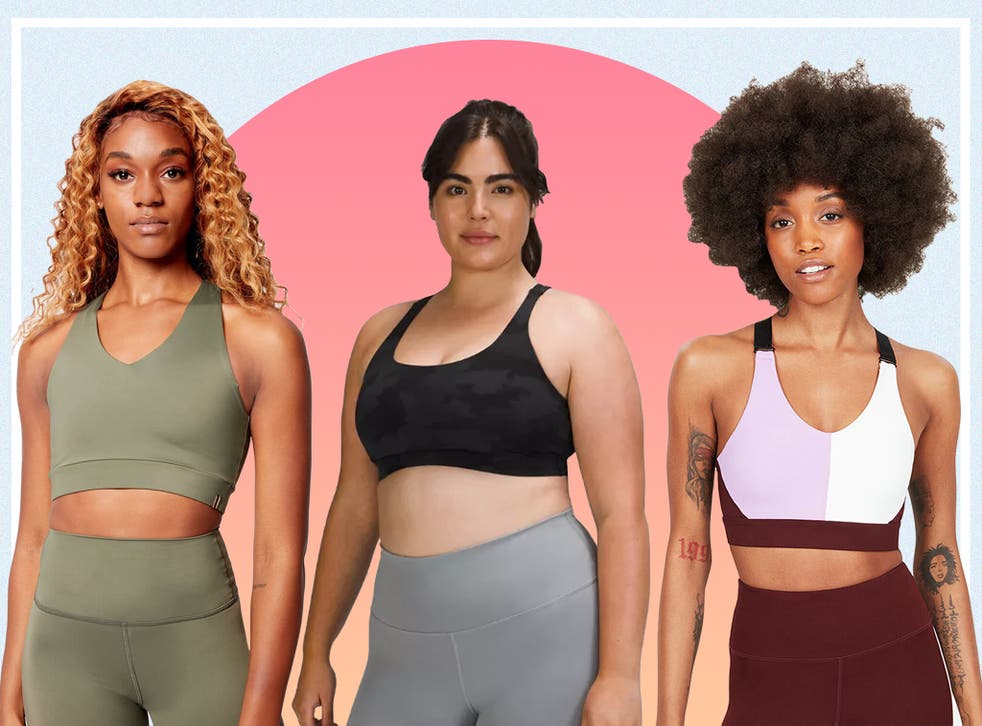 Incredibly, breasts undergo more g-force during a run than an F1 car. Yet more than 90 per cent of women are wearing the wrong size sports bra, and nearly half experience breast pain when working out, according to research conducted by the University of Portsmouth on behalf of Adidas.
Needless to say, it's time to give our breasts some support, and this is where a good sports bra comes into play.
Sports bras generally come in one of three different types: compression, encapsulation or a combination. Compression sports bras do exactly as described: they restrict breast motion by compressing and flattening them and are generally regarded as a better option for smaller busts than larger ones.
Encapsulation sports bras usually come with structured cups to support each breast individually, while a combination sports bra mixes the best of the compression and encapsulation varieties.
So, how to go about picking the right sports bra? Firstly, the level of support needed differs by activity and bust size. High-impact sports bras are designed to be suitable for sports that put your chest through the most bounce, such as running, Hiit, squash and kickboxing. Low to medium-impact sports bras cover activities such as yoga, pilates, weight training and cycling – but it's important to remember this guidance is dependent on bust size and personal preference.
Read more:
As always when it comes to choosing a bra, it's worth measuring or remeasuring your bust (there are useful video guides on how to do this correctly) and if you're unsure, get it done professionally. Some of the brands featured below even offer free video consultations to help you select the right size.
A reliable sports bra needs to be supportive, comfortable, durable and, in our opinion, stylish. To get a feel of the different sports bras on the market, we tried out various products during a range of activities. From yoga sessions to cycling, running, tennis and gym workouts, we tested a host of sports bras over multiple sessions. As well as considering the quality, value, size options and design of each, we also looked at how well the items washed and wore over time.