Quiz of the Year 2017: Round 1
Take our quiz and test your knowledge of the events of the past year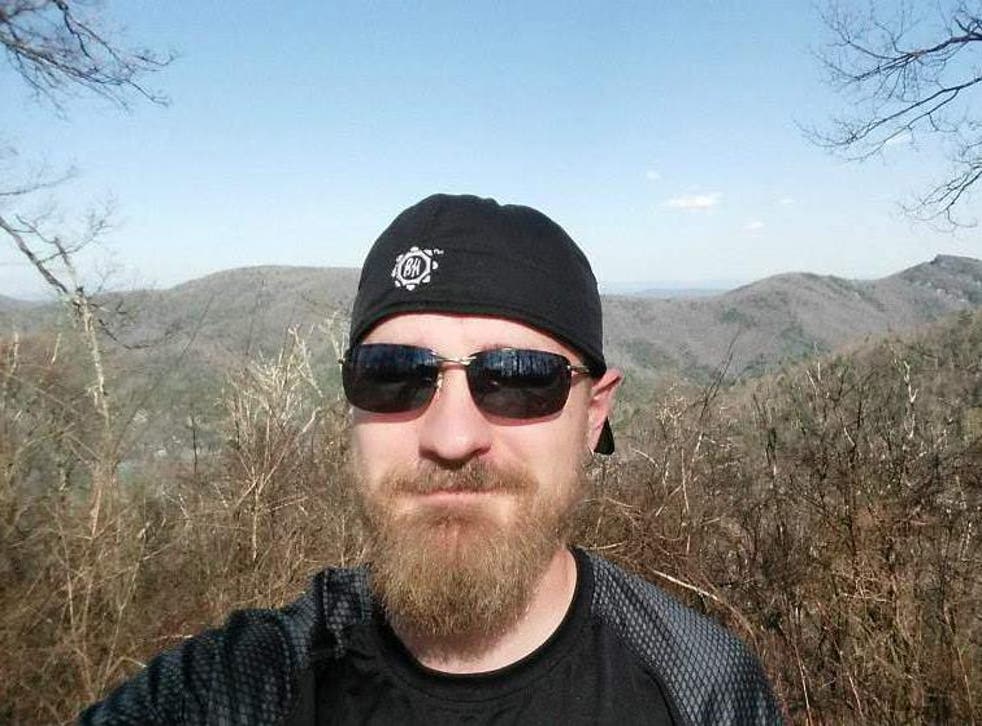 1. In June, Edgar Welch (above) was sentenced to four years' jail for his armed raid on the Comet Ping Pong pizzeria in Washington DC. What reason did he give for the raid?
2. What was Collins' word of the year (two, in fact)?
3. What, it was announced in January, will expand from 32 to 48 in 2026?
4. In February, Doan Thi Huong from Vietnam and Siti Aisyah from Indonesia said they thought they were taking part in a reality-TV prank. What were they actually doing?
5. In January, which film won all seven of the Golden Globes for which it was nominated (as well as six Oscars subsequently)?
6. The Renewable Heat Incentive scandal caused the collapse of which government?
7. In April, a report that 100 gay men had been arrested in Chechnya was denied by the republic's leader Ramzan Kadyrov. What reason did he give in support of his denial?
8. In May, who apologised for Holly who came from Miami, FLA, and Candy, who came from out on the island?
9. Who in May tweeted, "Broken. From the bottom of my heart. I'm so so sorry. I don't have words."
10. What did Marcus Hutchins accidentally switch off in May?
11. Which government passed a law in June allowing its emperor to abdicate?
12. The American student Otto Warmbier died in a coma in June. Where had he spent the preceding 17 months?
13. What did Roger Federer do at Wimbledon that hadn't been done since Bjorn Borg in 1976?
14. What did Chris Froome do that only Jacques Anquetil and Bernard Hinault had done before him?
15. In September, how did Cassini-Huygens end its 13-year mission?
16. In October, New York repealed its Cabaret Law. What had the law banned?
17. Where in November was rock-climbing banned?
18. Which newsagents' daughter from Harrow made the wrong kind of headlines in November?
19. Who thought Tim Peake had been on the moon?
20. How much did Salvator Mundi go for in November?
Tap here for answers
1 He said he was "self-investigating" the conspiracy theory that the restaurant was at the centre of a child-trafficking ring being run by members of the Democratic Party close to Hillary Clinton; 2 "Fake news"; 3 The football World Cup; 4 Allegedly assassinating Kim Jong-nam, half-brother of Kim Jong-un, with a poison spray at Kuala Lumpur airport. The pair went on trial in October; 5 La La Land; 6 The Stormont administration in Northern Ireland; 7 "There are no homosexuals in Chechnya"; 8 A Canadian student body said sorry for playing Lou Reed's 1970s hit "Walk on the Wild Side" because of its "transphobic" lyrics; 9 Ariana Grande, following the terrorist attack after her concert in Manchester; 10 The WannaCry ransomware attack that hit the NHS, among other organisations; 11 Japan – Emperor Akihito is now expected to step down in March 2019; 12 In a North Korean jail, having been sentenced to 15 years' imprisonment with hard labour for allegedly attempting to steal a propaganda poster from the hotel he was staying in; 13 He won the men's singles without conceding a set; 14 He won the Tour de France and the Vuelta a Espana in the same year (Anquetil did it in 1963, Hinault in 1978); 15 The space probe plunged into Saturn; 16 Dancing in most public spaces that served food and drink; 17 Uluru in Australia, also known as Ayers Rock and sacred to the Anangu people; 18 Priti Patel, who resigned as International Development Secretary for holding unsanctioned meetings; 19 Amanda Holden on breakfast television – she asked the International Space Station astronaut if he had stolen a moon rock; 20 The painting, thought to be by Leonardo da Vinci, was sold at auction for $450.3m, making it the most expensive painting ever
Join our new commenting forum
Join thought-provoking conversations, follow other Independent readers and see their replies