Air pollution hits the poor hardest - but nobody is safe
Joyce Msuya, the Acting Executive Director of the UN Environment Programme, on the urgent need to improve air quality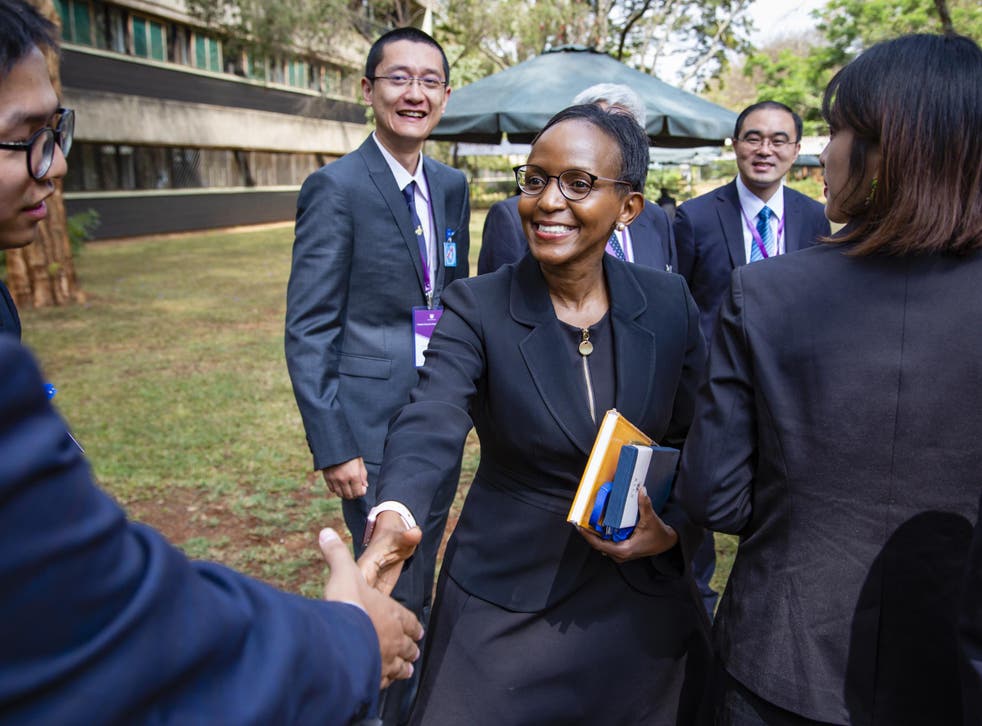 When London Mayor Sadiq Khan earlier this year launched a report on the expected benefits of improving the capital's air quality, he was very clear who would benefit most: the poorest communities.
Khan pointed out that people living in the most-deprived communities are exposed to levels of nitrogen dioxide pollution, largely from traffic, that are 25 per cent above average, while 80 per cent of the schools in the highest polluting areas are defined as 'deprived'.
The Mayor is correct. Air pollution does disproportionately affect the poorest: whether they are inhaling exhaust fumes in the inner city of a major Western capital, or smoke from dirty indoor stoves in a village in the developing world.
But it would be a mistake for anybody to think that they are safe because they live in an affluent suburb. No matter where you live, how much you earn or which political party you support, dirty air is probably damaging your health. The statistics make this abundantly clear.
Globally, nine out of ten people are exposed to air pollutants that exceed World Health Organisation safe levels. Levels of the most-dangerous pollutant – PM2.5, particles of under 2.5 microns in diameter – are dangerously high across London. The capital is far from the only UK city in this situation.
This polluted air kills around seven million people each year, 40,000 of them in the UK. Other studies have linked air pollution to lower intelligence levels and an increased risk of dementia. And air pollution can travel long distances, sometimes across continents.
Even if you don't suffer direct health consequences, you pay for air pollution through your taxes. A report from the Royal College of Physicians found that the associated health problems cost the NHS, society, business and individuals over £20 billion each year. According to the World Bank, air pollution costs the global welfare system more than US$5 trillion every year.
Many air pollutants also cause global warming, or at least come from the same sources: transport, industry, agriculture, bad waste management and dirty indoor cooking and heating. Actions to improve air quality therefore can also reduce climate change.
Improving air quality is obviously in everybody's best interests, which is why we have made doing so the theme of this year's World Environment Day. Fortunately, we don't have to look far to find solutions.
For example, sustainable mobility is crucial. Cities can encourage more non-motorized transport, such as walking or cycling. We need to shift faster to more environmentally friendly modes of motorized transport – think electric buses and hybrid cars.
We ordinary citizens can help by keeping up the pressure on politicians and big businesses to act. We can use public transport, cycle or walk instead of driving. We can reduce our consumption of meat and dairy products to peg back methane emissions. We can turn off lights and electronics not in use, or use energy-efficient equipment. We can manage waste better.
Air pollution is a problem that affects us all. It is our common responsibility to fix the issue we have caused. And I ask everybody to do what they can to clean the air.
Join our new commenting forum
Join thought-provoking conversations, follow other Independent readers and see their replies