Author, author! DeLillo steps on to the stage
Will the celebrated novelist avoid the fate of other American greats who have flopped as playwrights? By James Kidd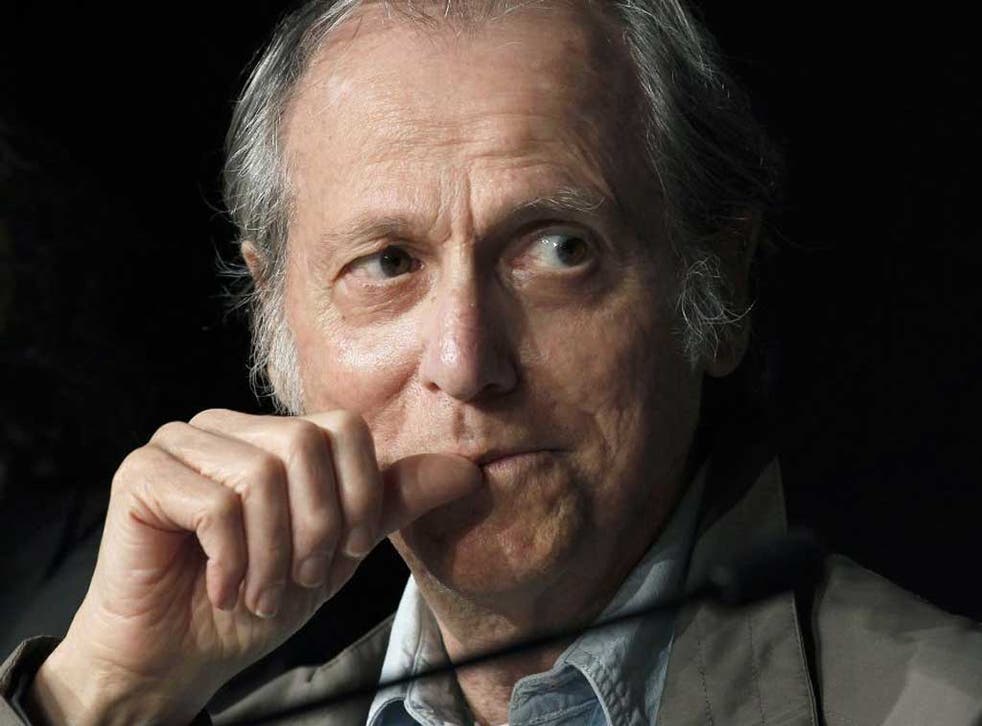 The phrase "a play by Don DeLillo" doesn't trip off the tongue quite like "a play by William Shakespeare" or, even, "a novel by Don DeLillo". "I think of myself as a novelist first, always," DeLillo said in 2006. "I think a writer's greatness may well be defined by his lack of adaptability to other forms."
This latter statement has been put to the test of late. Last month David Cronenberg's adaptation of DeLillo's 2003 novel, Cosmopolis, was released. And today, a play by DeLillo, The Word for Snow, has its European premiere at the Southbank's London Literature Festival.
The production, directed by Jack McNamara, combines DeLillo's words with music by Giuseppe Lomeo and video by Teppei Nogaki. "The Word for Snow is not conventional," McNamara tells me. "It isn't divided into scenes or acts. There's no naturalistic behaviour. It's an abstract encounter, a meditative fragment, a bit like Samuel Beckett's short works."
The play is a brave move on DeLillo's part. Great American novelists have a long tradition of crashing and burning on the stage. Henry James's Guy Domville ended with its author being booed at the curtain call. Since then, everyone from F Scott Fitzgerald and Saul Bellow to John Updike and Cormac McCarthy has attempted theatre, with little success.
DeLillo's reputation is more elevated. He has had a lengthy association with the respected Steppenwolf Theatre Company. After John Malkovich adapted DeLillo's novel Libra, in 1994, Steppenwolf premiered two more of his theatrical works: 2006's Love-Lies-Bleeding and The Word for Snow a year later.
New York Times critic Bruce Weber was not so convinced. He praised a "revelatory" off-Broadway production of DeLillo's Valparaiso in 2002, calling the writing "indisputably electric" but the play remained a "dire, intellectual comedy".
Commissioned by Steppenwolf for the 2007 Chicago Humanities Festival, The Word for Snow addresses the subject of climate change. Its debut was essentially a dramatic reading. This reflects a work of sparse, Beckettian dialogue, but little else. The cast comprises "The Pilgrim", "The Scholar" and "The Interpreter", who talk (or "intone") on a barren mountaintop. Otherwise, the 26-page typescript specifies precious little action and even fewer stage directions: "Lights up on the Scholar and the Interpreter" is about the extent of DeLillo's guidance.Stephen Chance and Jasper Britton, who recently appeared in the RSC's Marat/Sade, will star.
In 2006, McNamara directed a successful run of Valparaiso at Islington's Old Red Lion Theatre and was given a relatively free hand when interpreting the text. "DeLillo was very accommodating. To be honest, I would never rewrite any of the lines. But if I did express an idea he didn't like, he would say, 'That sounds a bit elaborate'."
He discovered Valparaiso by accident. A fan of DeLillo's fiction – modern classics such as Mao II, Underworld and White Noise – he had no idea he also wrote for the theatre. He sent him a note and received an answer via DeLillo's agent. "It said something like, 'Don DeLillo thinks some of Jack's ideas may be misconceived but is willing to talk on the phone.'" In person, however, DeLillo was less forbidding. "He had no care or regard for status at all. He didn't care about my lack of experience. He didn't care that the venue only had 70 seats. He only cared that my ideas about the play were genuine."
'The Word for Snow', Purcell Room, London SE1 (southbankcentre.co.uk) today to Thursday, 7.30pm, tickets from £12
Join our new commenting forum
Join thought-provoking conversations, follow other Independent readers and see their replies