Be angry in your lyrics, not on the stand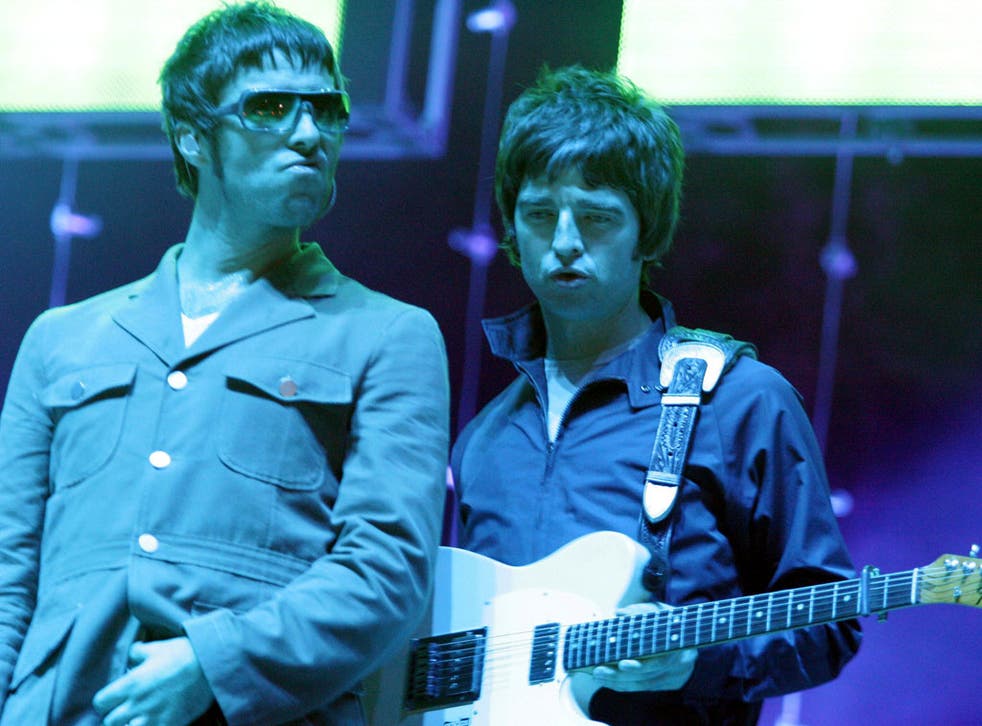 News that Noel Gallagher is to take his brother to court reminds us there are few more dispiriting sights for dedicated music fans than seeing their heroes on the way to hearings. Trussed up in unfamiliar shirt and tie combinations, they look as uncomfortable as ex-lags at job interviews. It is bad enough when artists attend divorce proceedings or face the beak for falling asleep at the wheel, but far worse is when they have brought the suit (legal, not sartorial) themselves. Any dealings with the legal system are bound to make the protagonist look petty-minded, venal or underhand.
Morrissey fans must wonder if their icon hides some masochistic streak, given his continued willingness to instigate or challenge proceedings. First, he lost the case brought by former Smiths drummer Mike Joyce to gain extra royalties.
Morrissey then failed with an ensuing appeal and now is heading back into the ring to sue the music magazine NME for libel, bringing up again those accusations that he holds racist views.
Just about the only time an artist can look good in the witness stand is when they take a major label to court, as George Michael did with Sony in 1993 when he broke away from his record company citing a lack of creative freedom and support. There, at least, the solo artist can look like David taking on the money-fixated Goliath.
That is far from the case with Noel, who appears hellbent on hanging out his old band's dirty washing in public. In court documents, the elder Gallagher accuses his brother of abusive and irresponsible behaviour prior to Oasis's split in 2009, although surely he knew what Liam was like before he joined the band then known as The Rain, let alone when the group's success went stratospheric.
Noel first made these claims over the summer when he unveiled his debut solo release as Noel Gallagher's High Flying Birds.
Liam filed a lawsuit first, forcing his brother to retract the claims and apologise. Obviously, saying sorry is a step too far for Noel in a long-running slanging match that has become one of rock's top familial spats to rival the Everley Brothers or The Kinks' Ray and Dave Davies.
Taking this to court, though, is a bad idea. Not only is the law an ass, it is cloth-eared, too, even if no judge probably ever asked, "Who are The Beatles?" Nevertheless, Noel and Liam ought to carry on their name-calling through Twitter and press conferences or, better still, pour their bile into a hard-hitting lyric.
That seemed to work for John Lennon and Paul McCartney, as brickbats flew in the wake of The Beatles split. Obviously, the demise of the band involved some legal shenanigans, although much of the bitterness was played out musically.
On Ram, McCartney's second album after leaving the Fab Four, he explicitly wrote "Too Many People" about Lennon. The target replied almost instantly with "How Do You Sleep?", putting the song on his Imagine album, which came out later the same year.
Hip-hop, of course, would be nothing without its beefs. One of the longest and most fractious was between Ice Cube and his former bandmates in N.W.A. He left the gangsta rap pioneers in 1989 following an argument about royalty payments. But rather than turn to litigation, Ice Cube swiftly embarked on a quickly successful solo career, much to the chagrin of his old posse who referred to him as the infamous American traitor Benedict Arnold.
By staying out of the courts, both parties could maintain a measure of self-respect, although the experience of the courts can inspire its own sharp lines as Morrissey found for "The More You Ignore Me, The Closer I Get" – "I bear more grudges /Than lonely high court judges." Hopefully, whoever is trying his next case will prove that not to be true.
Join our new commenting forum
Join thought-provoking conversations, follow other Independent readers and see their replies