A broken American dream recorded in full colour (lawsuit attached, of course)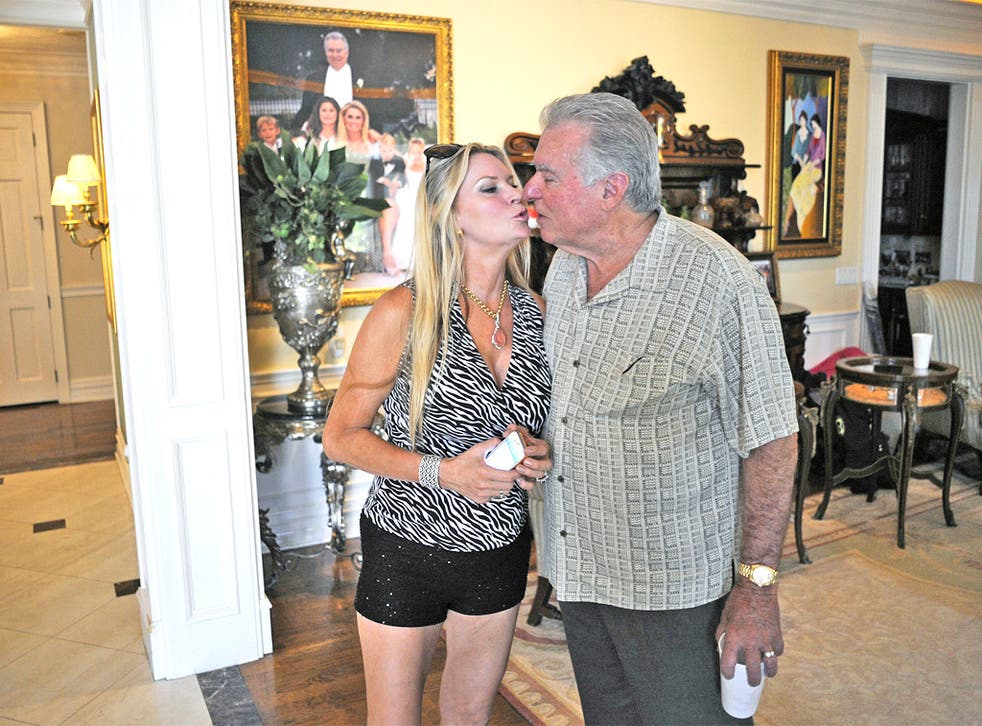 David Siegel was living the American dream. A self-made billionaire, married to a former model 31 years his junior, he travelled in private jets and lunched on caviar. Evenings found him at Florida's society events, quaffing champagne with celebrities, sports stars, beauty queens.
Then he made what he now calls his big mistake. In 2007, Siegel agreed to let a documentary film-maker, Lauren Greenfield, chronicle the building of his new home. It was, from the start, no ordinary project. The 90,000sq ft pile was designed to resemble the palace of Versailles. It boasted 30 bedrooms, 10 kitchens and sweeping views across open water to Disneyworld. The mansion also came complete with an ice rink, bowling alley, two tennis courts, beauty salon, a gymnasium and a private baseball field for his eight children. It would be finished with millions of dollars worth of Chinese marble and acres of gold leaf.
When completed, Siegel boasted, it would become the biggest private residence ever built in America.
Or at least, that was the plan. But five years and one major financial crash later, Siegel's vast dream home remains just that: a dream. Half built and with construction halted, the place sits empty. Its vast fountains and swimming pools just muddy puddles full of mosquitoes.
Ms Greenfield's documentary is, by contrast, very much finished. Called The Queen of Versailles, it offers a compelling insight into the trials and tribulations suffered by 74-year-old Mr Siegel and his 45-year-old wife, Jackie, the 1993 winner of the Mrs Florida America beauty pageant, during their so-far unsuccessful struggle to build the residence.
Next month, the film sweeps into Britain. In the US, it has already won awards at the Sundance festival and garnered critical acclaim.
But for all the plaudits, there's a catch. In Hollywood right now, the film is synonymous with one thing alone: a stupendously ugly lawsuit. Furious at what he sees as the "derogatory and damaging" way he's been portrayed in the film, Mr Siegel has filed a defamation claim against Ms Greenfield and her business partners. Mr Siegel's litigation, which has been seen by i, dubs the documentary "voyeuristic" and "distorted".
He says it plays fast and loose with facts and events in order to humiliate his family, seeking to portray them as vulgar, ignorant, out of touch and uncultured.
"The film's a caricature," is how Jackie Siegel put it this week. "There's some truth in it, but a whole lot of exaggeration. Like many of their countrymen, the Siegels lived high on the hog during the early 2000s, as the family firm Westgate Resorts ("the largest privately owned timeshare company in the world") rode the sub-prime credit boom.
As the film's opening credits roll, we see Mr Siegels private jets, his fast cars and his domestic staff of 14 housekeepers and five nannies.
Then the party stops. The film tells how the 2008 housing crisis froze credit markets and duly clobbered the timeshare industry, which was almost entirely reliant on consumer loans. It claims Westgate laid off thousands of employees and was forced to close its signature resort.
Back home, the Siegels suffered cash-flow problems which forced them to abandon work on Versailles. By the documentary's close, Mr Siegel is reduced to the status of a fallen man: sat at home in his underpants, surrounded by piles of bills, snarling at his wife and children.
The lawsuit seeks $75,000 in damages and the insertion of a disclaimer at the end of The Queen of Versailles stressing that Westgate remains solvent and that work on the mansion is about to restart.
In an email to i, Ms Greenfield stated: "There are no staged scenes in the film. My documentary practice consists of cinéma vérité combined with interviews."
Mr Siegel claims the film overstates the number of redundancies at Westgate and presents his business as being on the verge of insolvency when it has, in fact, recovered. Ms Greenfield disputes both claims.
Join our new commenting forum
Join thought-provoking conversations, follow other Independent readers and see their replies