The TV stars just being themselves
A little self-parody can go a long way in an acting career, says Gerard Gilbert. Just ask Matt LeBlanc...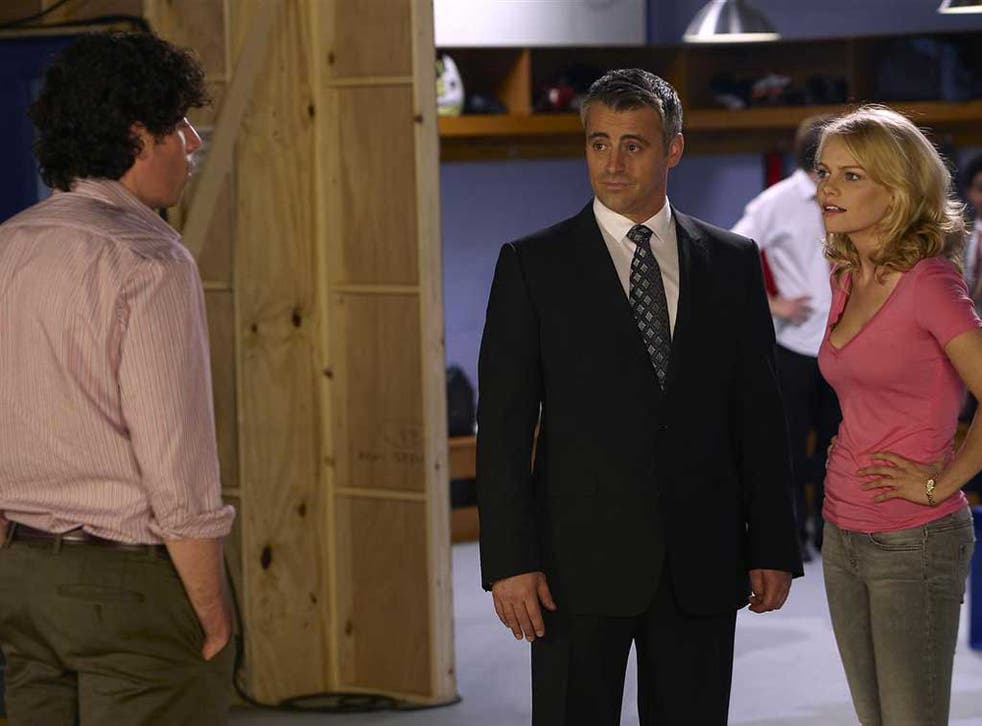 Television actors: have you been type-cast in a hit series that finished rather too long ago? Does your agent's mobile go instantly to voicemail? Here's an idea: play yourself in a shiny new sitcom. You'll show what a good sport you are, and gain kudos and cool in one fell swoop. You might even win an award. Matt LeBlanc, having been nominated three times for a Golden Globe for his performance as Joey Tribbiani in Friends, finally bagged one this year – for playing Matt LeBlanc. The show, of course, is BBC2's Episodes. And James Van Der Beek, despite putting in some good performances since Dawson's Creek dried up in 2003, never shook off memories of wet blanket Dawson Leery. Until now, that is – because ever since he started playing a version of himself in the sitcom Don't Trust the B**** in Apartment 23, "the Beek" is back.
And what about Alec Baldwin? Okay, so Jack Donaghy in 30 Rock isn't exactly Baldwin playing Baldwin, but it's enough of a self-portrait for James Toback to get Baldwin to be himself in his upcoming mockumentary about the Cannes Film Festival. Baldwin has form, first playing himself in an episode of The Larry Sanders Show back in the 1990s – which brings us to the beginnings of meta-television. Tony Hancock and Sid James may have portrayed Tony Hancock and Sid James in Hancock's Half Hour way back when, but it was American comic genius Garry Shandling who dragged the meta-comedy into the modern era.
Shandling begat Larry Sanders, Seinfeld begat Larry David, and Curb Your Enthusiasm opened the floodgates. Jack Dee's Lead Balloon was the most direct Curb-tribute act, but Ricky Gervais is the most ardent Shandling/David devotee – and Gervais and Stephen Merchant's Extras proved that A-listers were also willing to parody themselves (although the duo had less luck when they returned to meta-comedy with Life's Too Short, a bit of a one-trick pony for Warwick Davis and the remorseless height gags).
In America, it's almost obligatory for a hip new show to have at least one guest star playing him or herself – whether it's Carl Weathers in Arrested Development, Seth Green in Entourage, Jon Favreau in The Sopranos, Wil Wheaton in The Big Bang Theory or Bo Derek in Chuck. But as more and more shows jump on the meta-bandwagon, is the genre itself becoming stale? It's certainly no longer surprising, and it might even be ripe for satire. Here's my pitch: Lenny Henry plays Lenny Henry, a comedian trying to recapture former glories by playing a fictionalised version of himself in a new TV sitcom. When his plan succeeds and he becomes cool again, Henry finds he can't cope with the glare of renewed limelight.
But whether or not the trend for actors playing themselves has played itself out, there have been some excellent examples of the genre in recent years. I'd love to see another series of The Trip, Michael Winterbottom's jeu d'esprit from 2010 in which Steve Coogan and Rob Brydon riffed beautifully off themselves, and each other, as "Steve" and "Rob". And Grandma's House, in which Simon Amstell plays a successful TV presenter turned struggling actor, "Simon", proved that there is life still left in the genre when it's done with true wit and originality – and with a talented cast. Does it matter that Amstell appears not to be able to act? No, because it's part of the joke. He has, however, helped to set the bar extremely high now. Shandling, Seinfeld, David, Gervais, Coogan and Amstell – which comedian would care to measure themselves against such as these?
Join our new commenting forum
Join thought-provoking conversations, follow other Independent readers and see their replies