Farewell fag breaks, hello training with cage fighters
Angus Fraser recalls pre-season training being strictly for the new year. Now his Middlesex charges have already reported back
Thursday 24 November 2011 11:00
comments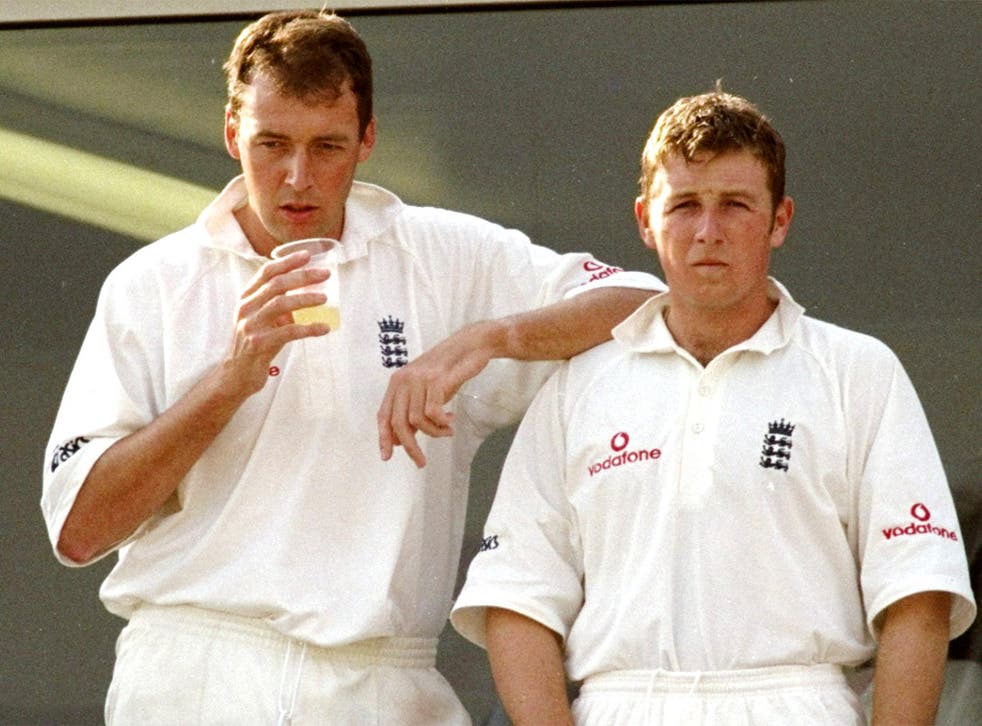 For a county cricketer, November used to be a month of contemplation. A period of downtime when you could evaluate the summer months. If you ate and drank the wrong things it didn't matter. The New Year was the time to get serious.
It is no longer the case. On 7 November, after a seven-week break, Middlesex's cricketers were back at the club's indoor cricket school in Finchley training for the 2012 season. I'm not sure how long Ian Botham would have lasted.
The idea is to get players fit and strong before the New Year so the focus can then be on cricket skills. As managing director of cricket at Middlesex I encourage our players to embrace the regime; when I was a player I would have moaned like hell.
It is all a bit different to spring 1985 and my first full season on the Middlesex staff. Then, we used to report for pre-season training on 1 April, which is a day later than Middlesex's opening fixture of the 2012 season. We would meet in a dusty hall in Ealing and be run ragged by Graham Barlow, the former Middlesex and England batsman. We were expected to report back fit and a week with Barlow used to give Don Bennett, our fearsome coach, an idea of who had put the hours in.
Mornings were spent doing circuit training and sprinting loads of shuttles. We were pushed hard and a player would regularly make a hasty exit through the fire exit where their breakfast would reappear. The afternoon was spent playing five-a-side football or being sent on a four-mile run around Ealing.
The long-distance runs weren't too popular. I remember running past a garden hedge behind which Phil Tufnell and Jamie Sykes were hiding. Having spent the previous 20 minutes having a fag and a laugh they were waiting for the right time to rejoin the back of the group. Very few, if any, weights were lifted.
Now there is no hiding place. This winter Middlesex's players are wearing heart monitors in aerobic sessions. By the training area is a screen that highlights players' heart-rate so Luke Woodhouse, Middlesex's strength and conditioning coach, can see how hard they are working.
The dreaded bleep test, an exercise that gives a level of cardiovascular fitness, still exists. The test involves running continuously between two points 20 metres apart. The distance has to be covered in time to bleeps emitted by an audio system. With each minute the bleeps come faster, which means you have to run faster. It is knackering.
Mike Gatting, the former England captain, was a shocker at this. In an attempt to beat the system, Gatting used to run ahead of the bleeps, which is illegal, until about level eight. Then the bleeps used to catch him up and he had normally dropped out by level 10, which, to be honest was awful. The minimum acceptable requirement for a Middlesex player now is 12 and a half.
Attention to fitness is a recent phenomenon, but Middlesex have always taken it seriously. In 2007 the England and Wales Cricket Board gave each county a grant to employ a strength and conditioning coach. Woodhouse has been Middlesex's from the start. "When I started it was completely different," he said. "Awareness of what was required was limited."
During the past two winters Middlesex have used Giorgio Andrews, a mixed martial arts trainer and cage fighter, to help with training. His sessions are not pretty. Giorgio's warm-ups push the players to the limit, and no one gives him any lip. "I wanted the players to do some sort of combat work because when doing it you need good footwork, balance and rotational control," Woodhouse said.
Middlesex also regularly use a nutritionist and in 2010 the players were given cookery lessons to enable them to cook simple, healthy food.
The time players now spend working on their game should make them at least as good as, if not better than, their predecessors. They should have no excuses for not being the best cricketer they can possibly be.
Join our new commenting forum
Join thought-provoking conversations, follow other Independent readers and see their replies