Osborne banks on tax breaks as firms warn 'green shoots' are scarce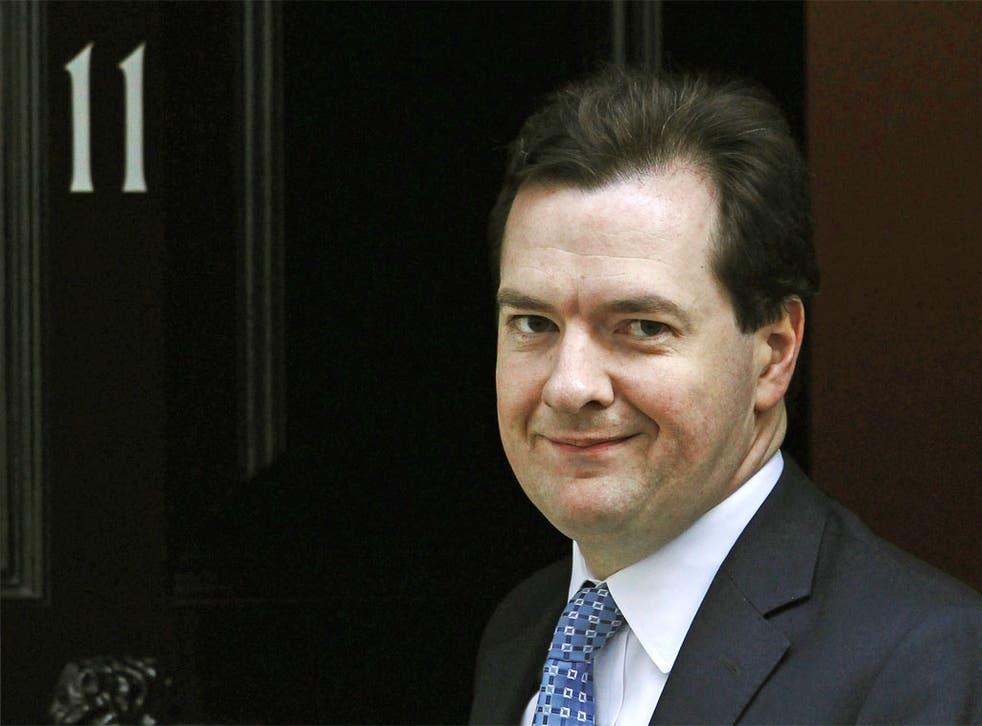 Only one in five business leaders detects "green shoots" in the economy, according to a ComRes survey for i.
While 21 per cent believe their own sector is growing,more (31 per cent) think it is still contracting and 42 per cent say it is staying the same.
The picture of a flatlining economy will be underlined in the Budget today. But there may also be some cautiously optimistic news for George Osborne. The independent Office for Budget Responsibility is likely to raise slightly its forecast last November that the economy will grow by 0.7 per cent this year to 0.8 per cent.
Although hardly a cause for celebration, that would mean Britain avoids a double-dip recession that would have called into question the Chancellor's economic strategy.
Today Mr Osborne will argue that his deficit-reduction strategy is working and insist he is sticking firmly to it. The centrepiece of his third Budget will be what he will call a tax cut for millions of working people – raising the amount they can earn before paying tax. He is expected to raise the personal tax allowance, worth £8,105 from next month, to around £9,000 from April next year. The estimated £4.5bn cost will be the biggest single item of new spending in the Budget and a significant "win" for the Liberal Democrats.
Although he will have little money to play with, Mr Osborne will spell out reforms to boost growth and "help Britain pay its way in the world". The aim is to answer criticism that the Government has a "cuts strategy" but no "growth strategy". The Chancellor will take a huge political gamble by cutting the 50p tax rate on incomes over £150,000 a year to 45p from April next year. He is likely to find some money to soften the blow to middle-income earners from his decision to withdraw child benefit from taxpayers on the 40p higher rate from next January. Business is likely to benefit from a further cut in corporation tax.
A second ComRes survey of 154 MPs from all parties suggests that Conservatives are becoming slightly more optimistic about Britain's prospects.
Some 71 per cent of Tory MPs believe the economy will grow over the next year, as do 72 per cent of Liberal Democrat MPs. But only seven per cent of Labour MPs agree, with 50 per cent saying it will get worse.
However, Tory MPs are more pessimistic about unemployment: 53 per cent think it will rise over the next year as do 43 per cent of Liberal Democrats – and 95 per cent of Labour MPs.
Join our new commenting forum
Join thought-provoking conversations, follow other Independent readers and see their replies