Supermarkets called to summit as chefs urge boycott over milk prices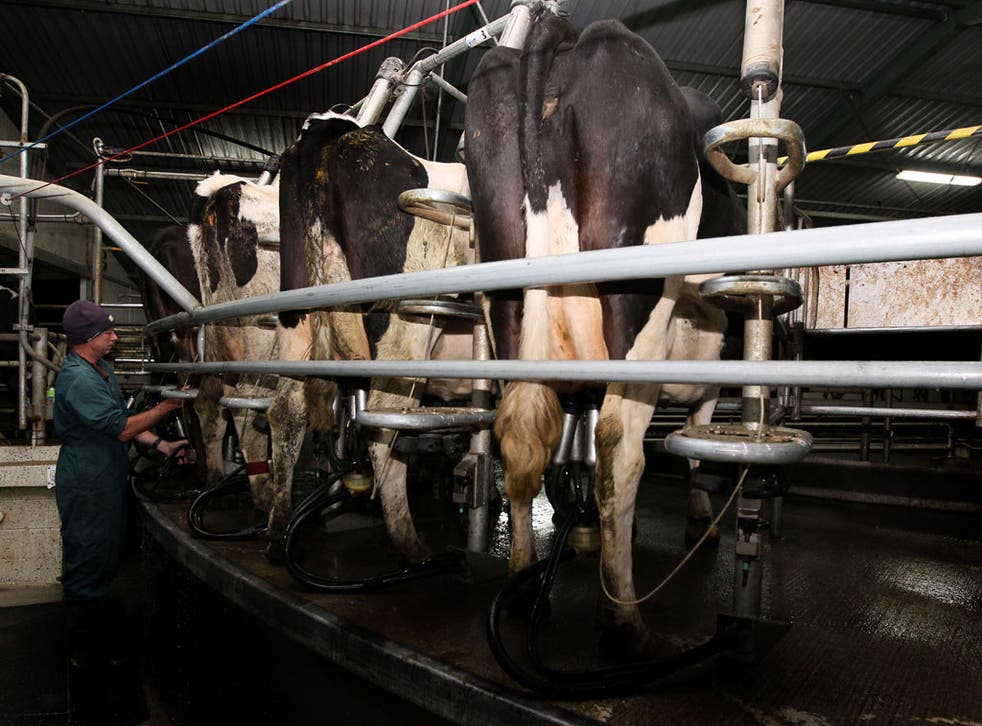 Supermarkets have been called to a government summit over plummeting milk prices as dairy farmers threaten to bring supplies to a standstill.
As the dispute escalated yesterday, the chefs Jamie Oliver and Hugh Fearnley-Whittingstall called for shoppers to boycott grocers who pay below the cost of production. Mr Fearnley-Whittingstall told i: "Those who want to make a statement in favour of dairy farmers should stop shopping at Asda, Co-op and Morrisons."
Supermarkets said the chefs should be attacking others who paid less for milk, such as food manufacturers. Unless dairy processors reverse price cuts of 14 per cent imposed this summer by 1 August, farmers say they will destroy milk and blockade stores.
Nigel Batten, a member of the protest group Farmers for Action, said: "These are peaceful protests but an ultimatum has already been issued that, if the milk price is not reinstated, we would be cutting off the milk supply. We feel we have got enough consumer and farming support to bring the milk supply to a standstill."
Processors Arla Foods have cut farmgate prices by 2p per litre (ppl), Robert Wiseman Dairies and First Milk by 1.7ppl and Dairy Crest by 1.65ppl, on top of 2ppl cuts earlier.
Farmers say the dairies have slashed their margins for supplying grocers. Marks & Spencer, Waitrose, Sainsbury's and Tesco pay a premium above the farmgate price. Other supermarkets pay premiums below the 30ppl it costs to produce milk.
Morrisons said: "We are curious why Hugh Fearnley-Whittingstall hasn't recommended boycotting users of milk outside the supermarkets who pay no subsidy whatsoever to farmers for milk." The Co-operative said it was trying to "alleviate the pressures facing dairy farmers".
Farming minister James Paice has invited supermarkets to a meeting to see what can be done to support the industry and Defra has been talking to dairies about establishing a code of practice.
Join our new commenting forum
Join thought-provoking conversations, follow other Independent readers and see their replies