Beckham will see sanity one day in Psycho's call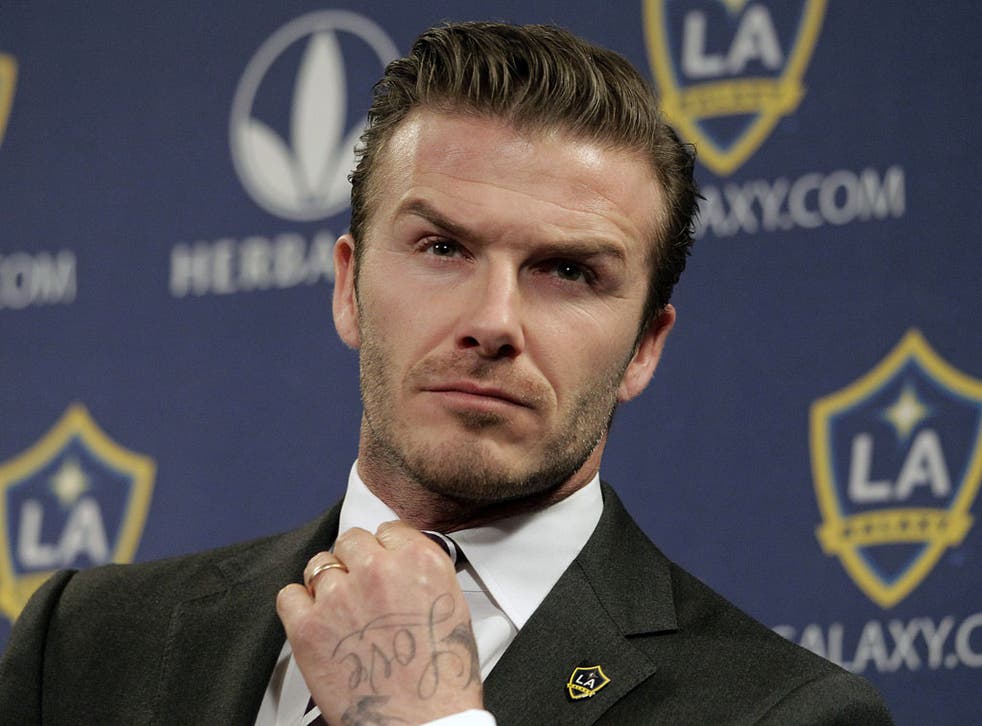 Psycho's gone rogue. The figurative klaxon will have gone off at the Football Association yesterday with terrifying abruptness, alerting Wembley that their forgotten man – who once briefly held every one of the FA's major coaching jobs – had given them one hell of a problem.
The decision by Stuart Pearce – sadly rarely Psycho these days, even to his friends – not to pick David Beckham for Team GB was a brave one. It will have caused discomfort at the FA and within the British Olympic Association. But it was the right one.
No one could doubt that the 37-year-old, right, has contributed much to the 2012 bid, just as he pulled out all the stops for the FA's failed 2018 World Cup bid. Good on him, and that contribution will never be forgotten. Certainly not by a sizeable part of the English public who love him.
The trouble with sport, however, is that it only honours one debt and that is to ability. From the moment Pearce decided he wanted to pick the best squad available to him then Beckham was never going to be in. He is not currently among the three best players aged over 23 available; he is not even among the best aged over 33. His loyalty to the country's sporting causes is commendable but nothing can or should guarantee you a place in a squad. The argument that the Olympics are not a major football tournament and, as such, allowances should be made has weight to it. But clearly that is not how Pearce sees it.
The Team GB coach has left himself open to criticism by selecting Micah Richards, who declined to go on stand-by with Roy Hodgson's Euro 2012 squad.
It was undoubtedly a mistake but one feels that Richards has already served his punishment with the knowledge that he would have gone in place of the injured Gary Cahill. As a footballer there is no argument: he deserves his place on merit. To give Pearce his due, he went to Los Angeles to watch Beckham play for the LA Galaxy, in early May, a 1-0 defeat by New York Red Bulls.
And despite being part of an MLS Cup-winning team last season, Beckham has clearly not impressed Pearce.
Given what we know about Beckham, the next exciting chapter for him will be just around the corner.
In time, he will see that Pearce, from a football perspective, made the call his conscience told him to.
Join our new commenting forum
Join thought-provoking conversations, follow other Independent readers and see their replies