Hodgson to start with Walcott but Carroll is left out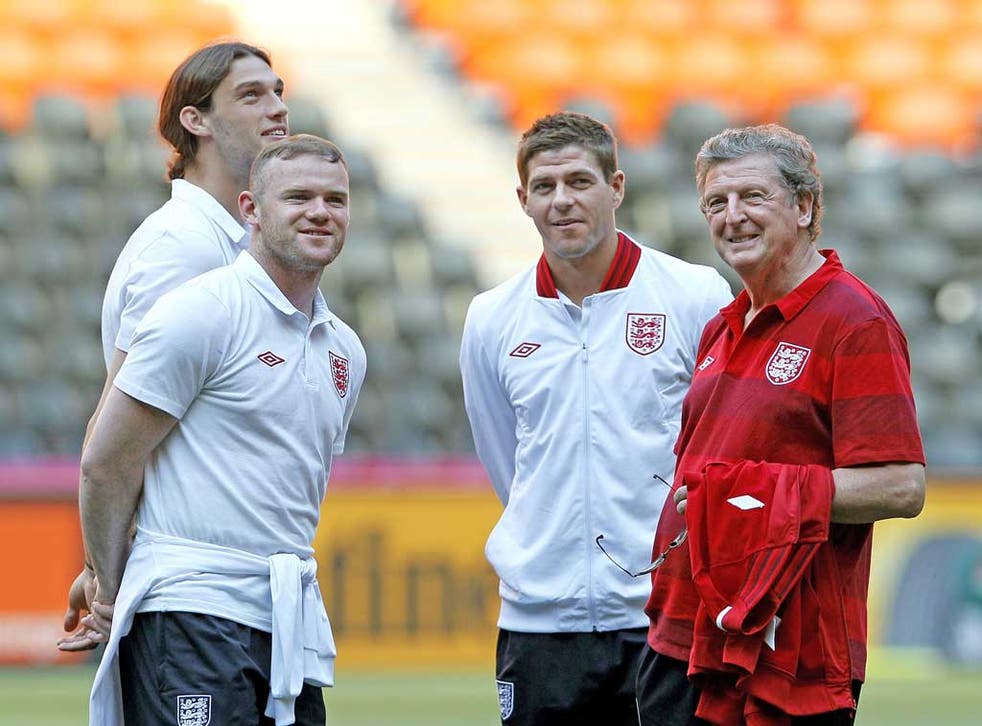 Roy Hodgson was last night considering unleashing Theo Walcott upon Ukraine in England's final Euro 2012 group game, after the Arsenal winger was passed fit.
The nature of the pressing, defensive style England would be forced to play should they face the defending champions Spain in a quarter-final this weekend would, Hodgson believes, necessitate some fresh players. With that in mind he is toying with the idea of resting James Milner and replacing him with Walcott, pictured. Andy Carroll will make way for Wayne Rooney, returning from his two-game suspension, in attack alongside Danny Welbeck.
Walcott missed training with a problem in his hamstring and calf on Sunday but he took part yesterday before England flew from Krakow to Donetsk. It would be Walcott's first start in a tournament game.
The Ukraine manager, Oleg Blokhin, has his own selection concerns over the striker Andrei Shevchenko, whom he rated as only "50-50" to start given his knee problem.
England need only a draw to progress as the second-placed team in Group D, which would send them back to Donetsk on Saturday. If they win, and France draw against Sweden, England will finish top. England have to better France's result should the French also beat Sweden. The winners of the group play on Sunday in Kiev.
Places in the group could be decided by Uefa coefficient, if England and France cannot be separated on goal difference and goals scored. England have the superior co-efficient, which is calculated by Uefa on results over four years. England could qualify even if they lose – provided France lose too.
Hodgson said last night the 3-2 victory over Sweden had raised expectations.
"You play football, at international level, to try and get people carried away," he said. "Dreaming is what this is all about. We've got to be happy that people believe we can go a bit further than people thought when we started. That's not to say we can fulfil those ambitions. I know the team has belief. We've seen some very good teams go out. We've got a chance, but guarantees do not exist."
Hodgson said Rooney was aware of his responsibilities. "It won't just be me making that point," he said. "Steve [Gerrard, the captain] and the other players will be keen to remind him that what we require is a good team performance. He knows how important the occasion is."
Roy Hodgson briefs, l-r, Wayne Rooney, Andy Carroll and Steven Gerrard Getty
Join our new commenting forum
Join thought-provoking conversations, follow other Independent readers and see their replies