Andreas Whittam-Smith: Odious and harmful: honours must go
Thursday 02 February 2012 11:00
comments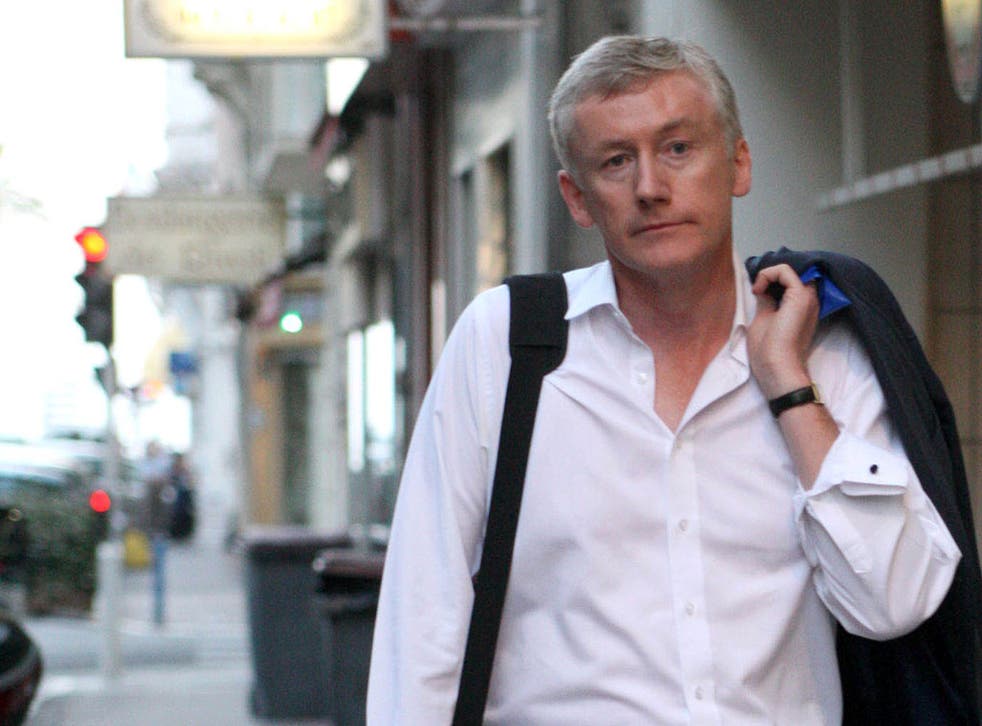 If the honours system is going to be used to punish people as well as to reward them, then it has become a nonsense. Fred Goodwin, who has just had his knighthood removed on account of his role in the banking crisis when he was chief executive of Royal Bank of Scotland, has not been charged with any offence, let alone convicted of one. Nor has he been formally reprimanded by the banking regulators. He was regarded with severe disapproval, but nothing more than that. Notice, too, that this was a purely political decision. It was a way of diverting popular anger at bankers' bonuses towards a supposed scapegoat.
This means that a recasting of the honours system in 2005 that removed the influence of government ministers from the process must now be regarded in a less favourable light. Inevitably, having suddenly found that the Government will take honours away when it comes under pressure, MPs and others have immediately urged that other cases be considered.
They include Sir Tom McKillop, former chairman of RBS, and Sir Callum McCarthy, former chairman of the Financial Services Authority. Arguably they were both to blame for RBS's plight alongside Mr. Goodwin.
I used to sit on the Arts and Media Committee, one of the eight bodies that recommend the awards of honours. Lord Rothschild chaired it. My fellow members were Dame Jenny Abramsky, chair of the Heritage Lottery Fund, the late John Gross, author and critic, and Ben Okri, the novelist and poet. Two senior civil servants, both permanent secretaries, worked with us.
Despite the complexity of the honours system, with its grades, from knight and dame, down through the ranks of CBEs, OBEs and MBEs, our committee worked extremely well. We started each session with a quota: we could make a set number of awards at each level. We had been given good notes on the candidates and we relied upon our personal knowledge, as we were supposed to do. We fairly easily reached a consensus after often vigorous debate. The recommendations we made were accepted without query.
When he was Prime Minister, Tony Blair formally withdrew himself from the vetting of individual decisions, and his successors have followed suit. Now, unfortunately, David Cameron has put himself back in the game.
Perhaps we committee members were sometimes naive, or at least I was. For it was I who persuaded the committee that Salman Rushdie should be given a knighthood. I made the argument on purely literary considerations and it was debated and accepted on that basis. I don't regret it, even though what none of us foresaw were the worldwide protests that this decision would cause.
My committee had been brave, as we ought to have been from time to time. But following the Goodwin affair, will any of the current committees be prepared to chance their arms? I doubt it; the lists will become duller. And will people still accept honours so readily now that they understand that what has been given may be taken away at the whim of government ministers? Last year only 30 were rejected out of 3,000 awarded.
So what is the purpose of an honours system? An earlier government review said that the honours system is "our way, within our cultural history, of saying thank you, publicly". I don't think many people would quarrel with that.
Another report observed that when honours recognised truly distinguished service or outstanding achievement, they could inspire real enthusiasm, reinforce public pride in achievement, and "make the country feel good about itself".
But note the important distinction between titles and orders. The Order of the British Empire is an order of chivalry established by George V. The three lower divisions, member (MBE), officer (OBE) and commander (CBE), are purely orders in the sense that they confer no title. (For the record I should say that I am the fortunate recipient of a CBE for my work as president of the British Board of Film Classification).
But the higher divisions, Knight Commander (KBE) or Dame Commander (DBE), and, further up still, Knight Grand Cross (GBE) or Dame Grand Cross (GBE) give recipients the right to style themselves as "Sir" Somebody-Or-Other or "Dame" Somebody-Or-Other. And it is these titles that make the British system different from most others. For the reward is twofold – the honour itself and the rather blatant social distinction.
It is the titles that are odious. In the first place, the honour extends beyond the recipient to the wife of the knight who may call herself "Lady" this or that. I am not clear, however, that the system works the other way round. Husbands of Dames remain, I think, plain Mr. But because of the social distinction inherent in the award of titles, people who want these things often engage in a great deal of lobbying. It seems to me unlikely that had Fred Goodwin been awarded, say, a CBE, rather than a knighthood, there would have been the same outcry.
I also dislike titles because they exacerbate divisions within society. We have heard a lot recently about the widening gap in financial terms between the haves and the have-nots.
Moreover we live in a country where the disparity is unusually wide, second only to the US. The use of titles exacerbates the condition. Whereas an order, say OBE or Légion d'Honneur, elicits respect, a title demands deference. Titles are harmful.
My reform of the system would be to get rid of all orders and titles except for the one that is the lowest, the MBE. The MBE is awarded for "service in and to the community ... which is outstanding in its field; or very local 'hands on' service which stands out as an example to others.
In both cases awards illuminate areas of dedicated service". In other words, unsung local heroes; those are the people we should celebrate.
Join our new commenting forum
Join thought-provoking conversations, follow other Independent readers and see their replies