Help a Hungry Child: Last chance to run with Team Felix in Big Half Marathon
10 The Independent and Evening Standard readers have the opportunity to join Team Felix on 4 March to help feed hungry children in London. Deadline for entry is Friday at 10pm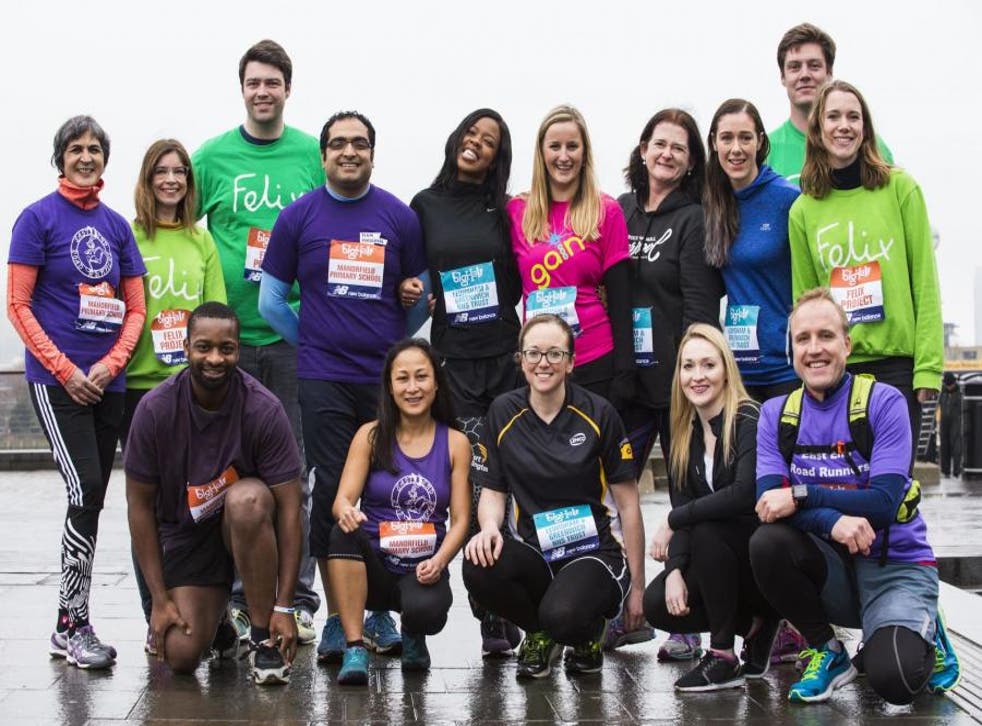 There is less than one day left to apply to run the Big Half, London's new official half-marathon, on The Felix Project's team.
The 10 The Independent and Evening Standard readers joining Team Felix on 4 March will be helping hungry children in London.
As part of a special Team Felix package, the 10 runners will meet Sir Mo Farah, Britain's most successful distance runner of all time. They will also benefit from tailored online training from coach Martin Yelling, a free sports massage, and access to a dedicated cheering spot for friends and family on the day.
Money raised will help The Felix Project put free, fresh food on market stalls in 120 London schools, alleviating food poverty that leaves 70,000 children hungry in the capital every night.
To enter, email katie@thefelixproject.org by 10pm on Friday with these details:
Your name and age.
Do you identify as a Londoner?
Have you run a half-marathon before?
Why would you like to join Team Felix, in 150 words or fewer?
What do you hope to get from running the Big Half, in 150 words or fewer?
How would you fundraise for a £2,000 personal target towards the team goal?
Runners must be aged 17 years or over on March 4.
Join our new commenting forum
Join thought-provoking conversations, follow other Independent readers and see their replies